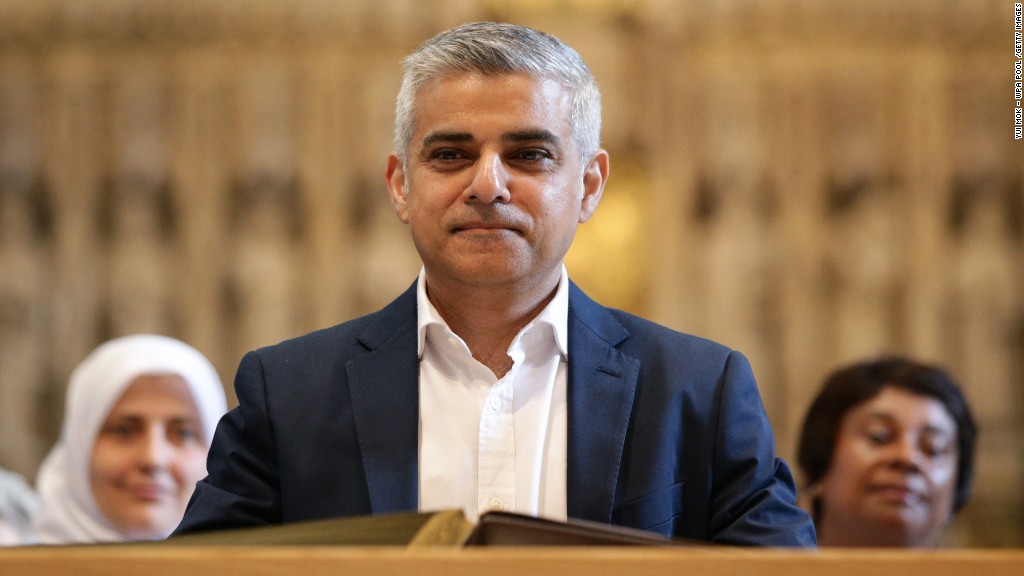 Uber has found a way to keep operating in London. But that doesn't mean it can conquer Europe.
With its London license at risk, Uber convinced a judge last month that it had embarked on a corporate overhaul that will change how it operates in the lucrative market.
Criticized in the past for its pugnacious approach to business, Uber has now introduced free insurance for drivers in London and limited their operating hours. It opened a 24/7 customer helpline and promised to start reporting serious incidents to the police.
The changes, which were bolstered by a major public relations campaign and an apology from CEO Dara Khosrowshahi, earned Uber a 15-month extension of its license.
But there are major limitations to the approach that Uber used in London.
The reforms will hike Uber's costs at a time when the regulatory and legal environment in Europe is only becoming more difficult for the company.
"They will have to slow down ... and adapt to a business model that is far more in line with being a traditional transport and taxi company," said Fredrik Erixon, director of the European Centre for International Political Economy in Brussels.
Erixon said that clashes with regulators are likely to continue after the European Union's top court ruled last year that Uber should be regulated as a transportation provider.
Uber had sought to avoid tougher rules by arguing that it is a tech platform that connects passengers and drivers.
"Even those countries that have taken a sympathetic approach to Uber will now be forced to put them into a national license routine for taxi services," said Erixon.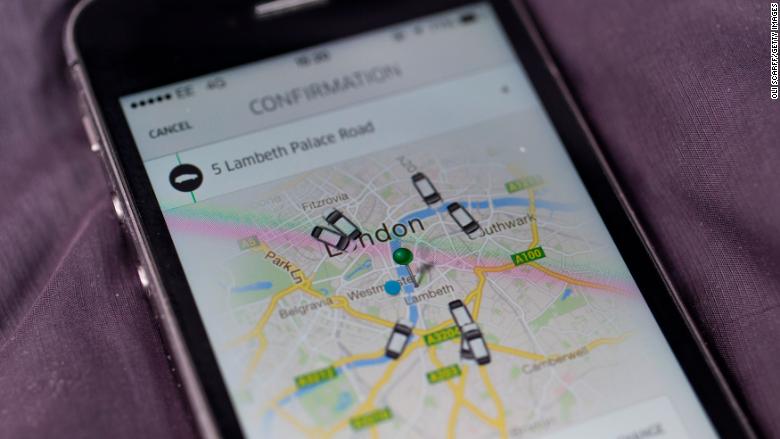 Power shift
André Spicer, a professor of organizational behavior at Cass Business School in London, said that London's ability to extract concessions from Uber would embolden regulators elsewhere in Europe.
"[It] signifies the change of the power balance between Uber and the regulators [who] will recognize they can gain more power and potentially win against Uber, whereas they often thought that wasn't the case," said Spicer.
Related: Uber HR chief steps down after discrimination probe
Uber has clashed with local officials in countries including Denmark, France, Spain and Germany.
Authorities have taken the company to task for not having licenses to operate a taxi service, and they have questioned the way it treats drivers. It left Barcelona and Madrid in 2014 after protests by local drivers and transport companies.
Reduced service
Barcelona presents a cautionary tale: Uber returned to the tourist hotspot earlier this year, but as a slimmed-down service that connects riders with professional licensed drivers. Casual drivers can't use the app.
The added cost of complying with regulations could spell trouble for Uber, which has sold itself to investors on its ability to quickly move into new markets and drive established companies out of business.
"Venture capital has been subsidizing every single Uber ride across the world on the promise of growth and when that funding begins to dry up, prices will inevitably go up," Spicer said.
"The hope was that by then they would have driven everyone else out of business ... now it looks like that is not going to be the case," he added.
Uber could replicate its London strategy elsewhere in Europe, but it may not be worth it.
"London is one of the most significant markets, so Uber have pulled out all the stops to regain their license," said Alex Janes, a senior lecturer in strategy at the University of Exeter. "In some other markets the firm may decide to quit or withdraw in the face of tougher regulation because it doesn't anticipate sufficient returns."
Related: Uber targets millions of new users with lite app
A spokesperson for Uber said many of the changes made in London have been rolled out across Europe.
"We are taking a more constructive approach to partnering with cities across Europe," the spokesperson said.
The company's global reach has already been scaled back.
After years spent bulldozing its way into markets far from its home in Silicon Valley, Uber has sold its operations in China and Southeast Asia. But it is still fighting for another key market, India.
The retrenchment has made European markets, including London, even more vital.
"What London and other cities will need to see is consistency from Uber as a good corporate citizen in their communities," said Michael Gordon, the chief executive of Group Gordon, a corporate and crisis communications firm.