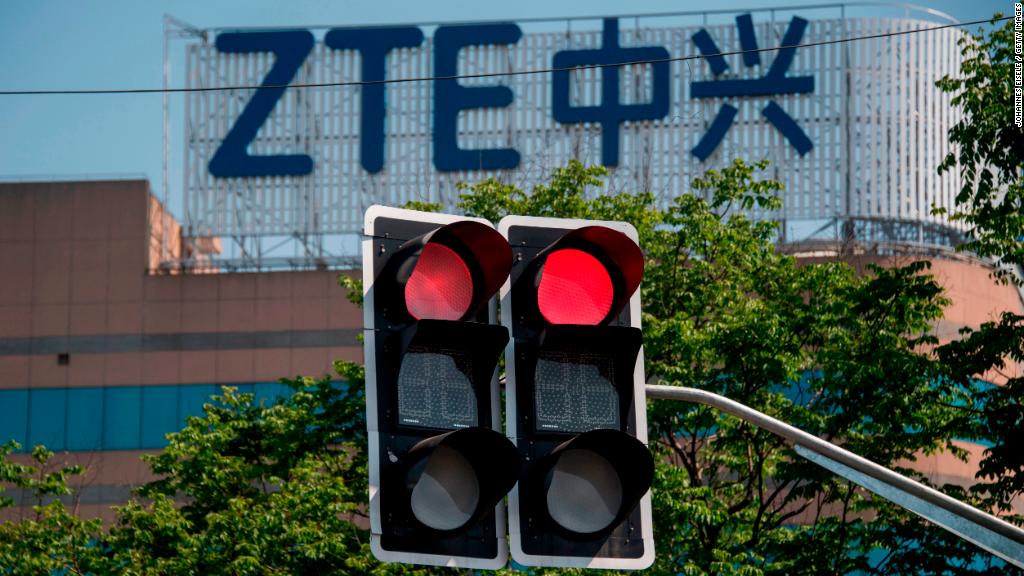 ZTE shares jumped 25% on Thursday after the US government announced the Chinese company will soon clear the last major hurdle to removing a crippling ban.
ZTE (ZTCOF), which makes smartphones and telecommunications equipment, has been in crisis mode since the US Commerce Department blocked American companies from selling it vital components in April. The move forced it to halt almost all of its operations and fueled tensions between the Chinese and American governments.
After Beijing intervened, the Trump administration reached a deal with ZTE to lift the ban in exchange for a series of other punishments, including the company overhauling its top management, bringing in an American monitoring team and paying a $1 billion fine.
Related: China's ZTE names new CEO as it races to meet US demands
The deal also requires ZTE, which employs around 75,000 people, to put $400 million in an escrow account.
The Commerce Department said Wednesday that it had signed the escrow agreement with ZTE, and once it receives the money, it will allow ZTE to resume buying parts from American companies. ZTE paid the hefty fine last month and appointed a new CEO and other executives last week.
ZTE should be able to get back into business sometime next week, but the "road to recovery will still be tough," Edison Lee, an analyst with Jefferies, said in a research note.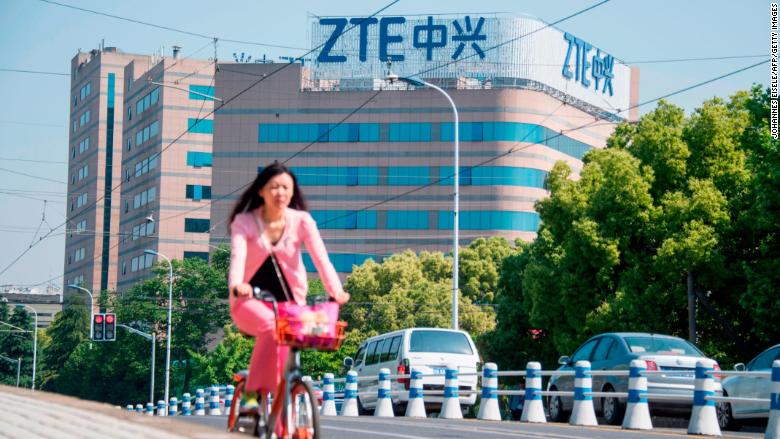 ZTE didn't immediately respond to a request for comment.
The US government said it imposed the ban on ZTE in April because the company violated an earlier deal punishing it for evading sanctions on Iran and North Korea.
Even with the ban's removal, ZTE will still have to win back the trust of its customers and clients, get idled production lines up and running and reassure investors it can still make healthy profits in the future.
Related: Where's ZTE? Execs go AWOL at China's big smartphone fair
ZTE is expected to give guidance on the full impact of the US ban next month, and report second and third quarter earnings that will "likely incorporate lots of one-off costs," Lee said.
ZTE's shares on the Hong Kong stock exchange were suspended immediately after the ban was announced in April. They plummeted when they resumed trading last month.
Even with Thursday's rally, the shares are still down 47% from before the suspension.
The company's deal with the Trump administration has faced resistance from some members of Congress, who want the ban kept in place, citing national security concerns.