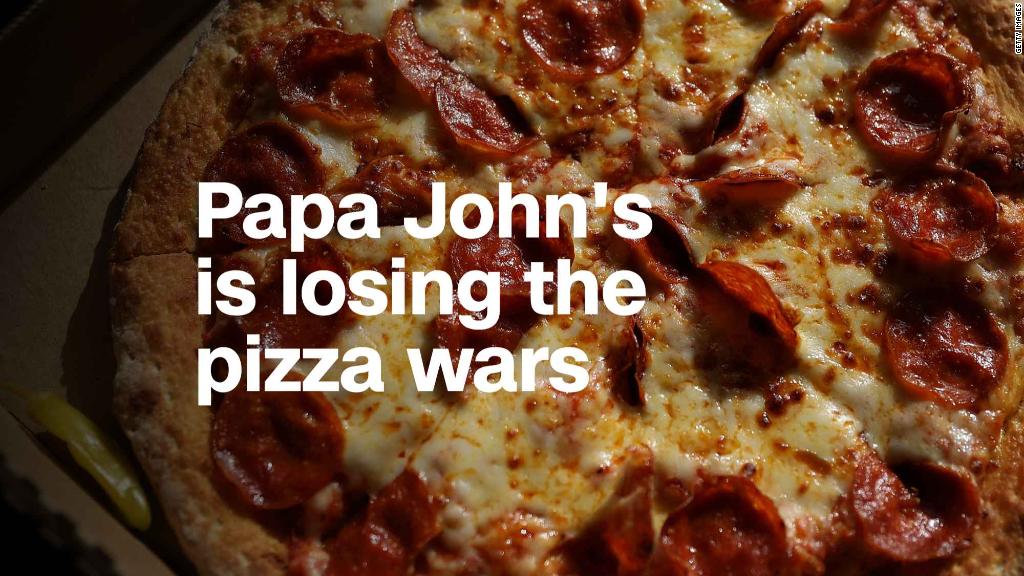 John Schnatter is Papa John. He's tied to Papa John's advertising as cheese is to pizza, but he resigned as chairman for using a racial slur.
How can Papa John's move forward when the guy causing the company's problems is in the commercials and on all the signs, pizza boxes and even the logo?
Schnatter remains on the board and he's still the company's largest shareholder, but Papa John's must now pivot to a marketing campaign not attached to his identity. The company said on Friday it is removing his face from its marketing materials.
"The difficultly Papa John's faces in pivoting the brand away from Schnatter is that they first need to treat this as a crisis and then redefine what their brand is and what it stands for," said Deb Gabor, CEO of Sol Marketing.
The company probably doesn't need a new name, though. A full rebranding would be even more expensive than shooting new commercials and changing pizza boxes and signage. Papa John's could win back customers with a marketing campaign like Wells Fargo, Uber or Facebook's. Those brands in crisis apologized for bad behavior and explained how they planned to move on.
"The name may be salvageable with some sort of 'new generation taking over' messages, but we don't really know," said Cathy Dunkin, a lecturer in management at Washington University in St. Louis' Olin Business School. "They might be able to show that new people, new thinking and new practices are in charge."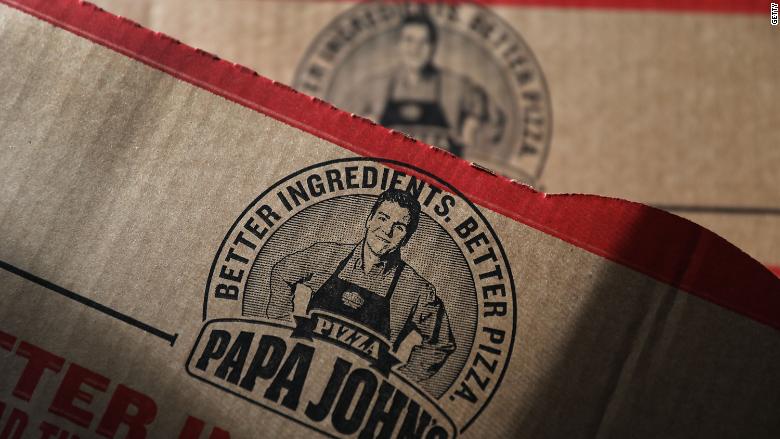 Related: Papa John's was already losing the pizza wars
Papa John's could also take a page from Subway's response after former pitchman Jared Fogle was convicted of various sex-related crimes with minors. Both companies company tied their brands to a single person -- a risky endeavor when those people act counter to the brand's purported values.
"Both brands put all their eggs in one basket with a single spokesperson and this automatically puts the brand at risk," said Gabor.
But similar to how Subway bounced back, 5W Public Relations CEO Ronn Torossian said he says the controversy won't have a lasting impact on the brand's image. He believes very few Papa John's customers know Schnatter's name.
"This too will pass," said Torossian. "Clearly, he made a mistake and he should be held accountable, but in the long term, this will not be remembered."
On Wednesday, the pizza chain accepted the founder's resignation as chairman of the board after he admitted to using the n-word on a conference call. He issued an apology for using the "inappropriate and hurtful language."
In an open letter posted Friday evening, Papa John's CEO Steve Ritchie said "Papa John's is not an individual. "Papa John's is a pizza company."
"Racism and any insensitive language, no matter what the context simply cannot -- and will not -- be tolerated at any level of our company," the letter said.
The company will take steps to "rebuild trust from the inside-out," and intends to hire an independent expert to audit the company's policies on diversity.
Schnatter's comment was the most recent of debacles for the company and its founder. He was forced to step down as CEO in December 2017 after he blamed slumping sales on the NFL's handling of kneeling players during the National Anthem.
In response, Papa John's (PZZA) marketing firm, Laundry Service, and PR firm, Olson Engage have both cut ties with the pizza chain. The former declined to comment.
The PR firm, however, had terse words about Schnatter saying in a statement that it "had significant recurring differences with their founder regarding the best way to address the controversies and restore and advance the brand's corporate reputation for the good of their workforce and franchisees."
Papa John's stock closed 11% higher on Thursday.