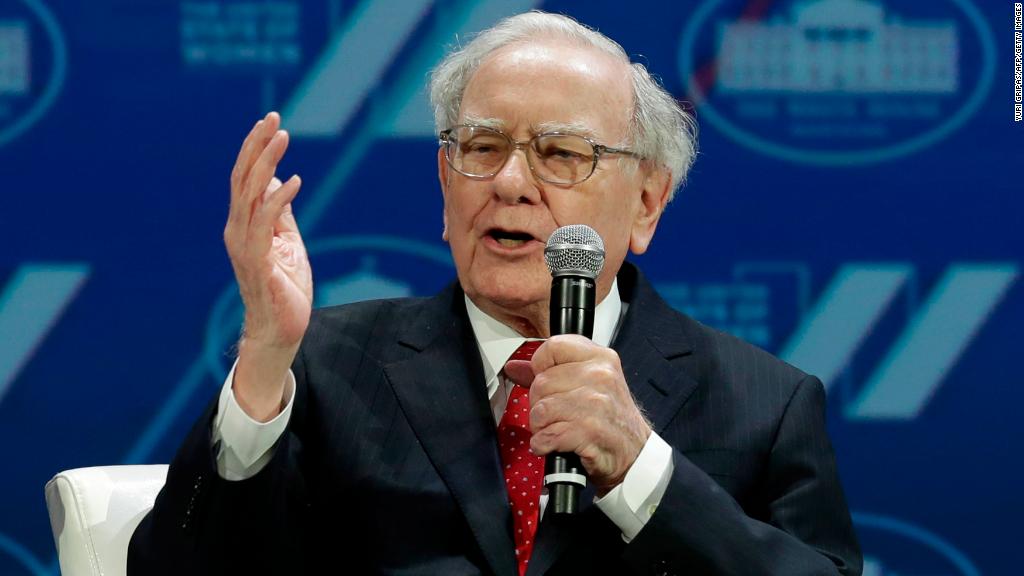 Wells Fargo keeps finding new parts of its vast banking empire that overcharged innocent customers.
On Friday, Wells Fargo (WFC) disclosed it's setting aside another $285 million to refund foreign-exchange and wealth-management clients
That's on top of Wells Fargo's infamous consumer scandals. The bank has already paid out rebates to customers for opening fake accounts in their names, forcing them into car insurance they didn't need and charging them mortgage fees they didn't deserve.
The laundry list of legal troubles is hurting Wells Fargo's financial results. The company said on Friday its profits dropped more than feared as expenses mounted. Wells Fargo's deposits also dipped because of tough penalties from the Federal Reserve that limit the size of the bank's balance sheet.
Wells Fargo said that a third-party investigation into its foreign-exchange business found the bank may be on the hook for $171 million to clients.
That includes $31 million in refunds for instances where customers "received pricing inconsistent" with the bank's commitments.
The remainder of the foreign-exchange rebates cover a review of the rates Wells Fargo charged to clients over a seven-year period. The bank said those refunds are part of its "efforts to make things right and rebuild trust." Like other investment banks, Wells Fargo handles currency exchange and hedging transactions for businesses and other clients.
Related: Wells Fargo's scandals are hurting its bottom line
Wells Fargo previously disclosed that it received inquiries from government agencies in connection with its foreign-exchange business. Last fall, The Wall Street Journal reported that federal prosecutors are investigating the business and the bank fired at least four foreign-exchange bankers.
Wells Fargo confirmed in a statement that the employees are no longer with the bank, but declined to comment on whether they were fired.
The foreign-exchange business is in the process of revamping its policies, practices and procedures relating to pricing and other issues, the bank said. Wells Fargo installed new leadership for the unit last October.
Wells Fargo's pricing problems go beyond the foreign-exchange business though. The bank on Friday said it's setting aside $114 million to rebate fiduciary and custody clients in its wealth management business that were charged "incorrect fees" over the past seven years. These customers are primarily individuals with trust, estate and custodial accounts managed by Wells Fargo.
Wells Fargo, which previously disclosed the charging of incorrect fees, cautioned that the complex review may uncover additional refunds are warranted.
"We've accounted for what we know so far," but there's likely to be "a little more to do" as the review continues, John Shrewsberry, Wells Fargo's chief financial officer, told reporters on Friday.
Profit at Wells Fargo's wealth management division fell 37% last quarter, driven by the refunds and the sale of an asset management platform at a loss.
Shrewsberry said that although Wells Fargo's "reputational issue is something we have to work hard on," it's not having a meaningful impact on the wealth management division's results.
Related: Wells Fargo accused of misconduct again
The bank is still cleaning up its better-known scandals that involve retail customers. In June, a judge gave final approval to the $142 million class action settlement for Wells Fargo customers hurt by the fake-accounts scandal.
Wells Fargo also said it set aside an unspecified amount of money last quarter to pay additional refunds to customers who were wrongly charged for auto insurance and locking in mortgage rates.
Shewsberry expressed optimism that Wells Fargo's exhaustive review of potential problems inside the bank may be nearing an end.
"We're pretty far along, or perhaps done, going business to business looking for areas to correct," Shrewsberry told reporters. "At this point, I would be very surprised if anything else emerged."