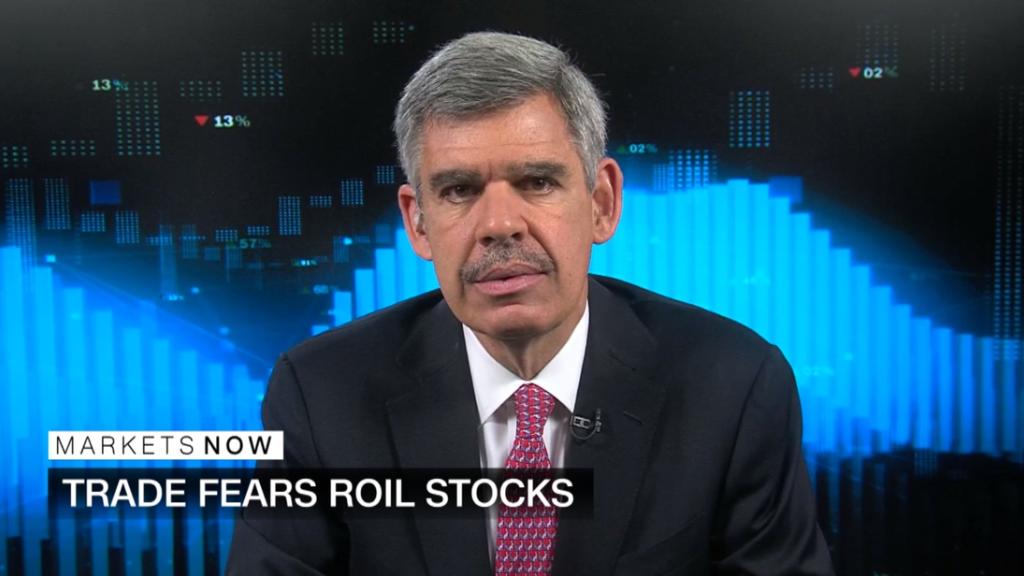 A rising dollar. Escalating trade tensions. And way too low unemployment.
These are just a handful of factors in the Federal Reserve's semi-annual report to Congress on the US economy that could reshape the central bank's calculus in the coming years.
Any surprising twist could snag the Fed's plans to continue to gradually raise rates this year and next, as it moves toward a more normal policy a decade after the financial crisis.
The Fed has raised its key interest rate twice this year, most recently in June. It penciled in two more rate hikes this year and three more in 2019.
And for now central bankers believe the American economy is robust enough to stay on course.
Related: The Fed is worried about a trade war
But policymakers under Federal Reserve Chairman Jerome Powell's leadership also made clear in their 63-page report that the path of future rate hikes was subject to "considerable uncertainty," citing trade tensions and a declining unemployment rate that could cause the economy to overheat.
Powell is scheduled to appear next week before the House and Senate on Tuesday and Wednesday.
In his first interview as chairman, Powell said there was great uncertainty about how President Donald Trump's aggressive trade policy could affect the Fed's plans.
"We don't know. It's very hard to sit here today and say which way that's going," he said in an interview on the American Public Radio's "Marketplace" radio program on Thursday.
Lower trade barriers would be a "good thing for our economy," Powell said. But if the trade war escalates, "then, yes, that could be a negative for our economy."
Related: Fed raises interest rates and signals faster hikes on the way
In its report, Fed officials expressed concern the economy could grow more slowly than forecast because of the Trump administration's trade stance. They also said they were worried that developments in Europe, such as rocky Brexit negotiations and Italy's political woes, could dampen the global outlook.
Some officials also feared inflation may notch up higher as the nation's unemployment continues to fall.
Despite the Fed's cautionary report, policymakers are pretty upbeat about the economy this year.
In 2018, the labor market has continued to strengthen. Inflation has finally hit the Fed's target for a healthy economy. And the economy has grown strong, in large part because of the Trump administration's recent tax cuts.
Related: Trade war? Here's what investors should really be worried about
"I sleep pretty well on the economy right now," Powell said in the "Marketplace" interview.
Even so, forecasting how trade disputes will play out will make Powell's job trickier in the months ahead.
Treasury Secretary Steven Mnuchin earlier this week did little to shed light on the administration's strategy to end the trade war, and when a deal might be struck with China and other trading partners.
The Trump administration is preparing yet another round of tariffs on Chinese goods worth $200 billion. And it has already imposed a 25% tariff on $34 billion worth of China's exports. Beijing has retailed in kind.
Mnuchin tried to reassure Democrats and Republicans that the administration wouldn't pursue measures that would undermine the goal of 3% annual economic growth.
The American economy grew at a rate of 2.3% in the first quarter of 2018.
"I assure you that we are not going to do anything to jeopardize the great growth of the economy, although I recognize there are certain areas, in certain markets that have been targeted that we need to be careful and sensitive to," Mnuchin said Thursday at a House hearing.