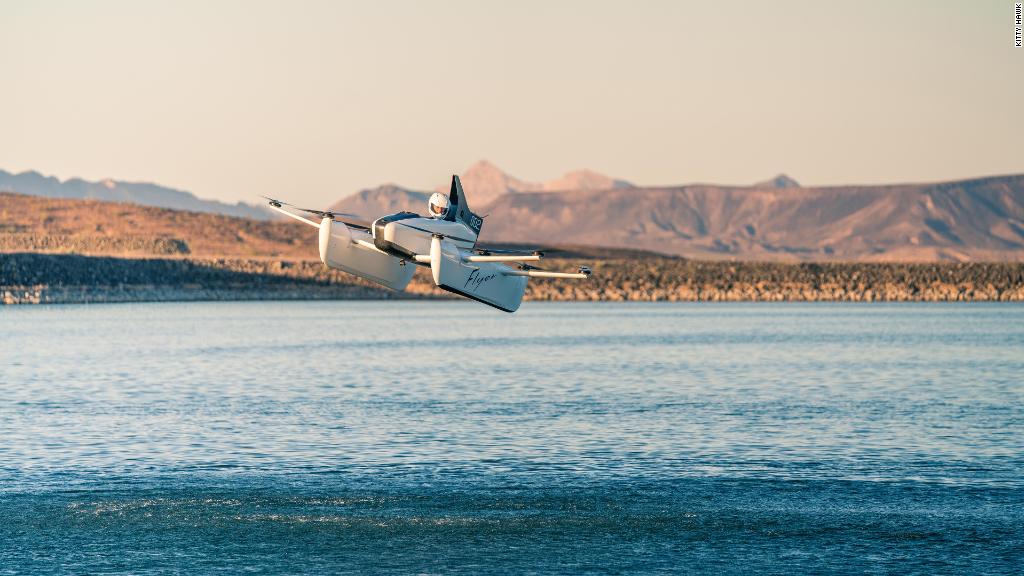 Google cofounder Larry Page is so serious about flying cars that he just poured a bunch of money into a second startup focused on the technology.
Page invested an undisclosed sum in Opener, which unveiled a single seat, electric vertical take-off and landing aircraft called BlackFly this week.
Page also holds a stake in Kitty Hawk, the Silicon Valley company behind the single-seat flying machine Flyer. CNN took it for a spin in an exclusive fight earlier this summer.
Opener claims the BlackFly can fly as far as 25 miles at a speed of 62 mph. Like the Flyer, the pilot uses a joystick to control the vehicle.
Related: We took an exclusive ride in a flying car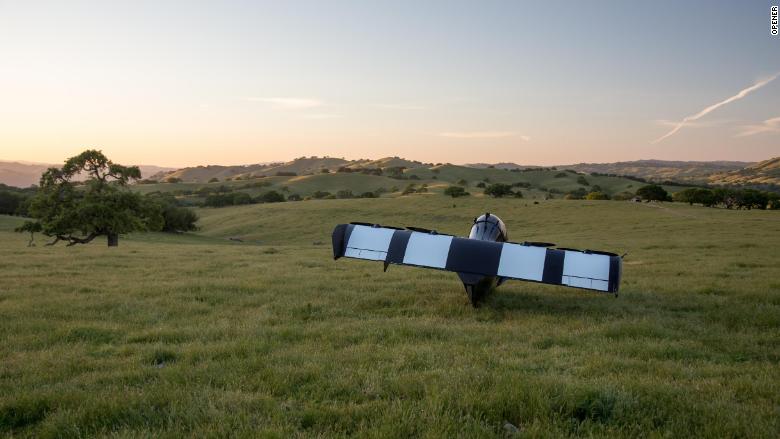 The startup has been operating in stealth mode since its founding in 2009. CEO Marcus Leng flew a proof-of-concept vehicle in his yard in Ontario, Canada, seven years ago. Since then, company pilots have logged more than 1,400 flights covering 12,000 miles. The company relocated to Palo Alto, California, in 2014.
Leng said the startup will introduce BlackFly "in a controlled and responsible manner" but just how remains unclear. It also remains to be seen what the machine will cost.
"We will offer competitive pricing in an endeavor to democratize three-dimensional personal transportation," Leng said in a statement.
To ensure safety, BlackFly will require pilots to take the FAA private pilot written exam, and receive training from the company.
Like their peers at Kitty Hawk, the BlackFly's developers view flying cars as a solution to traffic congestion.
"Our vehicles are intended to liberate the public from the restrictions of two-dimensional road travel by opening up a new world of unfeathered three-dimensional flight," Opener's website states. "Compact and simple, our vehicles are pioneering a new era of stress-free travel."