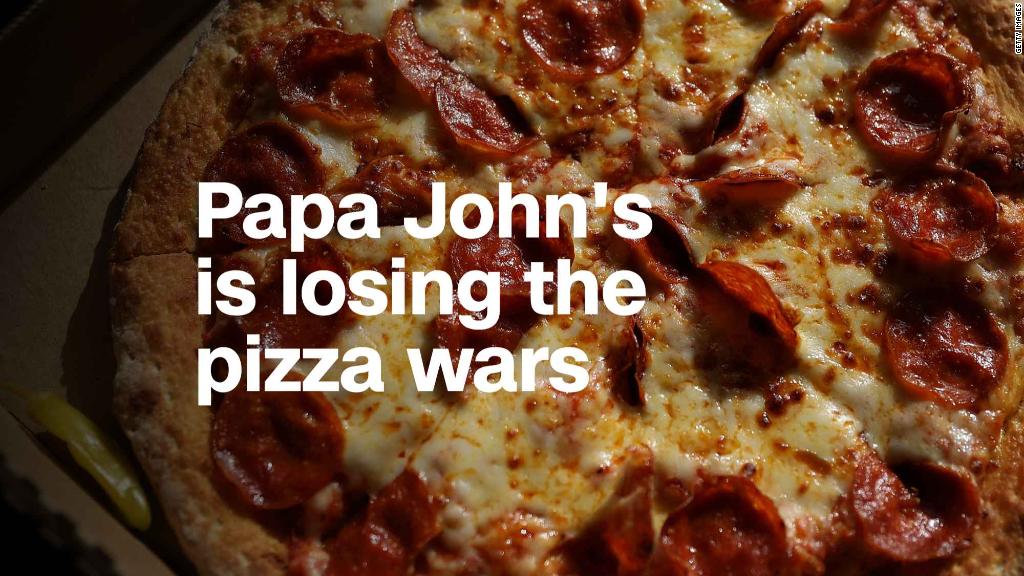 Papa John's founder is physically out at the pizza chain.
A special committee of the board of directors met on Sunday to discuss its founder John Schnatter, who resigned his chairmanship last week after making racist comments. The board decided to kick him out of his office at Papa John's headquarters in Louisville, Kentucky.
Papa John's (PZZA) also announced that Schnatter will "cease all media appearances, and not make any further statements to the media regarding the company, its business or employees," the company said in a statement. Papa John's announced Friday it would remove Schnatter's image from its marketing materials.
The committee said it will oversee an outside auditor's investigation into Papa John's culture, including the company's existing processes, policies and systems related to diversity and inclusion.
Related: How do you rebrand Papa John's when the problem is Papa John?
Schnatter remains on the board and still owns 30% of the company's shares.
Last week, Schnatter stepped down after it was revealed he used N-word on a conference call with its ad agency, Laundry Service, in May. On Saturday, Schnatter told CNN affiliate WLKY-TV in Louisville that the ad agency extorted him.