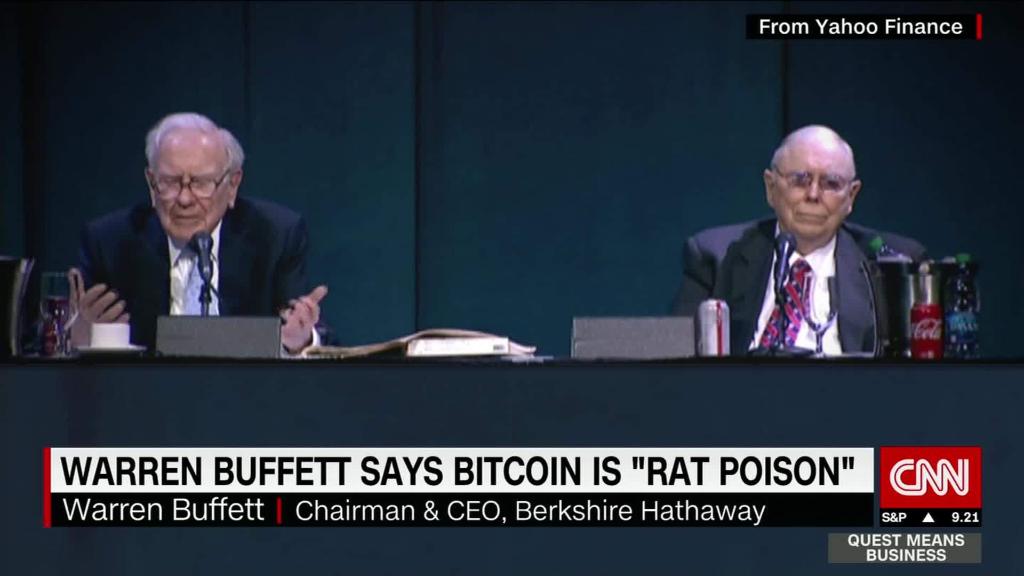 Warren Buffett has donated another huge slice of his sprawling wealth.
The legendary investor gave away $3.4 billion Monday in his annual gift of Berkshire Hathaway (BRKA) shares, according to a company statement.
As in the past, the stock went to the Bill & Melinda Gates Foundation, as well as four foundations with ties to the Buffett family: Buffett's education-focused charity, which is named after his late wife Susan; the Sherwood Foundation, which is chaired by their daughter; the Howard G. Buffett Foundation, which is led by his son; and the NoVo Foundation, run by Buffett's youngest son Peter and his wife Jennifer.
Including the donation announced Monday, Buffett has now given $31 billion to these groups.
In 2006, Buffett announced plans to gradually donate all his Berkshire shares.
Related: Bill Gates is giving 2018 college grads his favorite new book for free
Since then, he's encouraged other wealthy people to focus on philanthropy, too.
Buffett launched The Giving Pledge with Bill and Melinda Gates in 2010. The initiative encourages the world's billionaires to publicly dedicate the majority of their wealth to charitable causes.
Buffett is worth more than $82 billion, according to Forbes. He is the third richest person on the planet, behind only Gates and Amazon CEO Jeff Bezos, whose net worth hit $150 billion on Monday.