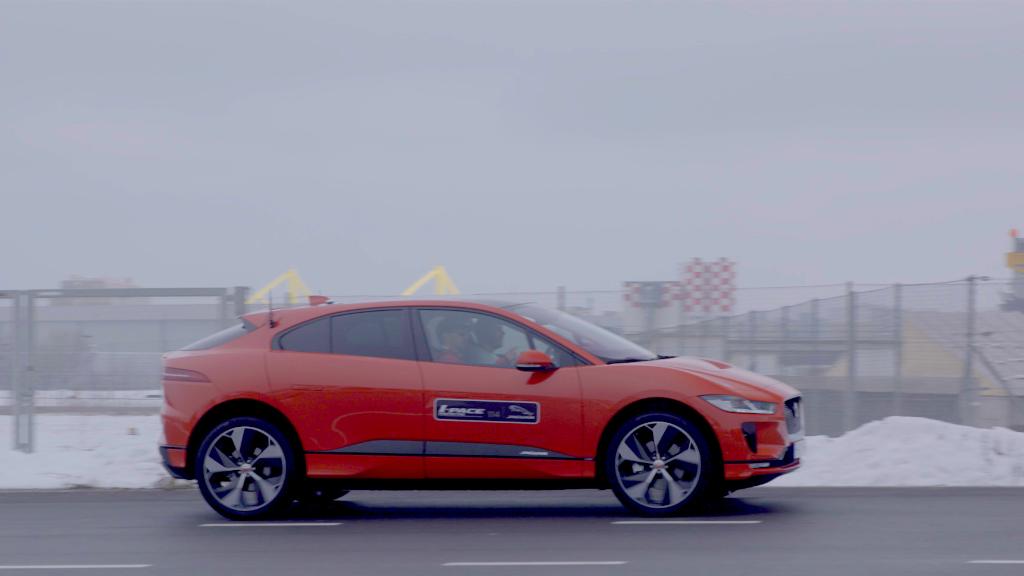 If the new Jaguar I-Pace represents the future of all-electric luxury SUVs, the future looks good. It's pretty nice in other ways, too.
When it enters the market later this year, the I-Pace will be pretty much without direct competition. The larger and more expensive Tesla Model X is an entirely different sort of vehicle. If we were talking about gasoline-powered SUVs, you wouldn't think about these two together at all.
Jaguar won't have this benefit for long, though. Other luxury brands are expected to offer electric crossover SUVs similar to the I-Pace in the coming years. Jaguar knows this, of course. It also knows that it has a reputation to protect. So the I-Pace had to be good.
I drove one in a parking lot in Geneva in March when it was unveiled there. A recent opportunity to drive another I-Pace on real roads around New York revealed that my early impressions were right. Those other electric luxury SUVs had better be on their game.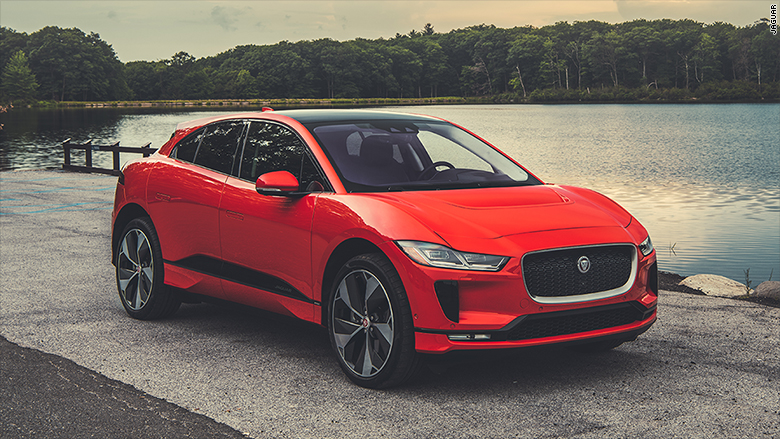 Traditionally, Jaguar cars, like the classic E-Type sports car and even today's F-Pace SUV, have relied on long hoods to convey a sense of power. That made sense when power came from big metal engines housed under the hood. With an electric vehicle, that symbolism no longer works. So the I-Pace is more rounded, with a stubby snout, resembling a cat's head rather than its outstretched body. This design represents a very different way of thinking about performance.
Related: Waymo unveils driverless Jaguar I-Pace
And, indeed, driving the I-Pace is different from driving an internal combustion crossover. When you press the accelerator, the response is instant. If you're used to waiting a moment for the transmission to shift down and the engine to rev up, you have to rethink all that. When you need to go, the I-Pace simply goes. When you want speed, it's there in an instant.
As with other electric vehicles, you can also drive it with one pedal. Choose a setting and the car will brake gently as you lift off the accelerator pedal, letting the wheels push the electric motors backward to slow the car. That also generates electricity that recharges the batteries a little. It's efficient, but it's also a great way to drive in city traffic or on a twisty road so you don't have constantly keep moving your foot back and forth between two pedals. It's especially nice because the I-Pace's brake pedal feels strangely squishy.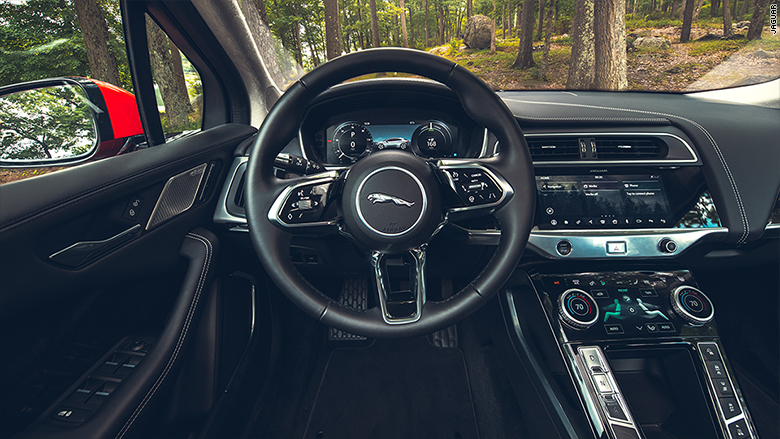 Weight also makes a difference. Like other electric vehicles, the I-Pace feels heavier than you might think from its size. That weight is also spread out low in the vehicle in a battery pack that stretches between the front and back wheels. You can feel the even weight distribution when going around a tight turn but also when going over big bumps. The I-Pace bounces a little differently from vehicles that have engines in their noses.
The I-Pace has a pretty firm ride, which is something of a Jaguar trait. I noticed the same thing in the F-Pace SUV. It's far from brutal, but you can clearly feel little road imperfections, like patched-over potholes. Performance tires, with their narrow sidewalls, add to the sensation.
The benefit is great control on twisting roads where the I-Pace corners like a sports sedan. The steering is quick and responsive, although it lacks feel.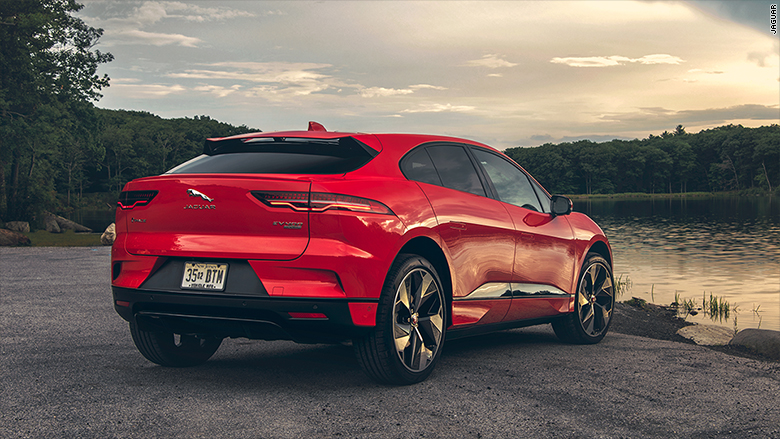 Inside, it's comfortable and roomier than you'd think, since designers didn't have to find room for an engine and transmission. That means more space for people and cargo. With a modicum of planning, the I-Pace's 240 miles of range on a full charge should allay most worries about getting stranded.
The I-Pace will start around $70,000, or around $86,000 for one of the higher-end versions. Especially when you factor in a $7,500 federal tax credit, and the fact that it costs much less to run a vehicle on electricity than gasoline, those prices seem more than reasonable.
There are a few annoyances. While controls are clear and easy to use, overall, the cruise control system, in particular, was confusing. And confusion isn't good when you're going 65 on the interstate. Also, there was a weird lack USB ports in places you'd think they'd obviously go. (There are a couple inside the center console while there's a perfect place to put your phone outside the center console.) Also, the standard panoramic sunroof is made from heat-absorbing glass, but it doesn't open, nor is there a shade.
The I-Pace is great partly because electric drive systems — powerful, flexible and compact — make it so easy to make great vehicles. All that worry about where to put hot, bulky machinery is largely gone, so designers can finally focus on people.