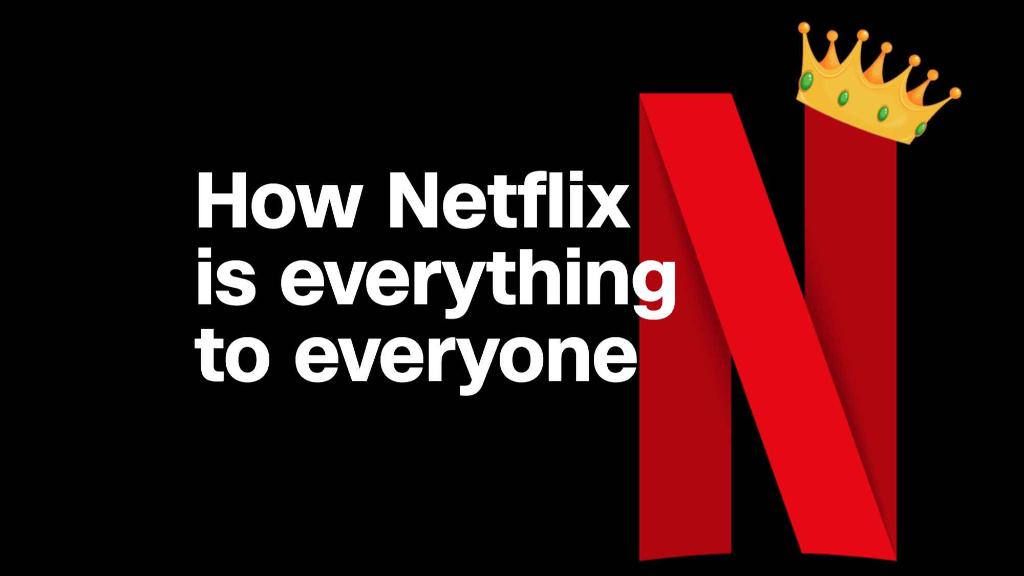 Netflix needs big hits if its next 100 million users are going to come from India. It just landed a couple.
"Sacred Games," the company's first original Indian series, launched a little over a week ago and has already been a "great success," chief content officer Ted Sarandos said Monday after the company published quarterly earnings.
Its latest original movie from India, "Lust Stories," is also going strong. Released in June, it was the "largest watched original in percentage terms" in its first month, Netflix said.
That means the movie was more popular with Netflix users in India than "House of Cards" or "Narcos" were with Netflix viewers in the United States when they were first released. Netflix does not share viewership numbers for countries or series.
"Sacred Games" is set in the Mumbai underworld and stars several big Bollywood names. It's the kind of original series Netflix is counting on to boost its share of one of the world's most promising video streaming markets.
It has seven more Indian shows in the pipeline, content that should also strengthen its global position.
"We've been producing shows that are incredibly relevant in their home territories, and the nice windfall is that they get viewed all over the world," Sarandos said. "It's really accelerating the brand perception of Netflix as ... someone who's producing content that you care about in every part of the world."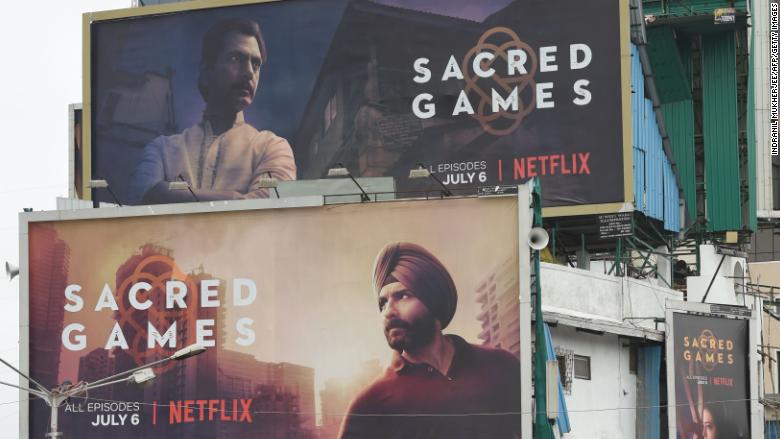 Another original series produced in India, called "Ghoul," will release late next month. Shows based on books by renowned authors like Salman Rushdie and Aravind Adiga are in the works.
The company is also producing a documentary series about the Mumbai Indians, a top team in the hugely popular Indian Premier League cricket tournament.
The broadcast rights to that league are owned by 21st Century Fox (FOX), whose streaming service Hotstar is miles ahead of Netflix in India.
Related: Netflix added 5 million customers, but Wall Street is panicking
Hotstar had 75 million monthly active subscribers in India at the end of 2017 compared to 5 million for Netflix, according to tech consultancy Counterpoint Research. Another global competitor, Amazon Prime Video, had 11 million users in India.
Amazon — which has committed over $5 billion to its overall Indian business — has been adding original content from India to its streaming platform, with more than a dozen shows in various stages of development.
Netflix CEO Reed Hastings acknowledged Monday that the company is playing catch up to Hotstar and Google's (GOOGL) YouTube in India.
"Those are really the leaders on the internet," he said in an analyst call, adding that television remained a much bigger medium in a country where over 800 million people have never been online.
"There's so much TV viewing — linear TV — that could be internet viewing," Hastings added.
That TV market has also largely been cornered by Fox, whose local subsidiary Star India reaches more than 700 million viewers. That massive audience could soon belong to Disney (DIS) if its deal to buy most of Fox goes through.
Related: Disney's next 700 million viewers might be in India
Hastings has been incredibly bullish about India in the past, saying during a visit to New Delhi in February that the "next 100 million" Netflix users will come from the country.
On Monday, he said Netflix was "still a niche product" in India, although that could rapidly change as it produces more local content.
"With this triplet of 'Lust Stories,' 'Sacred Games' and 'Ghoul,' we're really getting some nice momentum in our India growth," he said. "We just have a lot of work and a lot of opportunity ahead."