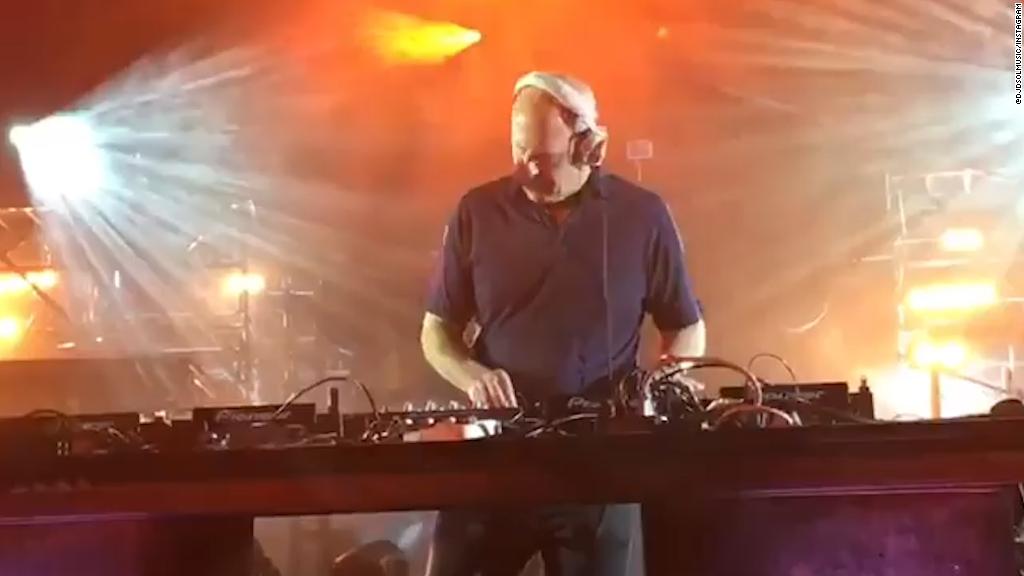 Lloyd Blankfein is about to be in high demand.
Goldman Sachs announced Tuesday that David Solomon, the company's president, will take over for Blankfein as CEO starting in October. Blankfein will step down as chairman at the end of the year.
The leadership change marks a big shift at the Wall Street bank. It also frees up Blankfein, who has been one of the most powerful people on Wall Street for a dozen years.
The 63-year-old is "a highly talented guy, and well respected leader and risk manager," and could find work in both the public and private sector, according to William Cohan, a financial reporter and author of the 2011 book "Money and Power: How Goldman Sachs Came to Rule the World."
"He's a hard worker," Cohan said. "He's also a guy who wants to remain relevant."
So far, Blankfein has been cryptic about next steps.
He jokingly told the New York Times Tuesday that he's "on the job market," but will probably "take at least a couple of weeks off."
"Here's one thing I look forward to: unrestrained tweeting," Blankfein said in the interview.
A spokesperson for Goldman Sachs said Blankfein "has made no plans at this stage."
Related: Goldman Sachs names David Solomon as next CEO
Blankfein could follow his predecessors into government.
Hank Paulson, the CEO before Blankfein, left in 2006 to join the Bush administration as Treasury secretary. In that role, Paulson became a household name as he attempted to steer the United States through the global financial crisis.
Jon Corzine, who led Goldman Sachs from 1994 to 1999, was elected as a Democratic senator for New Jersey in 2000. He served as governor of the state between 2006 and 2010.
And Gary Cohn, Blankfein's former deputy at Goldman, served as President Donald Trump's top economic adviser until March.
But Blankfein, who supported Hillary Clinton in 2016 and has been critical of the president, is unlikely to find a home in the Trump administration.
"The government doesn't seem that available for me now," Blankfein said, smiling, at the Boston College Chief Executives Club in March.
Blankfein's first tweet, sent in June 2017, slammed Trump's decision to exit the Paris climate accord.
"Today's decision is a setback for the environment and for the U.S.'s leadership position in the world," he said.
He also pushed back on Trump's wavering response to a rally of white supremacists in Charlottesville last summer. In June, he called the administration's separation of immigrant children from their parents at the US border a "tragedy."
Related: Goldman Sachs' next CEO is a part-time electronic dance DJ
It's possible that Blankfein will wind up on a Cabinet short list down the road, depending on who's elected in 2020 or 2024, Cohan said. And Washington isn't the only option. Corzine said in an interview with Bloomberg on Tuesday that he thought Blankfein would make "a very good mayor."
Last month, Blankfein joked about the job at the Economic Club of New York.
"I would be mayor of New York City," he said. "I don't know if I'd run for mayor of New York City."
Blankfein, one of the longest serving executives on Wall Street, could also wind up with another plum job in finance, though Cohan said he'd be surprised if Blankfein channeled his energies into running a hedge fund or another company at this point.
Blankfein started on Wall Street in Goldman's commodities trading division in 1982, and steadily began to rise through the company's ranks.
He was named CEO of the bank in 2006, shortly before the Great Recession.
For a time, Blankfein was the poster child for Wall Street's role in the meltdown.
He was forced to testify before Congress, and Goldman Sachs later paid billions in fines.
But Blankfein has worked hard to rehabilitate the company's image in recent years, and leaves the company as the boss who kept Goldman intact through both the financial crisis and the period of heightened regulation that followed.
The company reported a better-than-expected $2.3 billion second quarter profit on Tuesday due to gains in its investment banking business, though lower revenue from Goldman's trading desk remains an ongoing issue. The bank's stock is down almost 10% this year.
As Blankfein hands off those challenges to Solomon, he's indicated that he's keeping his options open for what's to come.
"I don't know what I would want to do, but I know I want to do something," Blankfein said in Boston in March. "I'm still looking."
Blankfein was diagnosed with lymphoma in 2015. He said he was cancer-free about a year later after chemotherapy treatments. On Tuesday, he said he was in good health.
"If anybody's wondering, I'm fine," Blankfein said at a quarterly meeting of the company's managing directors.
-- CNNMoney's Matt Egan contributed to this report.