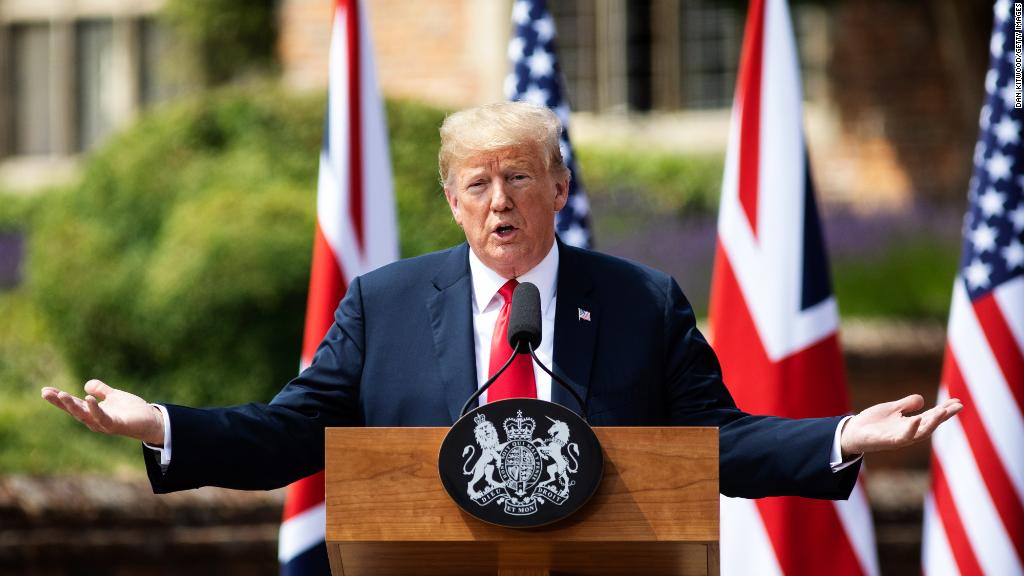 President Trump is about to tape an interview with a TV network not named Fox, and the stakes could hardly be higher.
He is scheduled to sit down on Wednesday afternoon with Jeff Glor, the anchor of the "CBS Evening News." An excerpt will be released before the 6:30 "Evening News" broadcast.
This is the biggest interview of Glor's career, in part because of the remarkable timing.
Trump's relationship with Russian president Vladimir Putin is under severe scrutiny, even from some members of his Republican party. Democrats are calling for hearings. Members of the media are openly asking whether Putin has compromising information about Trump. Some of the loudest critics are accusing the American president of treason.
So Glor's questions and Trump's answers will be carefully analyzed. Will Trump defend his performance at Monday's press conference with Putin? Will he stick to the clean-up script he read the next day? Will he surprise everyone again?
As Trump might say: "Stay tuned."
Wednesday's taping is part of a package deal of sorts. The White House agreed to a two-part interview with CBS. Glor taped the first part on Saturday afternoon in Scotland, two days before Trump's world-shaking meeting with Putin.
Right after part one was taped, CBS News announced the interview and explained that it was a two-parter, with the follow-up coming on Wednesday after the meeting.
If the White House is regretting the commitment, in light of the Russia controversy, it's not saying so. CBS reaffirmed on Tuesday evening that the interview is still happening.
One of Glor's producers tweeted a picture of him on an Acela train to Washington on Tuesday night, "prepping for his interview with the President."
Shades of Holt-Trump interview
This moment is reminiscent of another sit-down interview with a news outlet away from the friendly confines of Fox News. In May 2017, NBC lucked into the most consequential interview of Trump's presidency to date when "Nightly News" anchor Lester Holt scheduled an interview with Trump on a Thursday. The network announced the sit-down on a Monday.
The main news peg was thought to be a recent health care vote in the House. But then Trump fired James Comey on Tuesday. There was speculation about whether Trump would back out of the interview due to the ensuing controversy. But Trump went ahead with it. In the Holt interview, Trump admitted that he was thinking about "this Russia thing" when he decided to remove Comey.
Glor's interview has the potential to be similarly news-making.
Trump rarely grants interviews to TV networks other than Fox. Immediately following the press conference in Helsinki, he sat down with two Fox hosts, Sean Hannity and Tucker Carlson, for separate interviews. Neither host challenged Trump about his behavior at the summit.
So Glor's interview will be the first since the controversy really erupted. Glor also has the first opportunity to ask about the arrest of Maria Butina, a Russian national and gun rights activist who is facing criminal charges for acting as a foreign agent in the US.
Glor has worked at CBS News for more than a decade. He was named the anchor of the network's evening newscast less than a year ago.
Saturday marked his first time interviewing Trump. But he has previously interviewed French president Emmanuel Macron and Israeli prime minister Benjamin Netanyahu.