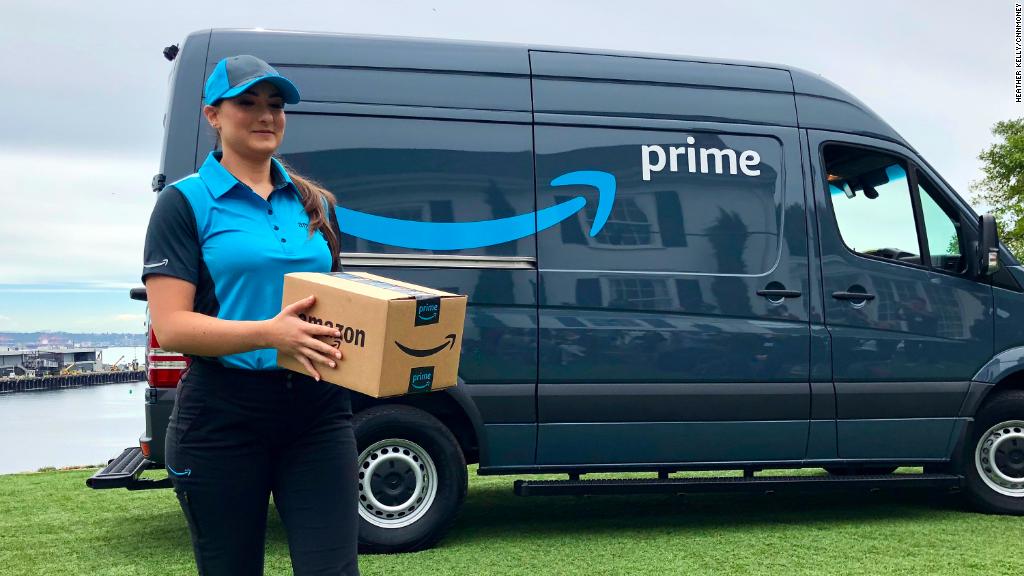 Amazon Prime Day was a massive success.
The company says its self-proclaimed holiday of deals was the biggest shopping event in Amazon history. Sales exceeded Cyber Monday, Black Friday and last year's Prime Day.
Prime members bought more than 100 million products, Amazon said Wednesday.
The most popular purchases in the United States were Instant Pots, personal water filters and the 23andMe DNA test. Laundry detergent, smartphones, pans, light bulbs, and video games and consoles were big sellers internationally.
At Amazon-owned Whole Foods, organic strawberries were best-sellers. Amazon (AMZN) also said people bought $1 billion of stuff through small and medium-sized businesses that sell their goods on the site.
Amazon didn't say how much people spent in all. Before Prime Day, the retail think tank Coresight Research predicted sales would reach $3.4 billion, about $1 billion more than last year.
Related: Why Prime Day is important to Amazon
Amazon expanded Prime Day to 36 hours this year, six hours longer than last year. It's hard to make a direct comparison for sales, although Amazon said it judged Prime Day against 36-hour windows surrounding other big shopping days.
The success is particularly impressive in light of glitches that caused periodic website outages on Monday afternoon, soon after Prime Day began.
Amazon uses Prime Day to boost sales, recruit Prime members and promote its own products. But other retailers have started to offer their own sales around Prime Day. Target (TGT)'s one-day sale made Tuesday its most successful sales day of the year.