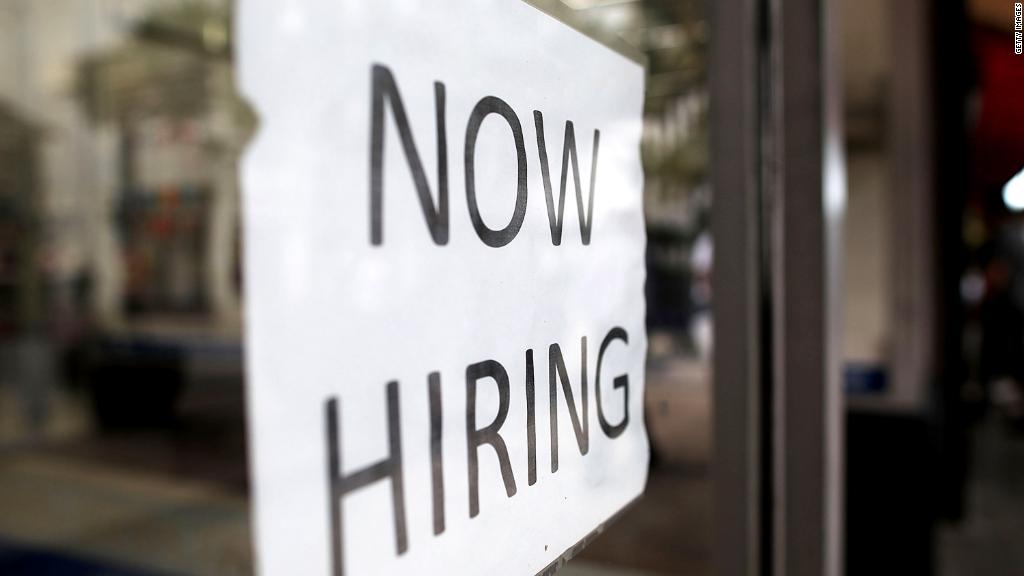 Some economists warn that President Donald Trump's trade war with China and deficit-financed tax cuts will speed the arrival of a recession.
But don't tell that to Larry Kudlow, who is positively euphoric on the economy. Trump's top economic adviser thinks the recovery from the Great Recession, already the second-longest in history, could keep going until 2024.
"It's possible that a real growth cycle is in front of us for the next four, five or six years," Kudlow said Wednesday at the CNBC Institutional Investor Delivering Alpha Conference.
"This (recovery) may not be so long in the tooth," he said.
Not only does Kudlow's prediction defy the consensus thinking of economists, it stands in stark contrast to his own caution on the trade war with China.
"At the moment, the trade negotiations are kind of stalled," he said. Kudlow added that "we need to be careful" about adding pressure to Beijing because "they will come at our companies" operating there.
Related: Wall Street's $6.3 trillion man is worried about a trade war
Still, he suggested that the slow but steady economic expansion since 2009 may just be a "prelude" to a "full-fledged recovery." He predicted booming business spending inspired by the Republican corporate tax cut.
It's true that the American economy is surging. Second-quarter economic growth is on track to zoom to 4.5%, according to a forecasting model from the Atlanta Federal Reserve.
"We are getting 3%. It might be 4% for a quarter or two. It may be plus," Kudlow said. "There's no recession in sight."
Federal Reserve Chairman Jerome Powell echoed that part of Kudlow's outlook before the House Financial Services Committee on Wednesday: "We're not forecasting a recession. We don't really see a recession coming."
However, few economists — if any — are calling for the recovery to last until 2022, much less 2024.
For starters, it's just too difficult to see that far out. Economists have trouble predicting the next few quarters, let alone half a decade.
In fact, some believe the risks of a downturn a few years from now are rising — at least in part because of Trump's policies.
"It's possible, but unlikely that the current expansion will continue for another five or six years," Mark Zandi, chief economist at Moody's Analytics, told CNNMoney in an email on Wednesday.
Zandi said major obstacles include the Trump administration's "anti-trade, anti-immigration and deficit-financed tax cuts and government spending increases."
Related: CEOs are dumping stock in their companies
Unemployment is so low — nearly the lowest in half a century — that eventually companies will run out of workers to hire unless immigration laws are changed.
"Given these policies," Zandi said, "the more likely scenario is that the economy will overheat this year and next, with rising interest rates, and result in a recession early in the next decade."
Ken Griffin, the billionaire CEO of hedge fund Citadel, said at Delivering Alpha that the risks are greater today than 18 months ago.
While Griffin expects "strong growth" over the next six to nine months absent a "catastrophe" on trade, the outlook for late 2020 and 2021 is "much murkier." He argued that the Republican tax cuts have "pulled forward" demand.
Related: China's economy slows just as trade fight begins
Kudlow offered a solution to that problem, though: more tax cuts. He said the White House is considering a second tax cut. While nothing has been finalized, Kudlow noted that some lawmakers want to make the individual tax cuts permanent.
"You may see not only a 2.0, but a 3.0," Kudlow said.
But some economists and investors are already sounding the alarm about America's surging debt. The nonpartisan Congressional Budget Office estimates that the tax law will add $1.9 trillion to the federal deficit through 2027.
Economists warn that by maxing out the credit card now, Congress will have less room to borrow to fight the next recession.
Jeff Gundlach, the billionaire investor who predicted the subprime mortgage crisis, said last month that he fears Washington is spending its way to a "suicide mission."
The federal government typically borrows to juice growth during a recession, not when unemployment is very low, as it is today.
"To double-down on deficit financed tax cuts now," Zandi said, "is precisely the wrong policy at the wrong time."
— CNNMoney's Donna Borak contributed to this report.