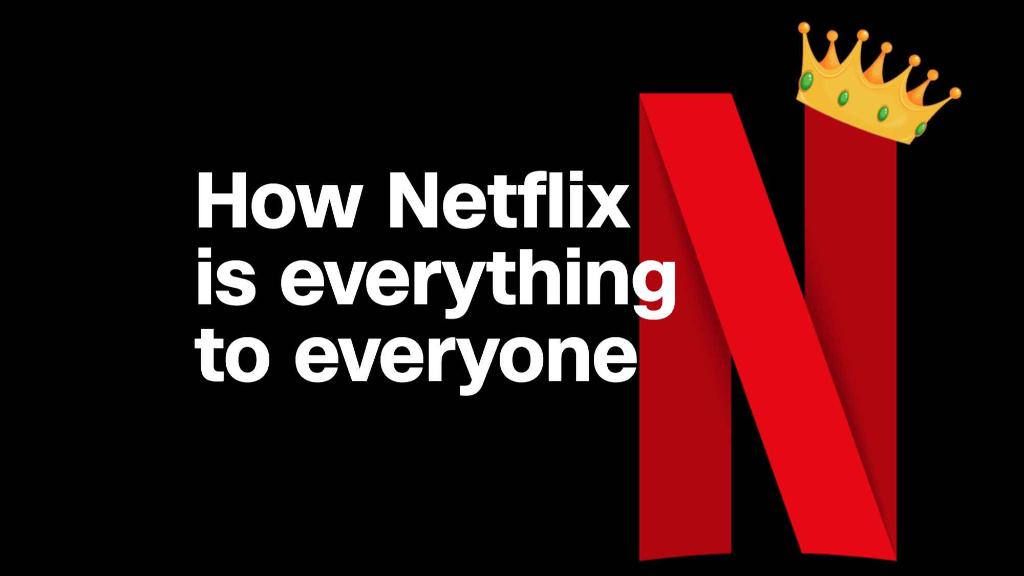 A seismic shift in viewing habits is sending Brits into the arms of Netflix and Amazon.
For the first time, the number of Brits who subscribe to streaming platforms has exceeded those who pay for traditional satellite and cable services, according to UK media regulator Ofcom.
In a report published Wednesday, the regulator said that 15.4 million Brits had subscriptions to Netflix (NFLX), Amazon (AMZN) Prime Video and a streaming service offered by Sky (SKYAY) in the first three months of 2018. The number of people paying for TV subscriptions with operators such as Sky, BT (BT) and Virgin Media, was 15.1 million.
The comparison does not include TV license fees that all Brits have to pay to access programming from the BBC and other free-to-air broadcasters.
"Today's research finds that what we watch and how we watch it are changing rapidly, which has profound implications for UK television," said Sharon White, the chief executive of Ofcom.
According to the regulator, the change in behavior is being driven by young people.
Television and audio-visual viewing by Brits averaged just over five hours a day, with 71% of that consisting of traditional broadcast TV. But people aged 16 to 34 spend a majority of their time (over two and a half hours) watching streaming content on platforms such as Google's (GOOGL) YouTube and Netflix.
Related: Netflix stock is tanking, but Hollywood would kill for its problems
The dramatic increase in streaming has been fueled by demand for original and exclusive programming, according to the regulator. Half of all streaming subscribers pay for two or more of the services.
Survey data published by Ofcom show that Netflix had 9.1 million UK subscribers in the first quarter, while Amazon Prime Video had 4.8 million customers.
Traditional entertainment and media companies are racing to catch up to streaming video providers, and especially Netflix, which has 130 million subscribers around the world.
Related: Netflix has its first hits in India. It needs a lot more
Disney (DIS) is trying to fight back in a big way. It is close to finalizing a deal for most of 21st Century Fox's (FOX) assets. Disney and Comcast (CMCSA) are also fighting over the European broadcaster Sky, which would expand either company's footprint overseas.
The idea is that by getting bigger, traditional media companies will be able to compete with Netflix and other tech companies that are paying billions to create new content.