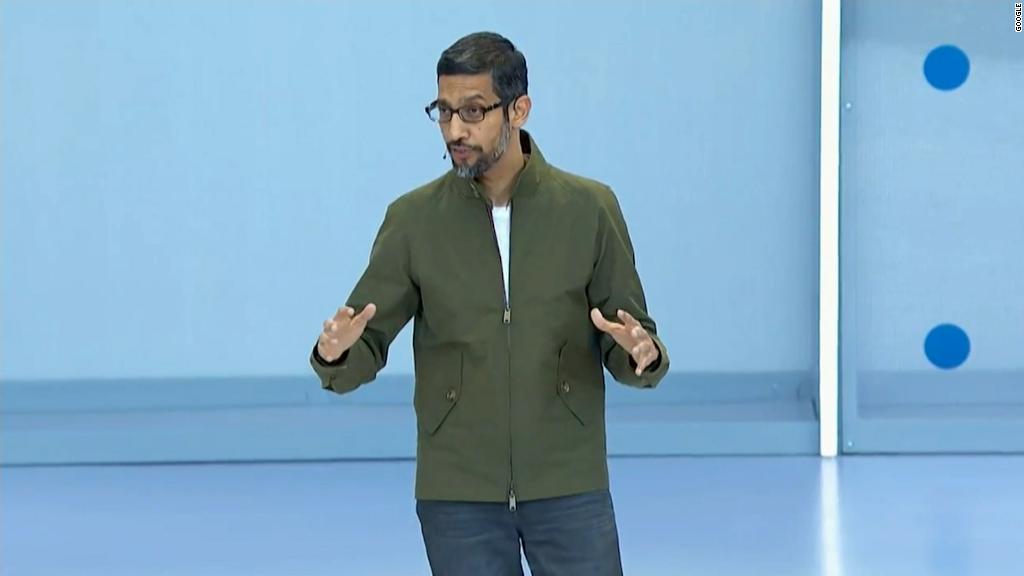 Google is trying a new way to crack China, a market where its major services remain blocked.
The company said in a blog post Wednesday that it launched an artificial intelligence game on WeChat, the country's biggest social media platform owned by Chinese tech giant Tencent (TCEHY).
Caihua Xiaoge, or Guess My Sketch, is Google's first WeChat mini program. Mini programs are apps that users can install directly within WeChat, instead of having to use Google (GOOG) Play or Apple's (AAPL) App Store.
In Caihua Xiaoge, players are given a limited amount of time to draw an item on their smartphone or tablet. The goal is to get Google's AI software to correctly identify the drawing before the clock runs out. The play progresses from simple items like clouds to more complicated ones like elephants.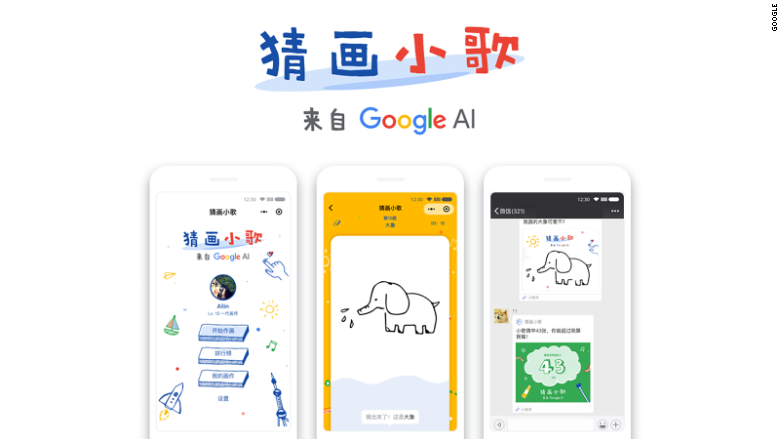 Related: Google bets $550 million on Chinese e-commerce firm JD.com
The game is meant to give people "the opportunity to experience just how natural AI-powered interactions can now be," Google product manager Chris Tam said in the blog post.
Google's own app store, Google Play, is officially banned in China, as are services such as search, Gmail, YouTube and Maps.
The few Google apps that do work — including Google Translate and file management app Files Go — are only available on third-party app stores run by Chinese smartphone makers like Huawei and Xiaomi.
The new game is unlikely to upset the country's censors given its presence on WeChat, which regularly blocks sensitive content. It also fits neatly with China's goal of building a $150 billion artificial intelligence industry.
Google has already announced that it will set up an artificial intelligence research center in Beijing, its first in Asia.
Related: Google now has two apps in China, but search remains off limits
The company effectively exited China in 2010, but the country's hundreds of millions of smartphone and internet users make it too large a market to ignore.
Google invested $550 million in Chinese e-commerce firm JD.com (JD) last month. It released its file management app in China in May, and its language translation app last year.
But increasingly strict censorship regulations and growing Chinese scrutiny of foreign tech companies will make further expansion into the country difficult.