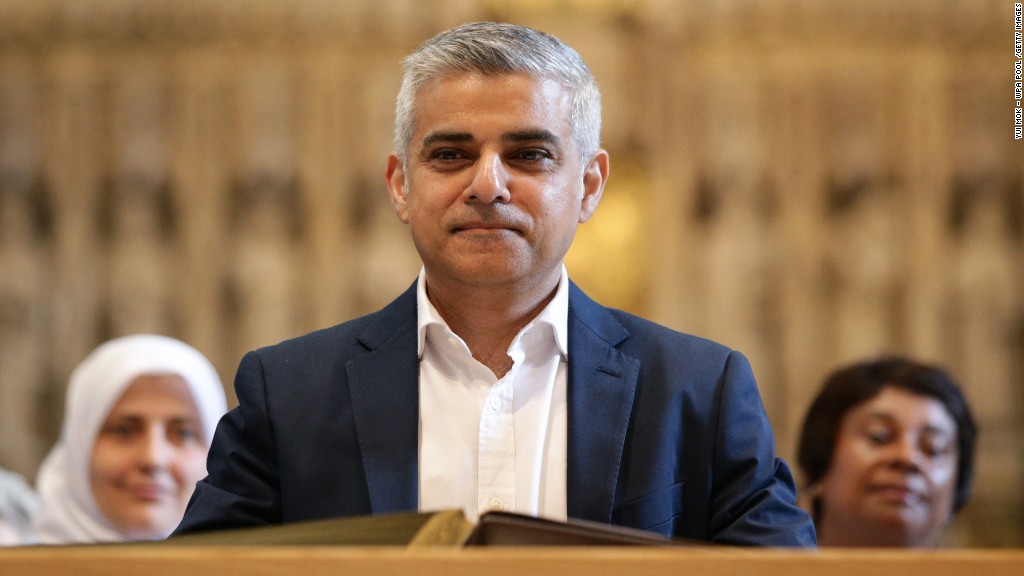 Yet another Uber executive is leaving.
Prabir Adarkar, the company's head of global finance, is headed for the CFO's office at DoorDash. His move to food delivery startup is the latest in a long string of high-profile departures from Uber.
Adarkar joined Uber in 2015 to head up forecasting and financial planning. In a statement to CNNMoney, Uber CEO Dara Khosrowshahi said Adarkar has done "a terrific job as we start to prepare for an IPO."
His departure comes even as Uber continues searching for a chief financial officer. The company hasn't had one since Brent Callinicos left in 2015, creating a vacancy in a key position that is essential as the company prepares to go public sometime next year. Speaking at Fortune's tech conference earlier this week, Khosrowshahi said the search is "taking longer than I'd like" and he's "being picky."
In the meantime, several employees at the country's most valuable privately held startup will take on Adarkar's duties include Ravi Inukonda, Uber's senior director of finance, as well as Cam Poetzscher, its corporate development VP, and Francois Chadwick, VP of tax and accounting.
Adarkar replaced Gautam Gupta after Gupta joined real estate startup OpenDoor. It was one of several high-profile departures that followed a tumultuous period that started when a former engineer went public with allegations of systemic sexism and harassment at the company. Uber's CEO and cofounder Travis Kalanick ultimately stepped down.
Adarkar's departure comes one week after Liane Hornsey, Uber's head of human resources, resigned following an internal investigation into how she handled claims of racial discrimination within the company.
Related: Uber's HR chief steps down after racial discrimination probe
Meanwhile, Bozoma Saint John, the chief brand officer hired as part of Khosrowshahi's effort to address the toxicity of the Kalanick era left the company in June after one year. Jeff Holden, the chief product officer overseeing Uber's flying car initiative, left earlier this year, as did Frances Frei, the Harvard Business School leadership professor and author who joined Uber to help fix its corporate culture. Frei left the company after less than a year.
Timothy Vogus, professor at Vanderbilt University's Owen Graduate School of Management, called the string of departures "potentially significant."
"The continuing flux suggests that the underlying organizational culture problems have been difficult to remedy as some of these executives were brought in to attempt to do so," he said. "Executives can be the first to see the scope of the challenge and the likelihood of success. If low, they may leave."
Cindy Schipani, who teaches business law at University of Michigan Ross School of Business, had a different take. "I think it's very much the norm for a company to lose executives when a new CEO comes onboard, especially when the CEO left under fire. Most of the executives who left this year were hired under the previous CEO."
In a blog post announcing Thursday's news, DoorDash said Adarkar joins at a "critical time" as the company hopes to extend its reach to 1,600 cities and hire 250 people. He starts in August.