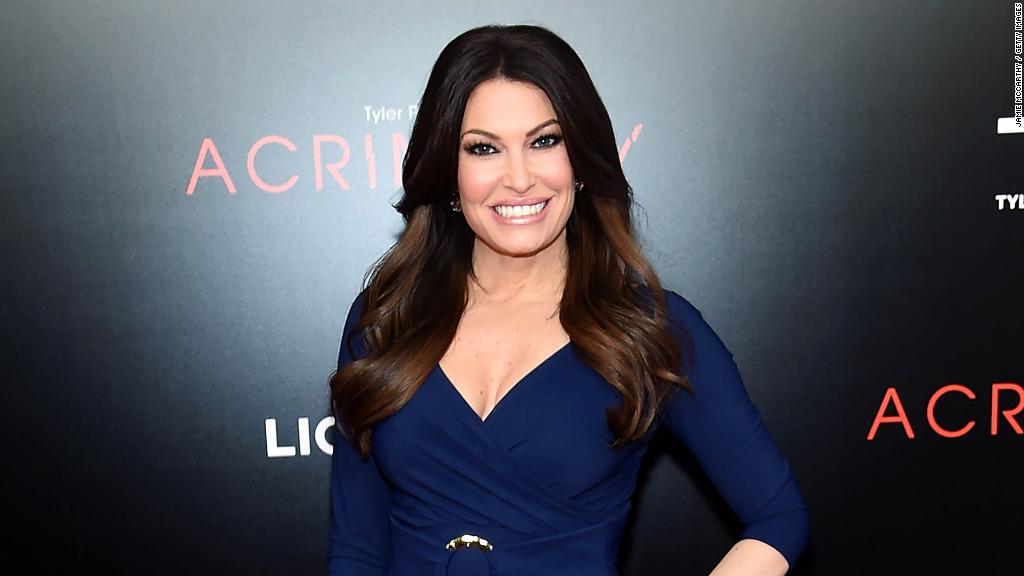 Kimberly Guilfoyle, a Fox News host and one of the network's top stars, abruptly parted ways on Friday with the cable news channel.
A Fox News spokesperson confirmed Guilfoyle's departure, which was reported by CNN and other outlets earlier in the day, in a blunt, one-sentence statement: "Fox News has parted ways with Kimberly Guilfoyle."
The spokesperson did not give a reason for Guilfoyle's exit.
But the short statement, coupled with Guilfoyle's abrupt departure, which did not provide her an opportunity to say goodbye to her audience, prompted questions about the terms in which she left the network. Howard Kurtz, who covers the media industry for Fox News, tweeted that the short statement suggested to him that it was "a difficult parting."
Guilfoyle put Fox News in an ethical dilemma earlier this year when she started dating Donald Trump Jr., President Trump's son. As a co-host of "The Five," Guilfoyle was regularly involved in on-air discussions about Trump, putting her in a spot where conflicts of interest issues arose on a near-daily basis. Guilfoyle's last appearance on "The Five" was last Tuesday.
Two people familiar with Guilfoyle's plans told CNN that she will join Trump Jr. on the campaign trail for the 2018 midterm elections. She was at a campaign event this week.
One of the people familiar with Guilfoyle's plans said she would likely take a job at America First Policies, a non-profit organization that works to support President Trump's agenda. The second person familiar with the matter said that donors for the group had been actively trying to recruit her.
Guilfoyle has been a supporter of Trump. She said in 2017 that she had been in conversations with the White House for the role of press secretary, though people familiar with the matter told CNN at the time there were never any serious discussions.
News of Guilfoyle's departure from Fox News was first reported on Twitter by Vanity Fair reporter Gabe Sherman.
Neither Guilfoyle nor a spokesperson for America First Policies immediately responded to requests for comment Friday morning.