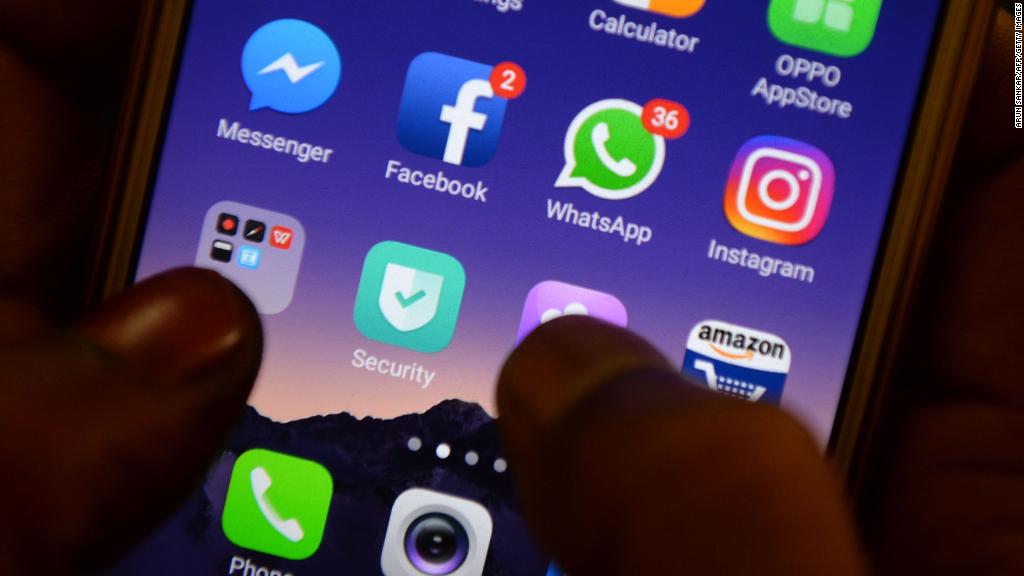 WhatsApp is restricting the ability of users worldwide to forward messages as viral hoaxes on its platform continue to be blamed for a spate of mob violence in India.
The messaging app, owned by Facebook (FB), currently allows users to forward messages simultaneously to as many people and groups as they want.
"Today, we're launching a test to limit forwarding that will apply to everyone using WhatsApp," the company said in a blog post late Thursday.
"In India — where people forward more messages, photos, and videos than any other country in the world — we'll also test a lower limit of 5 chats at once and we'll remove the quick forward button next to media messages," it said.
WhatsApp did not say what restrictions would apply outside India, but a source familiar with the situation told CNNMoney users would be limited to forwarding messages to 20 chats.
This is the third major attempt by the company in three weeks to stop fake rumors from spreading on its platform. It has rolled out a feature globally that will label messages that are forwarded rather than composed by the sender. Last week, it began publishing full-page ads in Indian newspapers with tips for identifying fake news.
It also recently added a feature allowing group administrators to control who can post messages.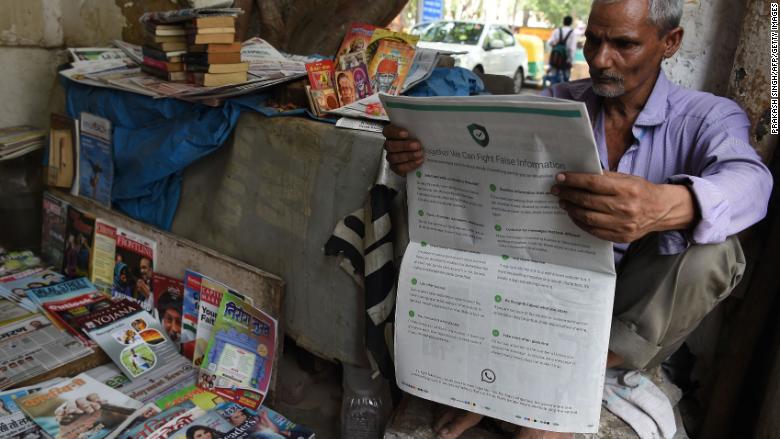 More than a dozen people — all accused of child abduction based on rumors spread on WhatsApp — have been killed in a series of lynchings across the country over the past two months.
The latest attack last week, in which one man was killed and three others were seriously injured, prompted the government to send its second warning to WhatsApp in less than a month.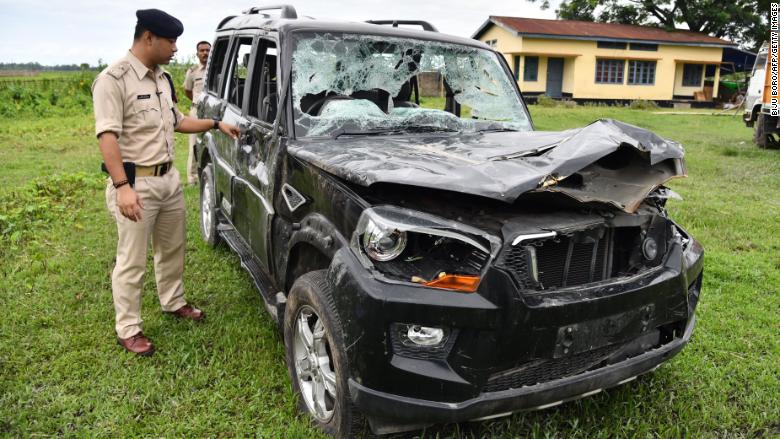 Related: WhatsApp fights hoax messages in India after rumors led to killings
The company is not doing enough to combat the "rampant circulation of irresponsible messages in large volumes," India's technology ministry said in a statement released Friday.
"There is a need for bringing in traceability and accountability when a provocative [or] inflammatory message is detected and a request is made by law enforcement agencies," it added. "When rumors and fake news get propagated ... the medium used for such propagation cannot evade responsibility."
Facebook has been struggling for months to deal with questions about the kind of content it allows on its website and other platforms. CEO Mark Zuckerberg had to issue a clarification this week after outrage over his comment that Facebook doesn't need to remove posts by some Holocaust deniers.
WhatsApp's latest experiment may do little to halt the spread of inflammatory rumors in India.
The app allows up to 256 people to be part of a single group chat, which means one message forwarded in India could still reach 1,280 people at the same time.
Related: WhatsApp is using newspapers to fight fake news in India
India is WhatsApp's biggest market worldwide, with more than 200 million users, and the company has been expanding its efforts to combat the spread of misinformation in the country.
It is working with Indian researchers and authorities to help curb the spread of hoaxes ahead of the country's 2019 election in which Prime Minister Narendra Modi will seek a second term in office.
"WhatsApp recently engaged with the Election Commission and political organizers in India to discuss best practices for using WhatsApp — as well as how to prevent misuse ahead of the election next year," a company spokesperson told CNNMoney on Friday.
"WhatsApp was built for personal and small group conversations and we've always taken a strong stand against spam of any kind."
-- Aayushmaan Thakur contributed to this report