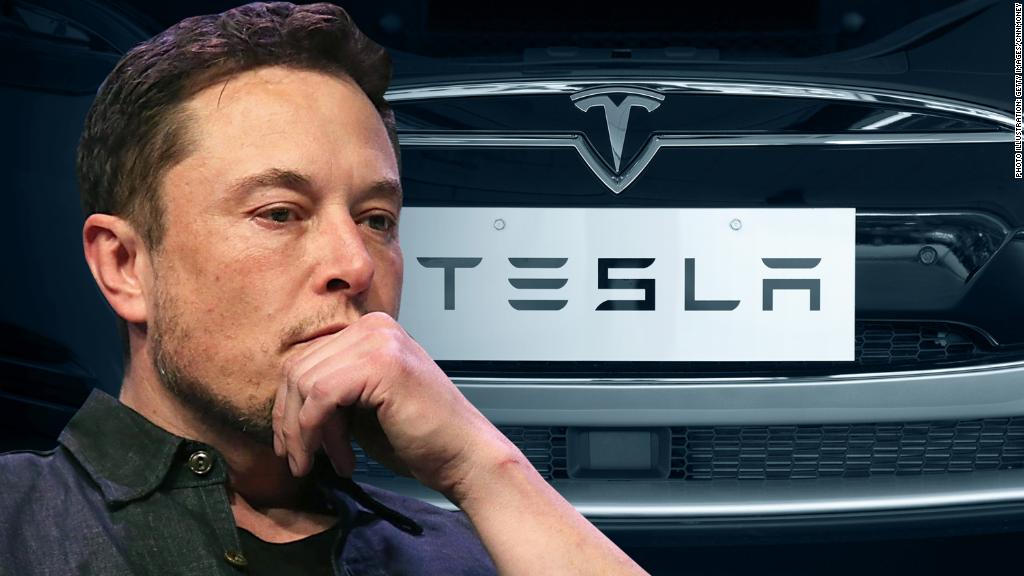 Tesla is burning cash so rapidly that it's beginning to sound a bit desperate.
Elon Musk's Twitter antics steal headlines, but the real story at Tesla (TSLA) is the scramble to halt a mounting flow of red ink before a huge amount of debt comes due.
The need for cash is so urgent that Tesla has reportedly made an unusual request: It's asking some suppliers for partial refunds, according to The Wall Street Journal.
"The fact they are seeking cash back," Cowen analyst Jeff Osborne wrote in an email, "is certainly alarming."
Osborne, who has an "underperform" rating on Tesla stock, said that although it's common for car makers to ask suppliers for discounts as output accelerates, outright refunds are "definitely concerning."
Tesla shares dropped 3% on Monday, leaving them down 12% this month.
In a statement, Tesla said it asked fewer than 10 suppliers to cut spending on long-term projects that began in 2016 but have not yet been completed. The company said that its ability to turn a profit in the third quarter does not hinge on these negotiations.
Tesla also said it's in talks with other suppliers on ways to lower costs, including by reducing the price of parts.
"Now that we're in a stronger position with Model 3 production ramping," Tesla said, "it is a good time to improve our competitive advantage in this area."
Related: Analyst: 24% of Tesla Model 3 orders have been canceled
The reported plea for refunds follows other recent steps aimed at stemming the bleeding at Tesla as it ramps up production of the Model 3, its most accessibly priced electric car.
Musk announced plans last month to cut 9% of Tesla's workforce. And despite competition gaining in its rearview mirror, Tesla is planning to cut capital spending this year.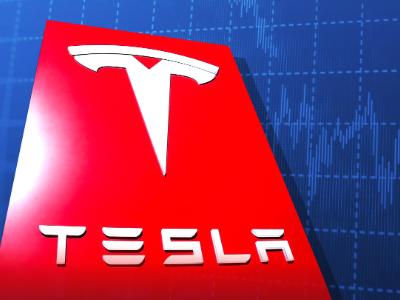 Tesla has transformed the auto industry and captured the imagination of consumers around the world. Even though it went public barely eight years ago, Tesla sports a $53 billion market valuation. That's higher than Ford's and just shy of GM's.
And although Tesla may be struggling to turn a profit, Musk's success has created huge returns for shareholders, thus far defying doomsayers like legendary short-seller Jim Chanos.
But under Musk, Tesla is a bit of a high-wire act. Building out Model 3 production has required enormous investment, lots of debt and a bit of faith from shareholders.
Related: Tech analyst calls for Elon Musk to ditch Twitter
Tesla has lost $2.8 billion over the past year and a half. Not only that, but the losses are accelerating. The company has suffered a record loss during each of the past five quarters.
The good news is that Tesla hit a milestone last month. Model 3 production finally climbed to levels that could help Tesla achieve profitability. And Tesla still had $2.7 billion of cash on its balance sheet at the end of March.
The bad news is that Tesla's cash has dropped by $1.3 billion since the end of 2016. Tesla is also sitting on a ton of debt — $10.7 billion at the end of the first quarter. That's up from $8.2 billion the year before.
Another concern: Refunds for the Model 3 now outpace deposits, according to a research report last week by Needham & Co. Tesla denied that Model 3 cancellations exceed new orders.
Wall Street is understandably growing worried about getting its money back.
Tesla has $1.8 billion of bonds due in 2025. Those bonds are trading at just 90 cents on the dollar, down from 98 cents a year ago, according to Thomson Reuters Eikon data. Anything below 90 cents signals jitters from the bond market.
Tesla has repeatedly shot down talk that it will need to raise more money, either by selling more shares or turning to Wall Street for more debt.
Analysts are skeptical, especially given Tesla's stated goal of keeping its cash above the $1 billion level. That's one reason the Journal report raised such alarm.
Cowen's Osborne predicted that during the fourth quarter Tesla will need to raise $2.5 billion of debt by offering convertible bonds — debt securities that can be converted into stock. He said Tesla will need to raise $2 billion more in convertible debt in 2019.
"Cash is becoming a major concern of investors," Osborne said.