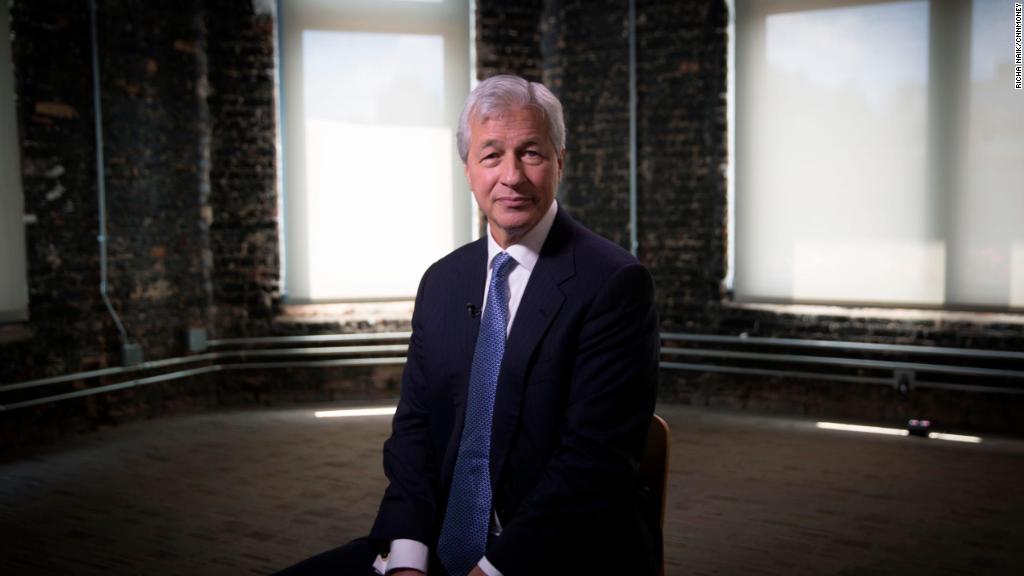 JPMorgan Chase CEO Jamie Dimon is worried the economy's momentum could be derailed by President Donald Trump's trade wars.
"If you do another $200 billion of tariffs and this national security thing about cars, I think that you're getting pretty close to reversing some of the benefits you've seen in the economy," Dimon told CNNMoney's Christine Romans.
Trump has announced pending tariffs on Chinese goods worth $200 billion, as well as potential tariffs on imports of autos and auto parts.
Dimon is probably America's most influential bank CEO. He is the longest serving chief executive on Wall Street and heads the powerful Business Roundtable. Dimon spoke with CNNMoney last Thursday in an interview that touched on trade, education, immigration and Trump.
On China, Dimon said, Trump has "raised serious issues that are pretty accurate." But his tactics pose risks, and have the potential to dial back gains from corporate tax cuts, he said.
"I would remind folks that the president's team has already said, 'There will be no retaliation.' They've already been wrong," Dimon said. "If I was the president, I'd be a little ticked off at some of my advisers, to tell you the truth."
On trade: 'Our next step' is not clear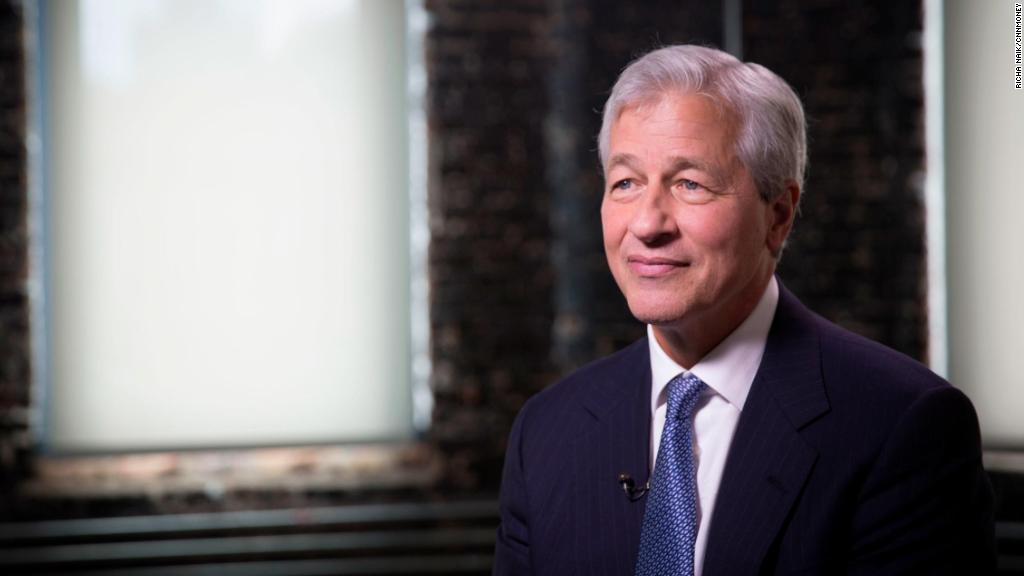 Dimon said it's too early to know whether tariffs will undo the economy's gains, but that such a reversal is "possible."
Earlier this year, the United States imposed steep tariffs on steel and aluminum imports, angering allies such as Canada, Mexico and the European Union, which retaliated with tariffs of their own. The United States and China have swapped tariffs on billions of dollars of each other's goods, and Trump is threatening to strike again at even more Chinese exports.
Dimon said issues like Chinese intellectual property theft would have been better addressed by forming a "common front" with US allies such as Mexico, Canada, Europe and Japan.
"Now we have a little bit of a trade war, [a] trade skirmish — however you want to define it — with all our allies and China," he said. "That's complex. It raises the uncertainty a little bit."
While China will probably stick to "measured, tit-for-tat retaliation," it's not clear what the United States will do next, Dimon added.
"I just don't know what our next step is going to be," he said. "We're all anxiously waiting to see."
Dimon also said he wants the United States to wrap up negotiations on the North American Free Trade Agreement.
"We want NAFTA done," he said. "To be torturing Mexico in this way, in my opinion, is dead wrong, and it should be fixed."
On immigration: Worried about the brain drain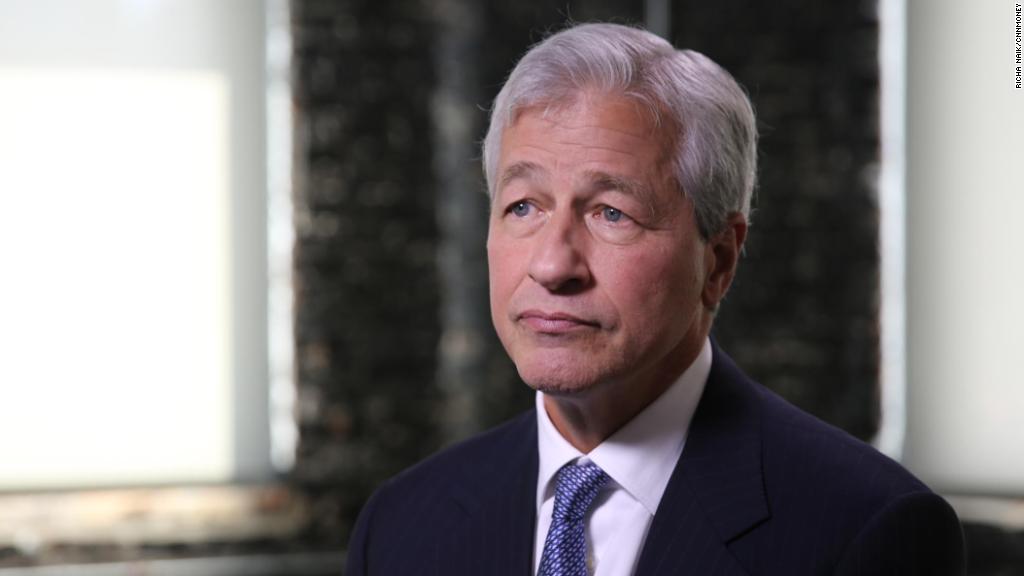 Dimon reiterated his support for DACA, the Obama-era program that allowed undocumented immigrants brought to the United States as children to live and work domestically without fear of deportation.
"Most Americans like the immigrants they know, who help them and work with them," he said. "We need the jobs."
He also expressed concern about a US brain drain. Foreign nationals who go to college or graduate school in the United States should be awarded green cards after graduation, Dimon said.
"In Toronto, Vancouver, they're saying, 'We'll take them all,'" he said. "So you have these new research centers, new AI centers, and new [engineering] and design centers that are being built in Vancouver and Toronto, and not in Seattle. That can't be smart."
On infrastructure and education: 'Declare an emergency'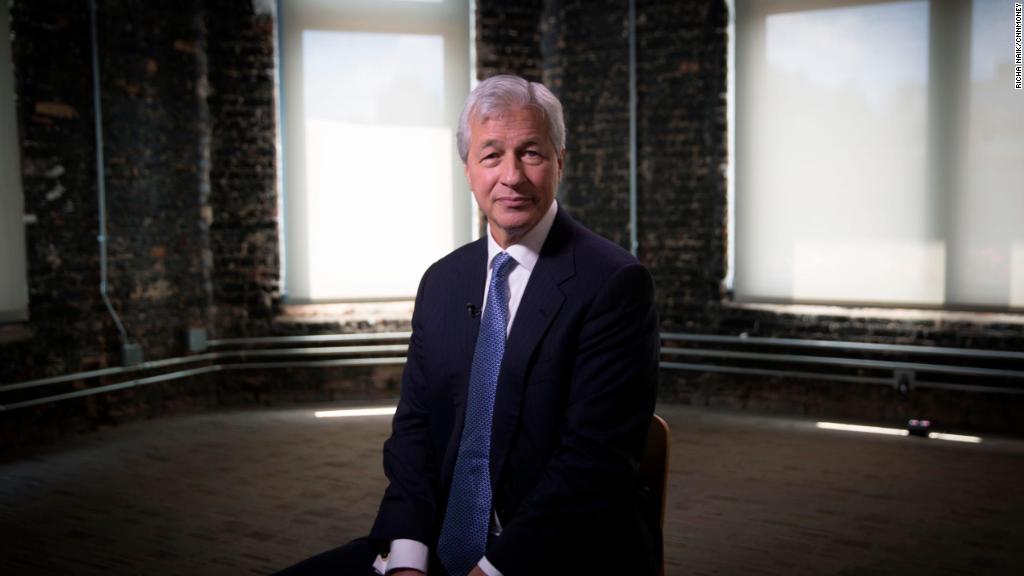 The United States remains the best place in the world to do business, Dimon said. But he believes the country has lost its way on infrastructure and education.
"We have a national emergency in inner city schools," Dimon said, adding that he would "do infrastructure and education like World War II" and "declare an emergency."
"It isn't like we haven't been trying a little bit, but we need success at this point," he said.
In recent years, JPMorgan (JPM) has focused a good chunk of its giving on economic development in underserved communities.
On Thursday, the bank announced that it would invest $4 million to provide minority entrepreneurs on Chicago's South Side and West Side with the money and resources necessary to get their businesses off the ground, replicating funds the company set up in Detroit, San Francisco and New York City.
"We know what to do, and we have to do more of it," Dimon said.
On Trump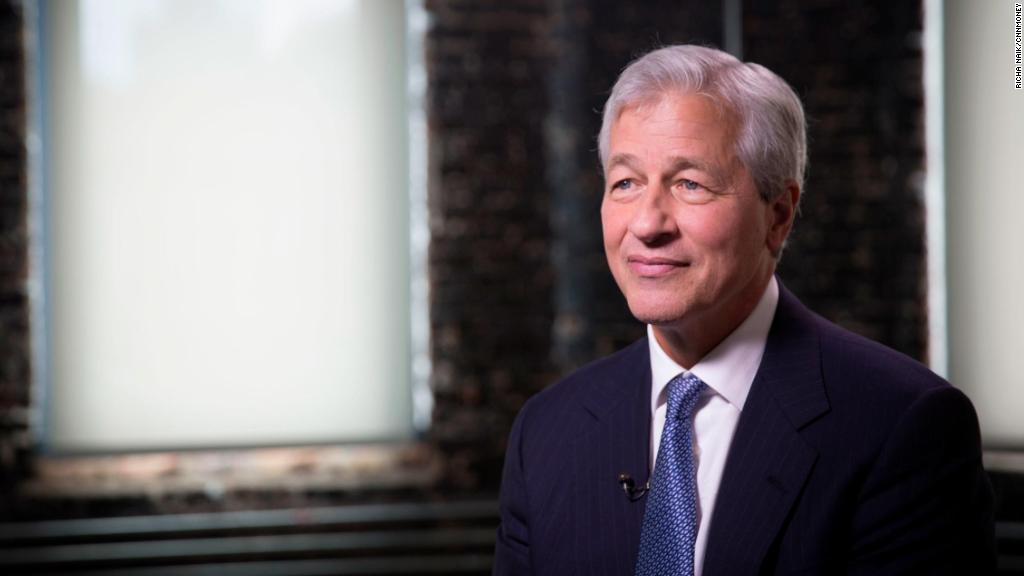 Dimon said he doesn't agree with all the president's policies, but believes he has an obligation to engage. "You can't take yourself off the playing field," he said.
Businesses can work with an administration without supporting all its policies, he added.
"I think it's a mistake to say that because business is trying to work with government that they're supporting every policy of the government," he said. "That just is not true."