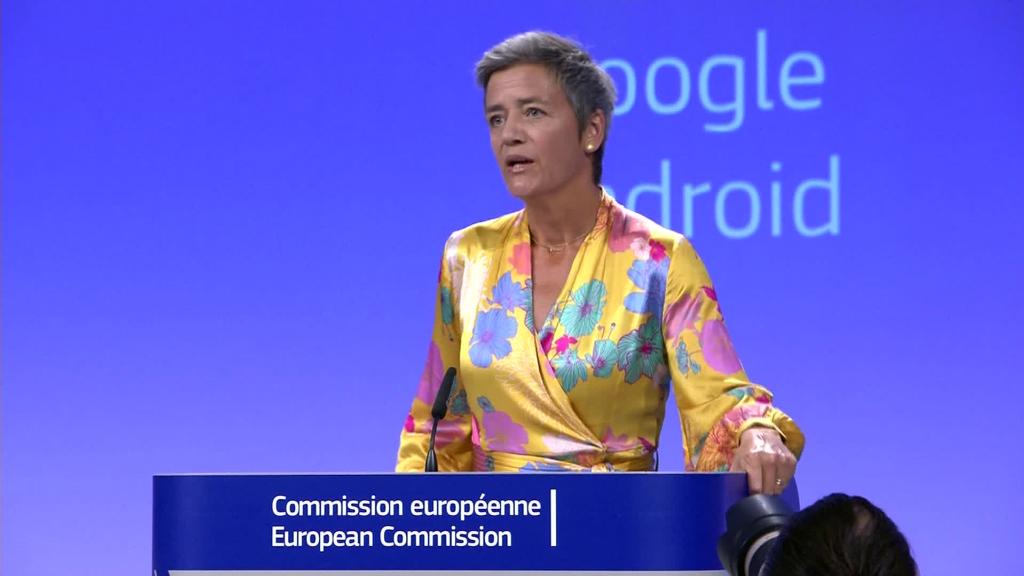 Google managed to make billions even after being hit with a massive fine that would cripple many businesses.
Alphabet, Google's parent company, saw its profit dented in the second quarter by this month's record European antitrust fine, but a surge in sales helped offset that hit.
The company's profit fell to $3.2 billion in the quarter ending in June, down from about $3.5 billion in the same period a year ago. Chalk that up to the $5 billion fine the European Commission levied last week. Without the penalty, Alphabet's profit would have been $8.3 billion.
The EU fined Google for unfairly pushing its apps on smartphone users and thwarting competitors. The Commission also ordered Google to give manufacturers greater freedom in deciding which apps to install on Android smartphones.
Related: Europe has fined Google $5 billion. But that won't hurt it
Although the EU levied the fine after the second quarter ended, Alphabet previously said it expected to take the charge for the quarter. Google says it will appeal the decision.
When asked about the potential business impacts from the EU ruling on a conference call with analysts Monday, Google CEO Sundar Pichai said it's "too early" to tell. "We are analyzing the decision," he said.
Alphabet's sales soared to $32.7 billion in the quarter, up 26% from the year prior, driven by the continued strength of Google's ad sales machine, including mobile search ads and YouTube video ads.
Google's advertising sales hit $28 billion, up from $22.7 billion a year earlier.
The company's stock popped as much as 5% in after hours trading Monday, hitting an all-time high, after the earnings results.
Daniel Ives, an analyst with GBH Insights, said the ad sales results are "a clear feather in the cap" for those who are bullish on Google's businesses at a time when it faces mounting regulatory scrutiny for antitrust concerns and data privacy.
-- CNN's Ivana Kottasová contributed to this report.