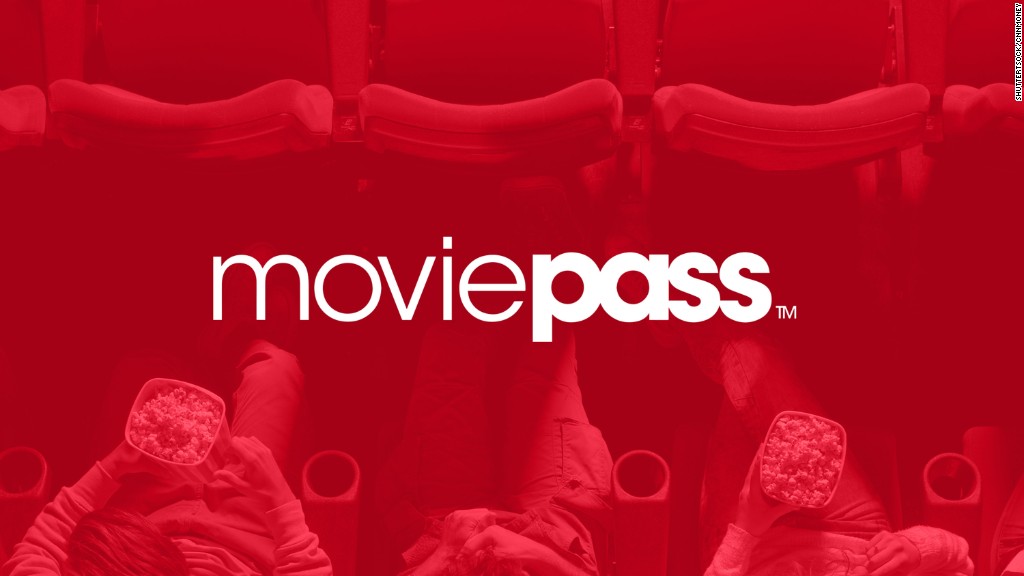 In imminent danger of falling off the Nasdaq stock exchange, MoviePass' parent company approved a plan to boost its stock price 250-fold.
The board of directors Helios and Matheson (HMNY) gave the green light to a reverse stock split.
Stockholders will trade in 250 shares for a single share worth 250 times as much. The stock price, which closed at about 8 cents on Tuesday, will rise Wednesday to about $21.
It's a largely cosmetic change for shareholders, since their stakes would be valued the same after the reverse split. But it could keep the stock trading on the Nasdaq stock exchange.
The stock became so cheap that it was in danger of being delisted. It has fallen sharply as investor doubts have grown about the viability of MoviePass, which lets customers see a movie a day in the theater for $10 a month.
Shareholders also voted to increase the number of shares of common stock from 500 million to 5 billion, so the company can sell more shares. They also voted to increase the total number of shares of capital stock by the same amount.
Tapping into capital markets is a big part of Helios and Matheson's strategy for staying afloat.
In an interview with CNNMoney earlier this month, CEO Ted Farnsworth said his company has been "talking to several" of its institutional investors about providing additional money. Farnsworth said at the time that there is "no shortage" of investors.
The meeting details were outlined in a report filed Tuesday with the Securities and Exchange Commission.
Related: MoviePass stock is 19 cents but the boss says everything is fine
Helios and Matheson, which owns the popular movie subscription service MoviePass, was trading at an all-time high of nearly $39 per share last October. That's around when the company announced that it was dropping the cost of MoviePass to $10 a month.
Since then, analysts have worried about the company's sustainability when the price of its flagship product is so low.
The price of the service has helped the company attract at least 3 million subscribers. But the stock price has also plunged 99%.
Farnsworth has said the company expects to reach profitability by the end of this year, largely because of subscriber growth. He expects to have signed up about 5 million people by that time.
Helios and Matheson is also trying to boost revenue and awareness in a few other ways. It created a division called MoviePass Ventures, which has been investing in independent films that it can promote to subscribers.
MoviePass also recently introduced surge pricing, which triggers an added cost for a particular showing whenever there is a lot of demand.