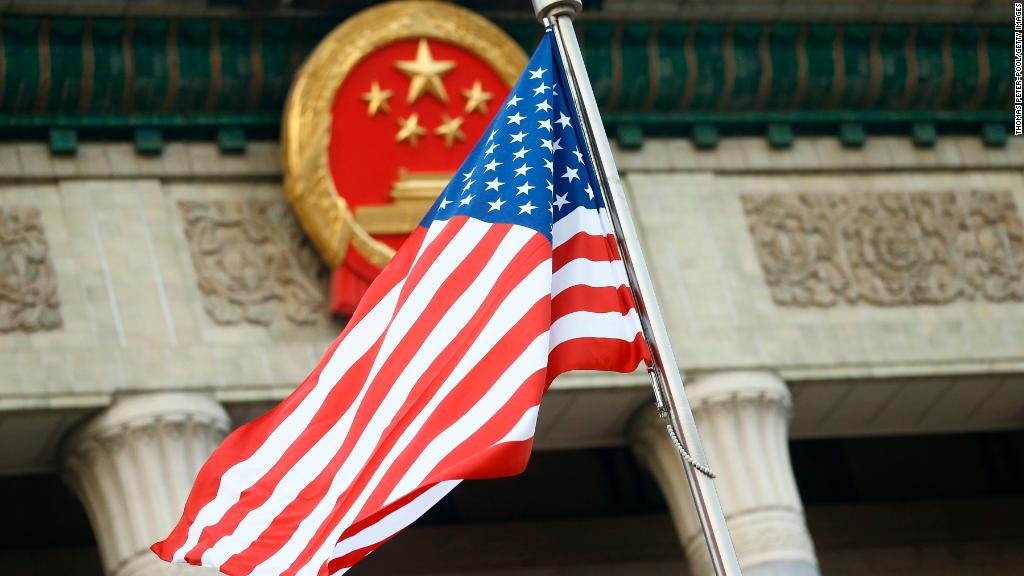 "Tariffs are the greatest!" President Donald Trump said on Twitter Tuesday morning. Whirlpool used to agree.
In January, when Trump announced tariffs on imported washing machines, CEO Marc Bitzer told analysts, "This is, without any doubt, a positive catalyst for Whirlpool."
But the Trump administration didn't stop there. It imposed tariffs on steel and aluminum, sending raw material prices skyrocketing. That has raised costs for Whirlpool by $350 million and squeezed its profit margins. Steel prices in the United States are 60% higher than the rest of the world, Bitzer told analysts on Tuesday.
Now Whirlpool is backtracking on its protectionist cheerleading. The company's reversal demonstrates the unintended consequences tariffs have sowed on manufacturers and their carefully-planned supply chains.
Related: US-China trade brawl threatens America's booming oil exports
The company on Monday slashed its profit outlook for 2018 in part because of a "very challenging cost environment." Whirlpool's (WHR) stock tanked 14% on Tuesday after it missed Wall Street's expectations.
"The global steel costs have risen substantially, and in particular, in the US, they have reached unexplainable levels," Bitzer told analysts. "Uncertainty" around additional tariffs and global trade has disrupted Whirlpool's supply chain and heightened pricing pressure.
Whirlpool and rivals, such as LG and Samsung, have increased prices on washing machines since the tariffs went into effect. That led some people to pass up a new purchase. Washing machine prices in June were up close to 20% from a year prior, according to the Labor Department.
Related: LG is raising washing machine prices due to new Trump tariff
Whirlpool's sales in the United States fell 2.2% last quarter due to "very slow market demand," Bitzer said. In Europe, the Middle East and Africa, the company's second largest market, sales tumbled 12%.
The company hinted that it planned to continue raising prices to offset raw material inflation, which means that consumers holding out for a cheaper dryer might have to wait a while.
Despite more expensive units, Whirlpool expects sales to recover in the United States in part from a growing economy. "We are encouraged by the strength of the US economy, including low unemployment and healthy housing demand," said CFO James Peters.