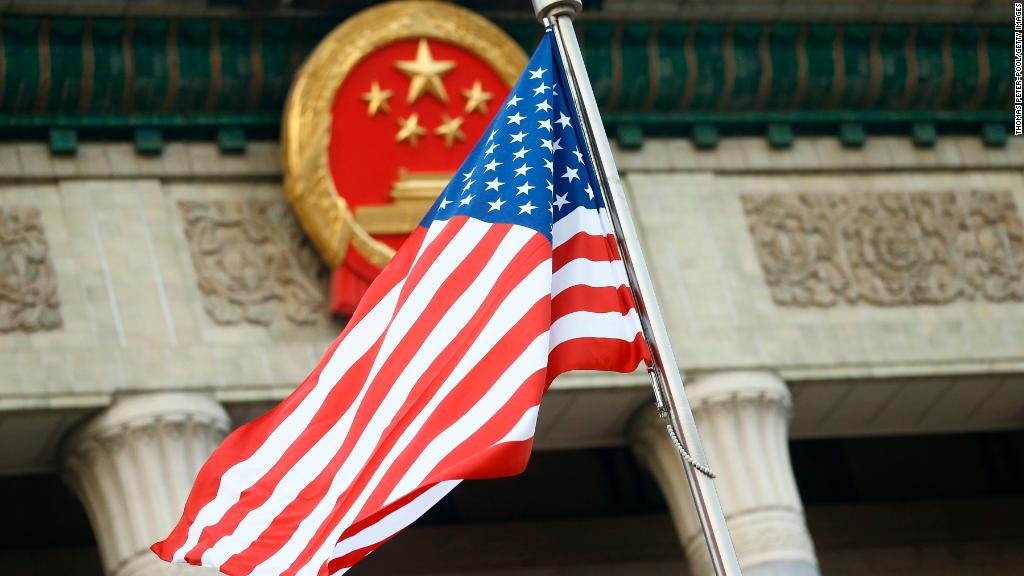 China is looking for new ways to pump up its slowing economy as a trade war with the United States escalates.
Beijing has announced a range of measures including tax cuts, infrastructure spending and new loans to business as its tries to reinvigorate economic growth, which has begun to slow in recent months.
The tax cuts for business are relatively small — worth about $10 billion — but they come on top of much bigger injections of funds into the banking system in recent weeks aimed at boosting activity.
The Chinese government said in a statement late Monday that the new stimulus was intended to help the country cope with "an uncertain external environment."
Related: China is unleashing more than $100 billion into its economy
China has accused the United States of starting a trade war by imposing tariffs on billions of dollars of its exports. It has responded with tariffs of its own on American products, drawing threats from President Donald Trump of much bigger retaliation to come.
The world's second-biggest economy grew by 6.7% in the quarter ended June 30, its slowest rate of growth in almost two years.
While China should still meet its 2018 growth target of about 6.5%, the intensifying clash with the United States could hurt the economy in the second half of this year.
Related: China's economy slows just as the trade fight begins
The Chinese government "is sending a clear signal that it is preparing to defend growth," said Raymond Yeung, an economist at investment bank ANZ.
News of the stimulus measures boosted Chinese stocks on Tuesday. The Shanghai Composite index closed up 1.6% and Hong Kong's Hang Seng gained 1.4%. Among the top gainers were construction and industrial companies, which could benefit from higher infrastructure spending.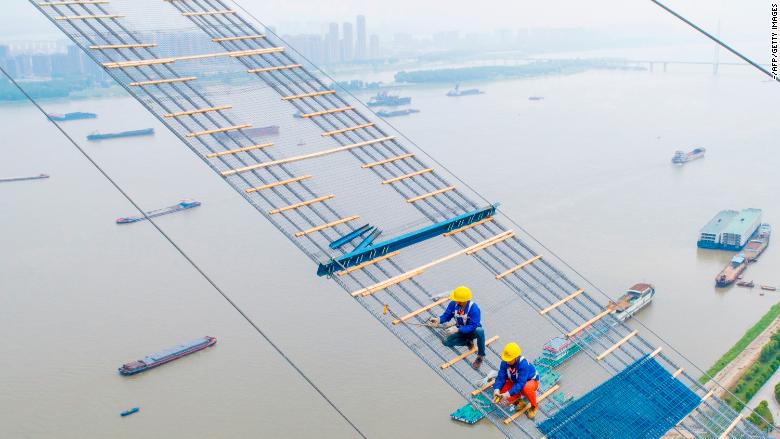 Monday's announcement is the latest in a series of steps China has taken to try and perk up its economy.
Since June, the People's Bank of China has injected about $180 billion into the financial system by providing new loans and reducing the amount of deposits commercial lenders are required to hold.
Related: The US-China trade war will spill into other Asian economies
Shifting policy
Analysts said the government's move on Monday showed it doesn't want the central bank to do all the heavy lifting.
It's worried about the effect of looser monetary policy on the Chinese currency. The yuan has already fallen to its lowest level in more than a year.
Trump has accused China of keeping the yuan artificially low to boost its huge export industry.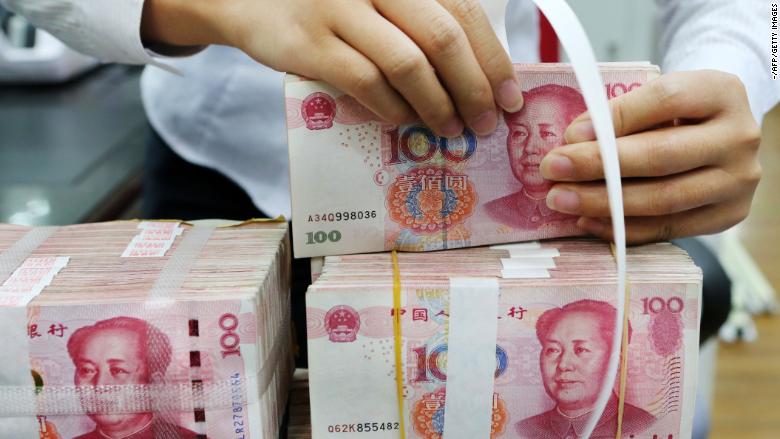 Ken Cheung, a currency strategist at investment bank Mizuho, said the Chinese government was trying to avoid measures that would cause the yuan to weaken too sharply.
The People's Bank of China "might refrain from scaling up its monetary easing further in the very near term to avoid excess yuan depreciation."
A falling yuan could help Chinese exporters but if the depreciation spirals out of control, it could shock financial markets in China and around the world.
Intensifying trade clash
The Trump administration and China this month imposed tariffs of 25% on $34 billion of each other's exports. US tariffs on an additional $16 billion of Chinese goods are coming soon.
The US government also said last week it was readying new tariffs on Chinese goods worth an additional $200 billion, releasing a list including fruit and vegetables, handbags and baseball gloves.
Related: The US is running out of Chinese exports to tax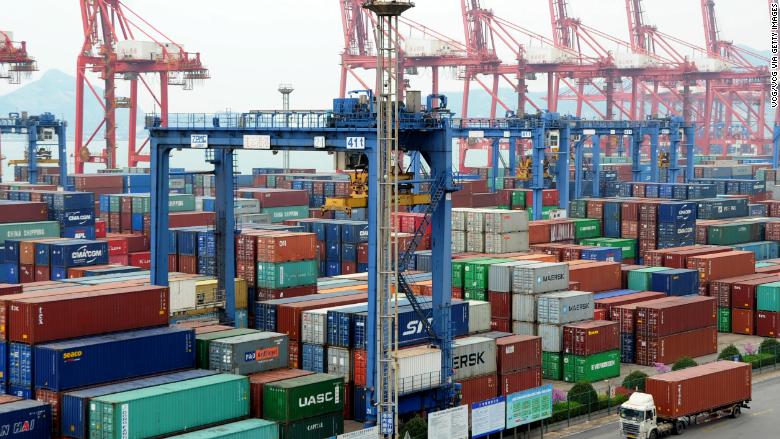 Analysts have previously forecast that trade tensions could shave up to 0.5 percentage points off Chinese growth this year, depending on the intensity of tariffs.
Also weighing on growth are policies by the Chinese government designed to rein in the country's huge amount of corporate debt, which has snowballed since the global financial crisis.
Some analysts think things could get worse for China's economy before they get better.
"Despite the shift of Beijing's stance towards stimulus, we expect growth to weaken before staging a moderate rebound," said Nomura economist Ting Lu.