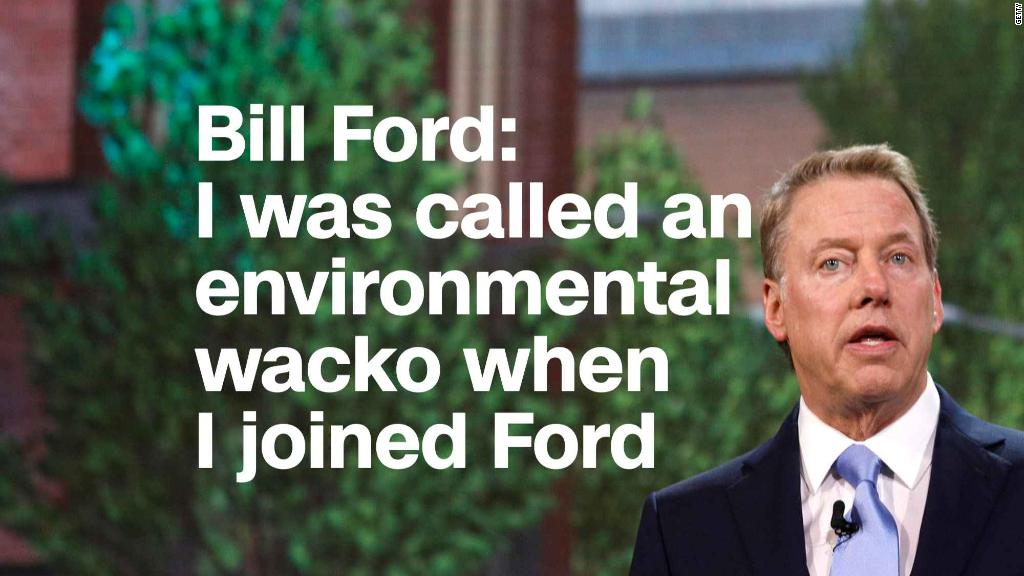 Ford says it is planning big changes to its core auto business in the coming years, and it will spend big bucks -- $11 billion -- to get there.
The company didn't give a lot of details about the changes it has planned. But Ford and all the major automakers have already been busy trying to develop self-driving cars, and they're planning for a day when customers are more likely to buy rides than autos themselves.
Ford said all that could cost it $11 billion over the next three to five years as it seeks to reshape the business.
"The team is making the hard decisions to raise the returns of underperforming assets," said Chief Financial Officer Bob Shanks. "We will disposition the rest. This type of profound redesign will take time, and we will communicate as decisions are made."
Related: The trade war is starting to hurt American automakers
In a conference call with analysts, Ford's top executives repeatedly declined to give more details of their plans.
"I'd like nothing better than to give you visibility on how we may restructure," said CEO Jim Hackett. "We can only share information publicly once decisions are made."
He said various partners, including employees and suppliers, would need to be consulted before Ford could say more.
Related: What's next for Fiat Chrysler
Analysts were unusually critical of the lack of information during the call.
"You're teasing the market with very large numbers. Your own people are going to read the newspaper and say, 'What's going on?'" said Adam Jonas, auto analyst for Morgan Stanley. "I really do hope you can reconsider the communication strategy. It's not just good enough."\
While details were very limited, there was good news for those working in the company's North American plants. That part of the company is doing very well, producing essentially all of the profit at the company.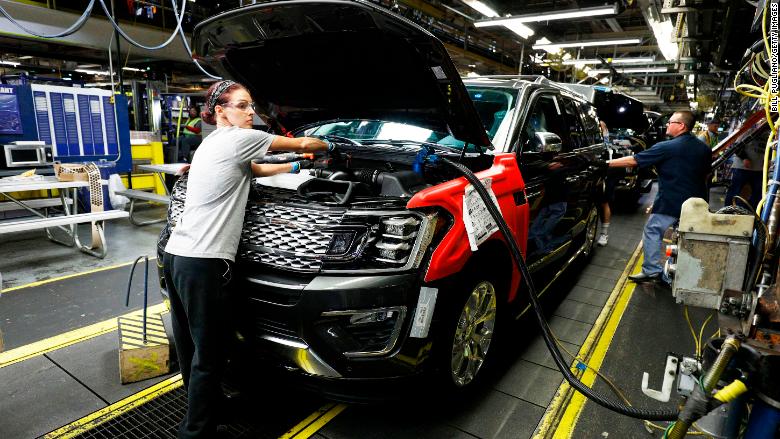 But as with rivals GM (GM) and Fiat Chrysler (FCAU), Ford also reported a drop in second-quarter earnings. It also reduced its earnings outlook for the rest of the year. Ford attributed the lower guidance to lower sales in Europe and Asia, and a fire at a North American supplier.
"We're extremely dissatisfied with our performance in Asia and Europe," said Hackett.
Related: How Thailand became the 'Detroit of Asia'
On Tuesday, Ford announced it was forming a separate unit within the company to focus on autonomous driving vehicle. It had previously announced it will stop selling traditional sedans in North America and it is exploring a possible strategic alliance with Volkswagen.
Shares of Ford (F) fell 4% in after-hours trading.