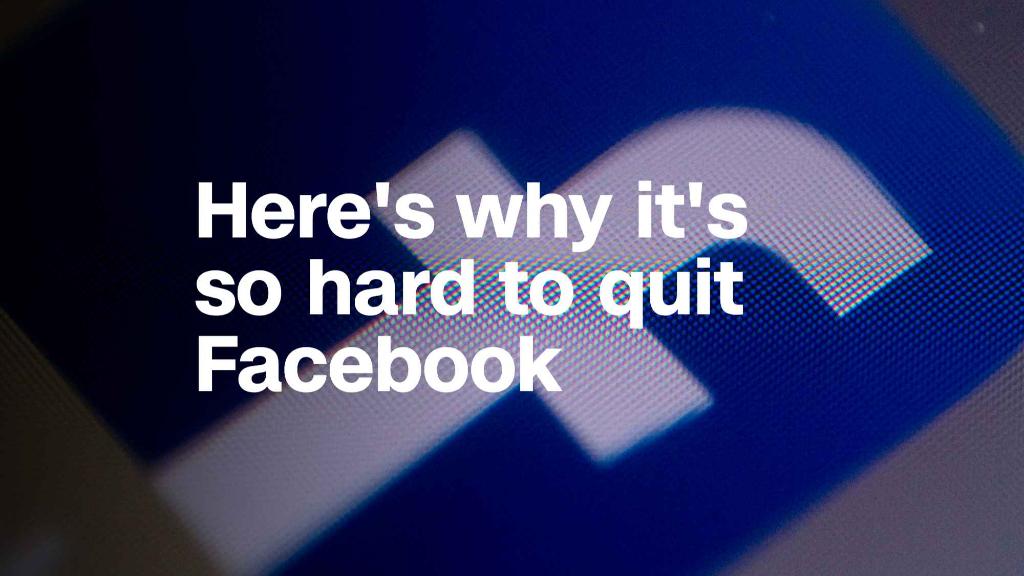 Facebook is trying yet another way to keep you engaged.
It's called Watch Party, and it lets people in Facebook groups watch live or recorded videos together while interacting in real time. Starting today, everyone in a dog lovers group can get together to view clips of golden retriever puppies, while Anglophiles can relive the royal wedding.
Anyone in a group can start a Watch Party and designate co-hosts, who control the playlist and playback. Everyone can suggest videos, and a Facebook notification tells them a party is about to start. Users can ask questions, leave comments or add reactions in real time.
"When you're watching at the same time, there's a lot more conversation that happens," Fidji Simo, Facebook's head of video, told CNNMoney.
Related: Facebook will chip in for users' birthday fundraisers
It has the same interactive features as Facebook Live, its live video streaming tool. Facebook started testing Watch Party in January. The feature rolled out worldwide on Wednesday.
During testing, Facebook found some groups hosting parties that ran more than 10 hours, with people popping in and out throughout the day. It's also found that live videos generate an average of six times as many interactions as regular clips.
Facebook also is testing the ability for people to host Watch Parties with friends, allowing them to, say, share vacation videos.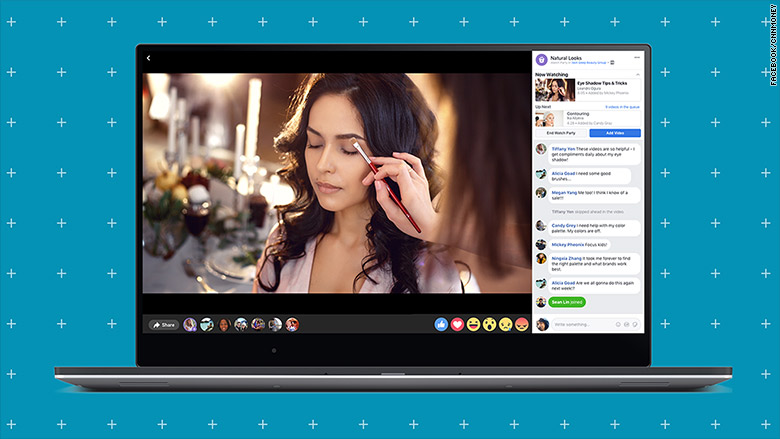 Facebook's continued efforts with live video could help it compete with Google's YouTube (GOOG) and livestream gaming platform Twitch, said Michael Inouye, principal analyst at ABI Research. Twitch, owned by Amazon (AMZN), has 15 million daily active visitors and more than 2 million unique broadcasters each month.
Inouye also praised Facebook for not forcing the feature on users. "If you don't want to do it, you don't have to engage and it won't change the way you view content," he said.
But Inouye also noted not all content lends itself to Watch Parties. Friends or group members may not be available at the same time to participate.
Related: Facebook shutters the teen app it just bought
Although the social network hopes Watch Party will encourage people to spend even more time on the platform, the feature presents new opportunities for old problems.
Some people have used Facebook Live tool to livestream violence, including murders and suicides. Simo said Facebook will encourage users to flag offensive or problematic videos while also relying on more sophisticated tools. "We've also done a lot to improve our AI to flag violent content proactively," she said.
The company's seen some success with that approach. Facebook said it removed or added warning labels to about 3.5 million pieces of violent content during the first three months of the year, and 86% of the were flagged by its technology.
Facebook also has a team of employees who review content and monitor live broadcasts once they reach a certain level of popularity. If a livestreamed video violates its standards, the company will interrupt the broadcast.