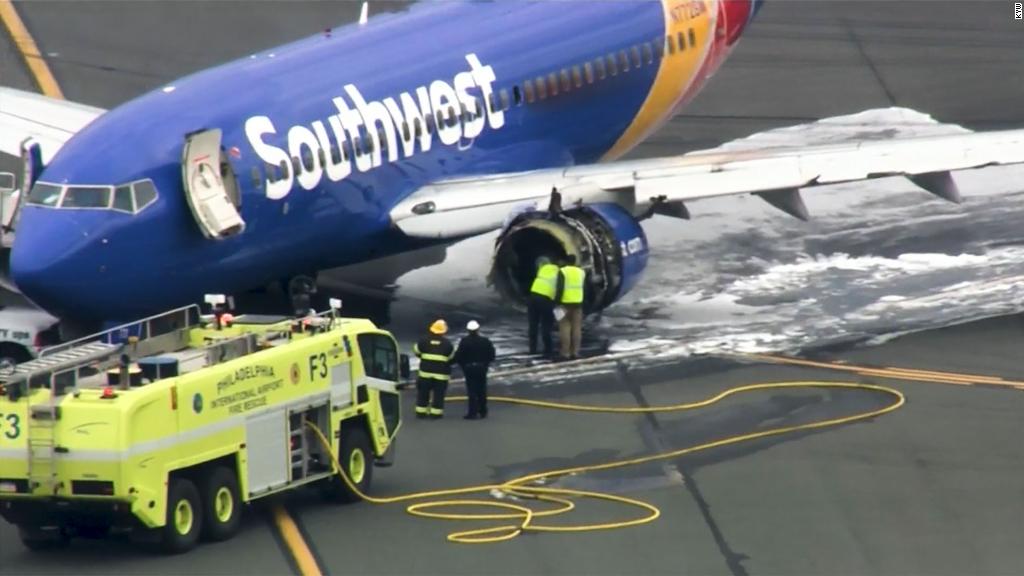 Southwest Airlines said a fatal accident in April cost the airline $100 million worth of business.
The Dallas-based carrier reported a strong second-quarter profit Thursday, but it noted that the company is still feeling the effects from the Flight 1380 accident that left one passenger dead after she was partially blown out of a plane's window.
"I am especially proud of the heroic efforts of our people to address and overcome the challenges resulting from the accident," CEO Gary Kelly said in a statement.
He added that the financial effects of the April 17 accident will subside in the third quarter, with revenue for each seat flown increasing 1%. It had slid 3% following the incident.
Southwest said in June that it expected the accident to have a major impact on its bookings because it had pulled advertising. But the airline said that current bookings are expected to recover and be a "significant improvement" over its second quarter.
Similar to other air carriers, the rising cost of fuel is also hurting Southwest (LUV). It said it will slow expansion plans and capacity. However, it will still move forward with its expansion into Hawaii and begin selling tickets later this year.
Southwest's stock is down 20% this year.