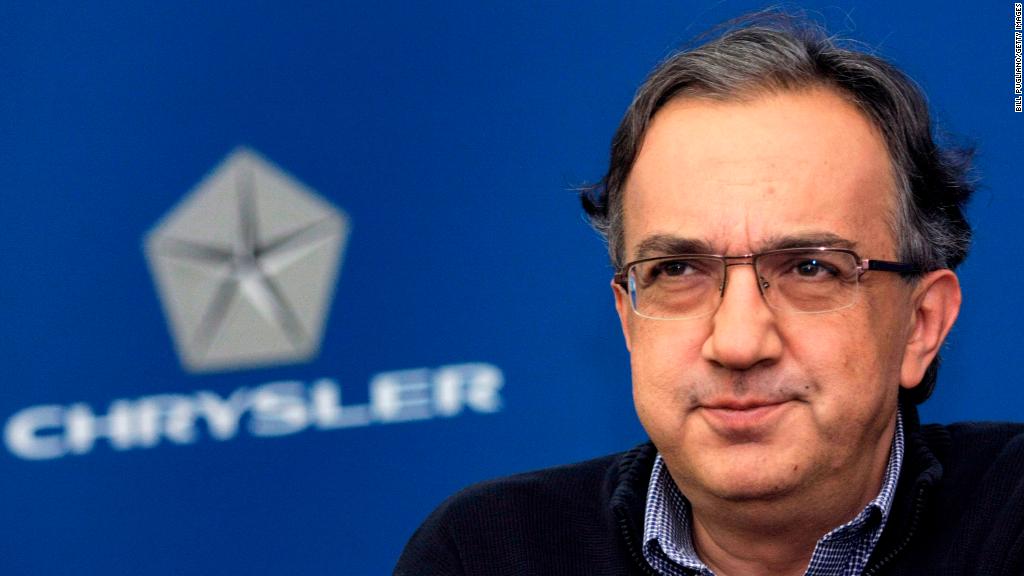 The Swiss hospital that treated Sergio Marchionne says the former Fiat Chrysler CEO received treatment for a serious illness for more than a year before he died.
"Due to serious illness, he had been the recipient of recurring treatment for more than a year," University Hospital Zurich said in a statement. "Although all the options offered by cutting-edge medicine were utilized, Mr. Marchionne unfortunately passed away."
The hospital said it was issuing the statement to combat rumors about how it treated the charismatic executive, who died Wednesday at age 66. He was known for reviving Fiat and Chrysler and bringing the brands together under one roof.
Questions have been raised in the media over how long Marchionne had been unwell, and whether Fiat Chrysler had been informed. The automaker said it was only made aware last week of a "serious deterioration" in Marchionne's condition.
"Due to medical privacy, the company had no knowledge of the facts relating to Mr. Marchionne's health," the company said in a statement on Thursday.
"The company was made aware that Mr. Marchionne had undergone shoulder surgery and released a statement about this," it said.
"On Friday July 20, the company was made aware with no detail by Mr. Marchionne's family of the serious deterioration in Mr. Marchionne's condition and that as a result he would be unable to return to work," it added. "The company promptly took and announced the appropriate action the following day."
Related: Marchionne was an outsider and an original
Fiat Chrysler (FCAU) had warned in its most recent annual report in February that Marchionne's ability to run the company was "critical to the execution of our strategic direction and implementation of our business plan."
"We have developed succession plans that we believe are appropriate, although it is difficult to predict with any certainty that we will be able to replace these [executives] with persons of equivalent experience and capabilities," the company said.
It's unusual for companies to require executives to disclose medical problems, according to HR professionals. However, some companies require their top brass to get annual health checks to protect their business interests.
Fiat Chrysler (FCAU) declined to comment on its health policies related to its top executives.