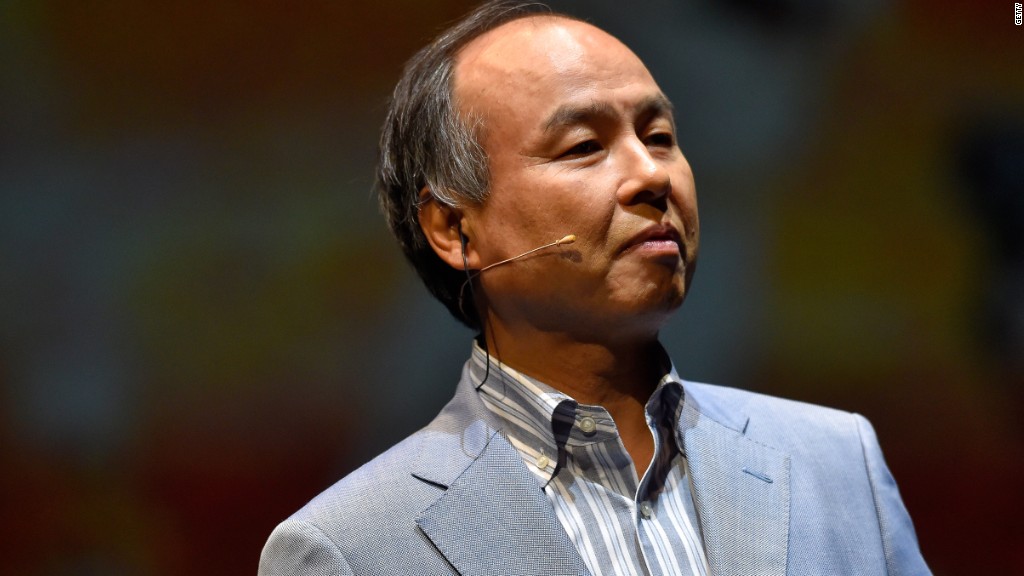 One of the world's biggest tech companies is wading into Japan's growing digital payments industry.
SoftBank (SFTBF) is partnering with Yahoo Japan to launch a mobile payment app called PayPay this fall, the company announced Friday.
PayPay will go up against Apple (AAPL), Samsung (SSNLF), Alibaba (BABA) and Japan's top messaging app Line (LN), all of which operate similar services in the country.
SoftBank and Yahoo will collaborate with Paytm, India's biggest online payments firm.
Related: Jack Ma's online payments firm is now worth more than Goldman Sachs
Even in the era of smartphones and advanced banking systems, Japanese consumers still settle most transactions using cash. Credit cards, electronic payments and other cashless systems account for just 20% of all transactions in Japan.
The government wants to change that, announcing earlier this year that it wants to double the number of cashless transactions by 2025. It's also pushing more stores to accept cashless payments ahead of the 2020 Olympics in Tokyo.
Paytm could help drive the transition. The startup is the market leader in India, where digital payments are expected to grow from $200 billion to $1 trillion in the next five years, according to Credit Suisse.
Related: Google joins India's cashless payments rush
Paytm is also part of SoftBank's tangled global investment web.
The company's $100 billion tech fund, the SoftBank Vision Fund, is a big investor in Paytm. SoftBank also holds a significant stake in Chinese tech giant Alibaba, which is one of Paytm's major investors.
PayPay will tap into SoftBank's mobile phone customer base and the 40 million users of Yahoo Japan's electronic payment platform, Yahoo Wallet.
Several Asian countries including China and India have started moving away from cash and toward mobile and digital payments. In China, mobile payments topped $32 trillion in 2017, up nearly 30% compared with a year earlier, according to the People's Bank of China.
PayPay will emulate China's use of QR codes, where consumers use their smartphones to pay for items by scanning images made up of a series of black and white squares.