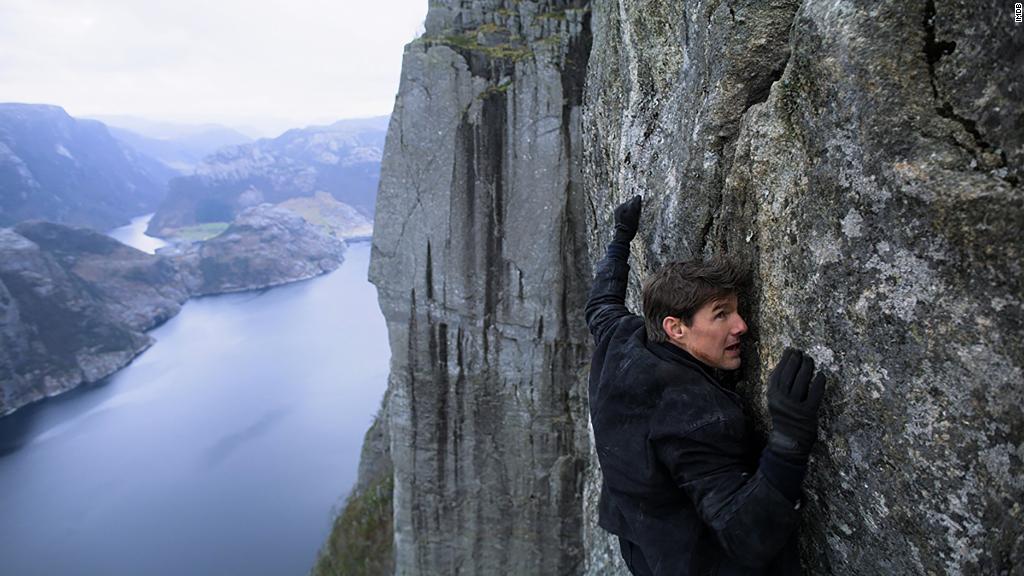 Mission accomplished for Paramount and Tom Cruise.
"Mission: Impossible - Fallout," the sixth film in the spy series starring Cruise, opened to an estimated $61.5 million at the domestic box office this weekend.
That makes "Fallout" the biggest opening in the history of the 22-year-old franchise. It just beat out 2000's "Mission: Impossible II."
The Paramount film was also the second highest-grossing opening weekend for Cruise, eclipsed only by 2005's "War of the Worlds." "Fallout" also exceeded industry expectations for a $50 million opening.
This weekend is not just a big win for Cruise, but also for Paramount.
It marks the biggest opening of the year for a studio that has been struggling. Paramount ranks sixth in box office revenue among major studios in 2018.
The film, which also stars Rebecca Ferguson and Henry Cavill, was also a big win around the world bringing in $153.5 million globally.
"Mission: Impossible" is a rare blockbuster brand that is sold on a star in Cruise, not a brand like Marvel or "Star Wars." Cruise is the face of the franchise, which has made roughly $3 billion at the worldwide box office. Selling Cruise, and his extensive stunts, paid off for the studio this weekend.
"Paramount did a masterful job of putting Cruise, the key asset for the 'Mission: Impossible,' front and center in their marketing campaign and publicity for 'Fallout,'" said Paul Dergarabedian, senior analyst for comScore. "This paid off handsomely for the latest installment of what has become one of the most popular and long running action franchises of all-time."
Related: 'Mission: Impossible': The rare blockbuster franchise sold on a star, not a brand
"Fallout" is another hit for this year's surging summer at the box office. The US box office is up 10.2% this summer from the same point in the season last year.