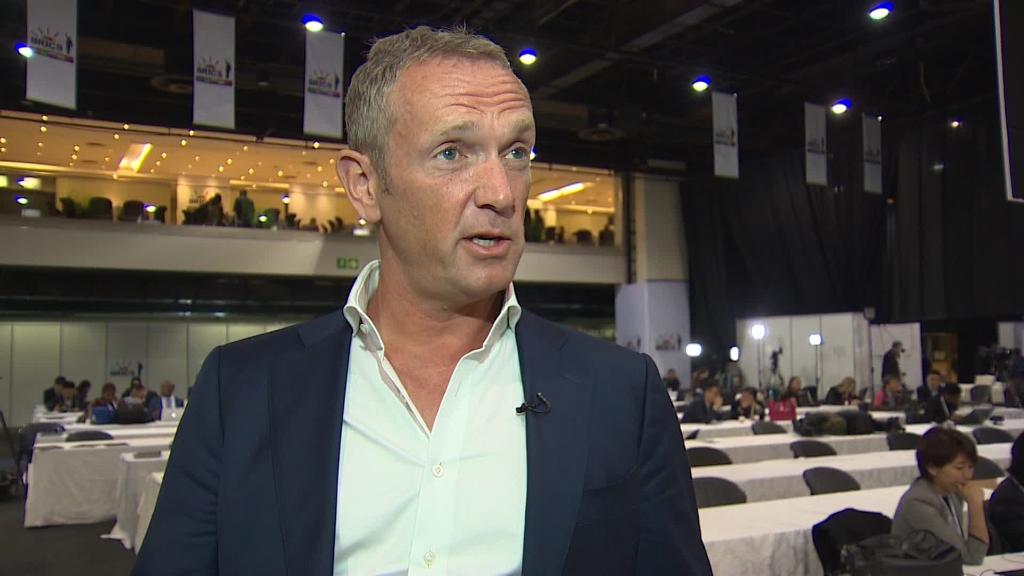 Naspers owes a lot to a single bet.
Founded over a century ago in South Africa, the media, tech and investment firm paid $32 million in 2001 for a major stake in a Chinese tech startup.
That startup was Tencent (TCEHY), the sprawling conglomerate that owns the messaging platform WeChat and a host of payment apps and mobile games. The value of the stake in Tencent was $175 billion in March, when Naspers raised nearly $10 billion by selling it down from 33% to 31%.
The investment has helped Naspers, which started as a small publishing house but now operates in over 120 countries, to compete with the likes of Amazon (AMZN), Facebook (FB) and Netflix (NFLX).
"I love Naspers. They have an exceptional portfolio of Internet, media and e-commerce assets," said Paul Theron, an investor in Naspers and CEO of the asset management firm Vestact. "To have snapped up that piece of Tencent, it's an incredible story."
While Tencent is by far the company's most successful investment, Naspers has found success with other bets.
In May, it netted $1.6 billion from the sale of its 11% stake in India's e-commerce platform Flipkart. Naspers first invested in Flipkart in 2012.
Looking forward, Naspers (NAPRF) CEO Bob van Dijk said he sees the best investment potential in three online areas: food delivery services, mobile payments and classified ads.
The company makes 90% of its revenue in Brazil, Russia, India, China and South Africa, and it's looking to those markets for future growth.
Related: The company bringing Ford's original GT40 back to life
There have been a few speed bumps in recent years. Naspers has undergone considerable restructuring, selling lagging businesses and consolidating similar ones. Questions have also been raised over the company's remuneration policies.
But its web of global investments and assets have made Naspers a force in the tech industry.
The company recently invested further in Indian food delivery startup Swiggy, which van Dijk described as "the fastest growing company I've seen in a decade." Brazilian food delivery firm iFood, another company in Naspers' portfolio, is the biggest in South America.
Naspers-owned PayU is one of the largest online payment service platforms in the developing world, with a prominent position in 17 countries. Naspers also funded Letgo in the United States, an app with over 75 million downloads that aims to become a top destination for buying and selling unwanted stuff.
Van Dijk said the key to Naspers' success is in the quality of its staffers, which have been lured from companies including Paypal, Mastercard, eBay, Facebook and Google.
"We've attracted some of the best in the internet space," he said.
Naspers has also benefited from its close ties with Tencent, which gives it a "front row seat" to innovation in China.
"It's really helped us to see trends in other parts of the world way ahead of others," said van Dijk.