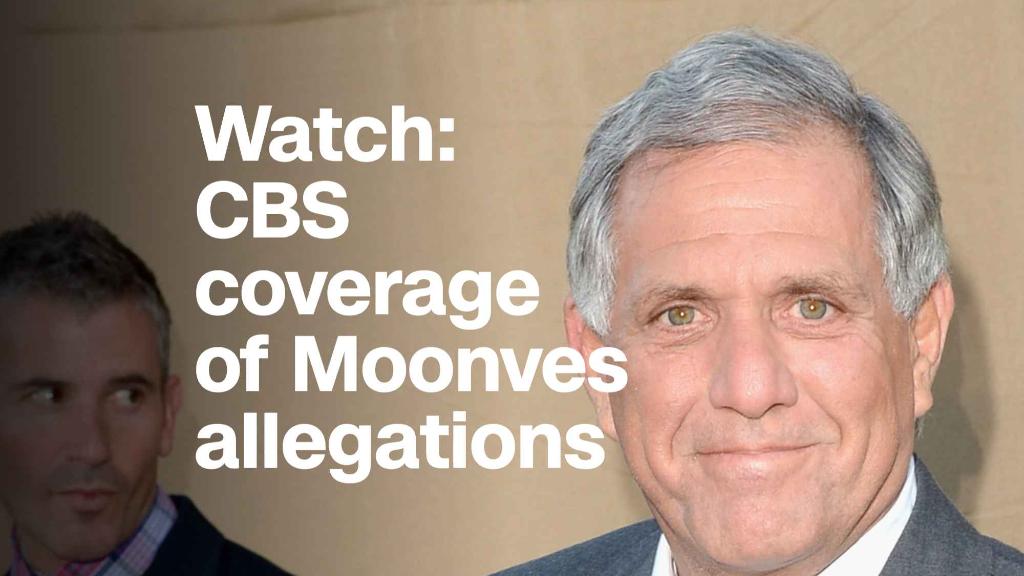 Exec summary: Trump is about to get the Bob Woodward treatment... Rudy Giuliani had a wild day on cable news... Trump manages to avoid questions on Michael Cohen and Robert Mueller at a press conference... Spotify becomes latest company to take heat over Alex Jones and more...
Moonves remains atop CBS. For now...
Les Moonves will continue to head CBS in the wake of sexual harassment allegations contained in Ronan Farrow's New Yorker report -- at least for now... There had been some talk over the weekend that Moonves might step aside as the company probes his conduct. But the CBS board of directors held a meeting on Monday and issued a statement soon thereafter in which they said "no other action" -- outside selecting a law firm to conduct an investigation -- would be taken against the CBS boss...
>> Speaking of CBS' forthcoming investigation, WaPo's Amy Brittain tweeted, "CBS announced a legal investigation into the workplace culture on May 3 after we published additional accounts of harassment by Charlie Rose (including 14 women at CBS News). It's been nearly 3 months, & I have not heard a word about any results of that investigation."
What's next?
-- Is the worst over for Moonves? Or will there be new accusers as the week progresses?
-- The CBS earnings call is scheduled for Thursday. Will Moonves speak?
-- CBS' stock sunk 5% on Monday. Will it continue to slide on Tuesday?
-- Which law firm will be selected to carry out the investigation?
Julie Chen: I'll stand by Moonves "forever"
Julie Chen on Monday doubled down on her statement in support of Moonves, to whom she is married, briefly addressing the controversy on "The Talk."
>> Chen's short statement: "Some of you may be aware of what has been going on in my life for the past few days. I have issued the one and only statement I will ever make on this topic on Twitter. And I will stand by that statement today, tomorrow, forever."
Terry Press: "Usefulness" of outrage "can be diminished by overuse"
Brian Lowry emails: Having female executives weigh in on Leslie Moonves' behalf has been a questionable strategy, since as NYT's James Poniewozik noted, "Your personal positive experience with a man accused of sexual harassment does not exonerate him."
That said, worth quoting, more broadly, this passage from CBS Films chief Terry Press' statement about the story: "Outrage is a valuable commodity... but its usefulness can be diminished by overuse. And understanding and learning from the past is the only way towards a future that reflects real change."
Bob Woodward's "intimate portrait" of Trump
"Donald Trump is about to get the Bob Woodward treatment." That's the lede on this CNN.com story about the Pulitzer Prize-winning journalist's forthcoming book "Fear." Sources told CNN that the 448-page book is based on hundreds of hours of interviews with first-hand sources, in addition to memos, documents, diaries, and other primary documents...
>> From one source: "'Fear' is the most intimate portrait of a sitting president ever published during a president's first years in office."
For the record, part one
-- Alex Trebek says there is more than a "50/50" chance he leaves "Jeopardy" when his contract expires in 2020... (THR)
-- A White House official told Eliana Johnson that Trump sometimes "schedules meetings" based on "whatever he saw on 'Fox and Friends'" or discussed with Sean Hannity... (Politico)
-- Jeff Glor anchored the "CBS Evening News" from Redding, California, as wildfires rage across the Golden State...
-- Axios reporter Jonathan Swan sat down with the National Review's Jamie Weinstein for an extensive podcast on all things Trump... (National Review)
-- The Austin American-Statesman looks at the "existential courtroom battle" InfoWars founder Alex Jones faces... (Austin American-Statesman)
Giuliani's wild cable news circuit
Rudy Giuliani raised eyebrows when he hit the morning cable news circuit Monday and asserted that he was not sure if collusion is a crime. Giuliani first sat down with "Fox & Friends," stating from the white curvy couch that he said he had been "looking in the federal code trying to find collusion as a crime" and came up empty. He then headed over to CNN where he was interviewed on "New Day" by Alisyn Camerota. In the wild interview, Giuliani again expressed doubt about collusion constituting a crime...
Time to use different language?
Is it time to use different language while covering the Russia probe? Fox News anchor Brett Baier pointed out, "Technically [Giuliani] is right. I mean, the crime in statute is not collusion -- it is conspiracy. To work with a foreign agent...to steal an election." Lawfare executive editor Susan Hennessey agreed. "Rudy is right," she wrote on Twitter. "The legal term we should be using at this point is 'criminal conspiracy.'"
Back to Fox for a cleanup
Hours after his morning show tour, Giuliani was back on cable news: this time for a cleanup. Giuliani phoned into "Outnumbered" and told co-host Harris Faulkner he never intended to suggest Trump colluded with Russia, but only that if he had done so, it still would not be a crime.
But he also added more confusion...
During his interview with Camerota, Giuliani appeared to say Trump was not present at the June 2016 Trump Tower meeting, prompting some to question why Giuliani would deny an accusation that had not been made. Was he suggesting Trump knew about the meeting in advance, something Cohen is willing to assert to Mueller? Faulkner asked Giuliani about this -- but his response only added to the confusion...
Giuliani said "there was another meeting that has been leaked but hasn't been made public yet." He suggested that Cohen had leaked to journalists that there was a planning meeting ahead of the June 2016 Trump Tower meeting involving Donald Trump Jr., Jared Kushner, Paul Manafort and others. "That meeting never, ever took place. It didn't happen. It's a figment of his imagination," Giuliani said.
This perplexed the Fox News hosts. "Why are you saying that the president wasn't at the meeting?" Melissa Francis asked. "Who asked if he was there? No one asked if he was there."
Giuliani says he was trying to kill NYT story
Speaking to The Daily Beast's Asawin Suebsaeng on Monday night, Giuliani clarified (yes, another clarification) that he had been asked about the alleged pre-meeting from reporters on Sunday and addressed it publicly to get out in front of the story. He said he believes the strategy to "shut [the story] down" worked...
>> Maggie Haberman, one of the reporters Giuliani said inquired on the matter, told The Beast: "We don't talk about sourcing, and wouldn't now -- but I have lost the thread of what the former mayor is talking about."
Trump avoids questions on Cohen & Mueller at presser
Trump hosted a press conference with the Italian prime minister on Monday -- and took questions from two US reporters. He called on Reuters' Roberta Rampton (who asked whether Trump would meet with Iran) and The Daily Caller's Saagar Enjeti (who asked about immigration and the looming threat of a government shutdown).
Get your media fix with the Reliable Sources newsletter
Trump managed to avoid questions about Michael Cohen, Robert Mueller, and whether or not he personally played a role in the barring of CNN's Kaitlan Collins from an open press event last week. As CNN's Jeff Zeleny said, "One of the headlines here at this conference is the fact that some of the biggest controversies and clouds hanging over this administration were not asked by the two US journalists called on by the White House."
Critics knock Trump for calling on The Daily Caller
Trump choosing to call on The Daily Caller's Saagar Enjeti stirred some controversy. Some reporters expressed frustration online that Trump did not call on a reporter from a non-partisan news organization. NBC's Ken Dilanian tweeted, "What was I saying earlier about Trump's pet media. He actually called on the Daily Caller. Next up: Sputnik."
>> My two cents: If you've been paying attention to Enjeti, you'd know he is someone who is well-prepared when he attends press briefings and news conferences and asks tough, but fair, questions of White House officials...
Baquet explains why he avoided off the record with Trump
Dean Baquet did not attend the July 20 meeting between Trump and the NYT. Why? He explained to BuzzFeed's Steven Perlberg that "as a rule" he does not attend off-the-record meetings with high-ranking officials. "As the person overseeing coverage, I don't think officials should be able to tell me things that I can't publish. And I don't want to be courted or wooed," Baquet wrote in an email.
>> Baquet conceded to Perlberg that he did break that rule once with Trump, and noted that he regretted it: "I'm still a reporter and I wanted to get a look at him. But I kept wanting to write about the things he said, and I couldn't. It was a mistake that proved my point."
YouTube results surface conspiracy theories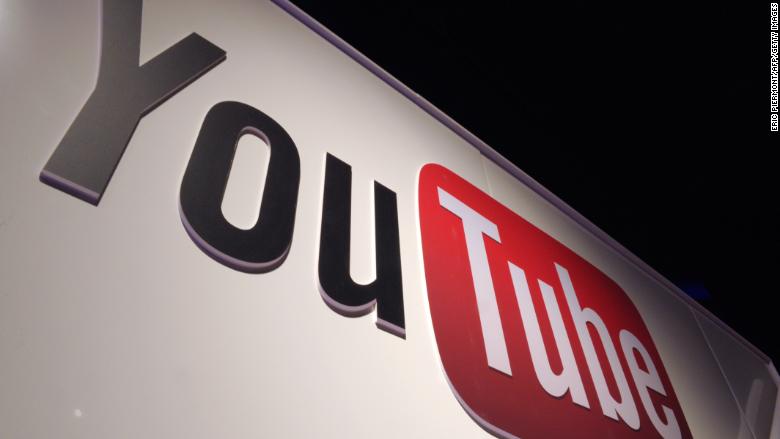 Ben Collins, who covers the "dystopia beat" for NBC News, observed early Monday that searches on YouTube for a handful of A-list celebrities -- and at least one company -- returned top results promoting the far-right, fringe Qanon conspiracy theory.
>> YouTube, which has pledged to do better to combat misinformation on its platform, did not respond to a request for comment from Collins. That said, Collins noted that the videos pushing the conspiracy theory dropped in ranking after he reached out for comment...
Spotify becomes latest company to face Alex Jones backlash
Spotify on Monday took heat for hosting content from InfoWars founder Alex Jones on its platform. Right Wing Watch's Jared Holt pointed out on Twitter that InfoWars content could be found on Spotify, and noted, "It is incredibly difficult to get podcasts hosted on Spotify." His tweet gained traction on Twitter, and led to a number of people tweeting at the company saying they were going to cancel their subscription over the matter. Holt said Spotify did not respond to a request for comment...
For the record, part two
-- Alan Dershowitz scolded on an MSNBC panel, saying, "Don't you dare accuse me" of defending Trump... (Mediaite)
-- CNN VP of comms Matt Dornic was named to PR Week's 40 under 40 list... (PR Week)
-- Ian Allen goes "inside the world of racist science fiction..." (NYT)
-- A report from Ofcom has rated CNNi the highest in quality, accuracy, trustworthiness, and impartiality... (CNN)
Beyoncé's "unprecedented control" over Vogue cover
Anna Wintour provided Beyoncé "unprecedented control" over the cover of September's issue of Vogue, Yashar Ali reported for HuffPost on Monday. As Ali noted, Wintour usually exerts "complete control over the fashion bible." Read Ali's HuffPost story here...
>> Related: Beyoncé has chosen Tyler Mitchell to photograph her. He's the first black photographer to ever shoot a Vogue cover....
Dobbs rages at Mueller: "The hell" with him!
Fox Biz host Lou Dobbs continues to ratchet up his rhetoric against Robert Mueller. On Monday night, Dobbs went on a tirade against the special counsel, telling his viewers that Mueller is on a "jihad" against Trump. Dobbs baselessly suggested that Mueller is leaking to the press, before concluding, "The hell with Mueller!" Mediaite has video here...
>> Question for Fox: At what point does someone determine Dobbs' rhetoric has crossed the line? Also, what on earth does any of Dobbs' commentary have to do with business?
More bad news for MoviePass
Jill Disis emails: Life just gets worse and worse for MoviePass, the popular movie subscription service. On Monday, the stock price of its parent company fell back below $1, putting it in danger again of being delisted from the Nasdaq stock exchange. This follows a weekend during which more users reported problems, such as an inability to purchase any tickets for the new "Mission: Impossible" movie.
Read Disis' full story here...
For the record, part three
-- Dick Stevenson is returning to NYT's Washington bureau as enterprise editor "after an extended European tour and a stop in New York..." (NYT)
-- Emily Littleton has been promoted to VP of corporate comms at NPR... (NPR)
-- Perry Simon has been named programming chief of PBS... (Deadline)
-- Nick Sallon has been named head of US news at Twitter, and TJ Adeshola has been named head of US sports... (Variety)
-- Marc Short is now a CNN political commentator... (Twitter)
"Guardians of the Galaxy" cast wants James Gunn reinstated as director
The "Guardians of the Galaxy" cast released a statement on Monday in support of ousted-director James Gunn. Chris Pratt, Zoe Saldana, Bradley Cooper, Vin Diesel, and others signed on to an open-letter saying they were "shocked" by Gunn's "abrupt firing." Some of the cast members want him back, including Pratt. It's going to be interesting to see how Disney responds... CNN's Sandra Gonzalez has the full story here...
The entertainment desk
By Lisa Respers France:
-- Demi Lovato's backup dancer is asking for an end to "negative" speculation. Dani Vitale, who is both a friend and a backup dancer for Lovato, has been a target from fans who accused her of being a "bad influence" on the singer...
-- Mark Hamill paid touching tribute to Carrie Fisher ahead of final "Star Wars" appearance...
-- Rapper Kendrick Lamar won raves for his acting debut Sunday night on "Power..."
"Trayvon Martin" leads wave of racial-justice docs
Brian Lowry emails: "Rest in Power: The Trayvon Martin Story" — a six-part series devoted to the case — kicked off Monday night on Paramount Network and sister BET, leading a wave of documentary programming dealing with race and the justice system, including "Whose Streets?," which also made its TV debut Monday night on PBS. Read Lowry's full story here...