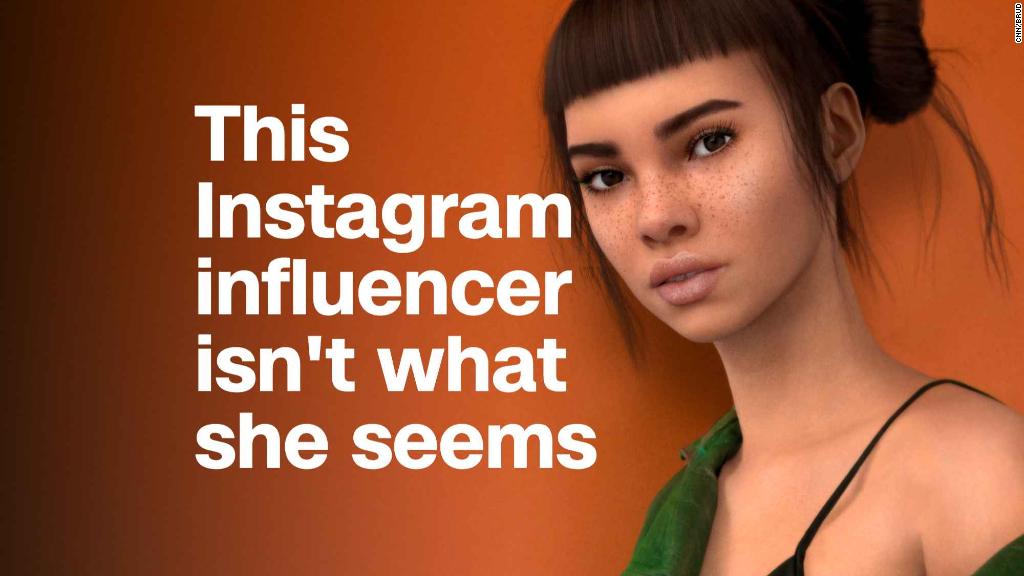 Brenn's first Instagram post shows her staring into the camera with light eyes that look just a bit too far apart. Her dark skin glows, her pursed lips glisten, and she wears her short, curly hair tousled just so.
Thumb through her feed and you'll see her modeling a strappy black bikini. She's got a pensive black and white portrait, too. It's all perfectly lit and expertly edited.
A casual glance might leave you thinking Brenn is just another model promoting herself on Instagram. But look more closely, especially at the eyes, and you'll see her secret: Brenn is the latest computer-generated creation of fashion photographer Cameron-James Wilson.
Wilson created a viral sensation earlier this year with Shudu, who is known as the world's first digital supermodel. She looks so realistic that brands like T-shirt company Soulsky asked her to promote their products before Wilson had made it clear Shudu is just pixels on a screen. That hasn't stopped his creation from amassing more than 130,000 Instagram followers.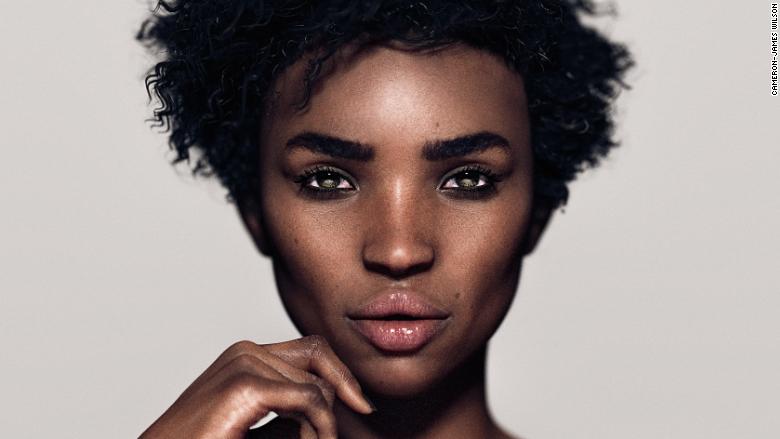 Brenn and Shudu are among a growing number of computer-generated models beginning to rival some of their real-world counterparts in popularity. Lil Miquela, created by the Los Angeles startup Brud, has more than 1 million Instagram followers -- on par with real-world models like Devon Windsor and Belle Lucia. And so it was perhaps inevitable that Wilson would launch an agency dedicated to representing his digital creations. He calls it The Diigitals.
Related: Instagram star isn't what she seems. But brands are buying in
Wilson is following the British agency Irmaz Models into the space. The company, which launched in April, creates bespoke computer-generated models. "Brands can specify the look they're exactly after, down to the race, gender and hairstyle," said Philip Jay, the former Playboy photographer who leads Irmaz Models alongside Irma Zucker.
The agents "representing" these models say their work creates new opportunities for branding and advertising while giving clients greater control over their images. And they never have to worry about a popular model missing work, being unavailable, copping an attitude, or getting older.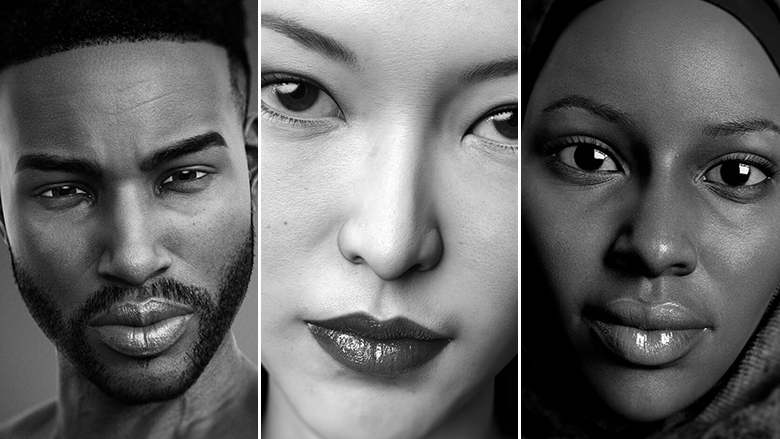 Looking beyond marketing, Wilson sees fashion houses that design clothing using 3D modeling being particularly interested in creations like Brenn. "The best way to showcase that would be on a 3D model," Wilson said.
Real-world models exist in three dimensions, of course, raising the possibility that their pixelated peers could put them out of work. Jay concedes that's a possibility, but says it's nothing new. "There's always a new model on the block," he says.
Wilson is less worried because he plans to work only with companies "pushing forward with new technologies" in which his models make sense. He mentions VR as a possibility. And he always asks himself the same question when evaluating potential clients: "Is there a conversation that they want to spark about technology, fashion and the future?"
Both men say they plan to create a diverse collection of models. "The modeling world is generally dominated by white females unfortunately, but we might sort of change that a little bit," Jay said. Shudu and Brenn are black, and Brenn is a plus-size model. Wilson even created a pointy-eared, long-necked alien named Galaxia. Irmaz has an alien, too, and both agencies feature male models as well. "It's about people of all shapes, sizes, and ethnicities," Wilson says.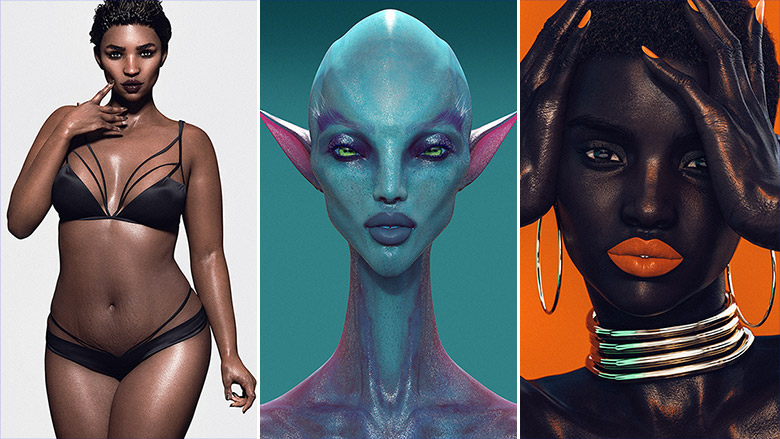 Related: Snapchat is fighting Instagram for celebrity users
Renee Engeln, a Northwestern University professor and psychologist who studies body image, notes that real women of all shapes, sizes, and ethnicities already exist. And she's troubled by the question of what allowing brands to create their "perfect" model will do to body image and self-esteem, particularly among women.
"There is no world in which this is good for women's health," she said. "To know that women are going to be comparing themselves to women who ... are literally inhuman strikes me as some kind of joke that isn't very funny."
But Bill Wackermann, the CEO of Wilhelmina Models, considers digital models a novelty at best. Consumers, he said, want a "personal connection through real eyes, a real expression."
Stare into Brenn's eyes and you begin to see why he's not worried. "These are marketing ploys that get attention and generate interest," he said. "It's a fickle business which moves on to something else really quickly." So even Brenn might soon find herself pushed aside by the next new model on the block.