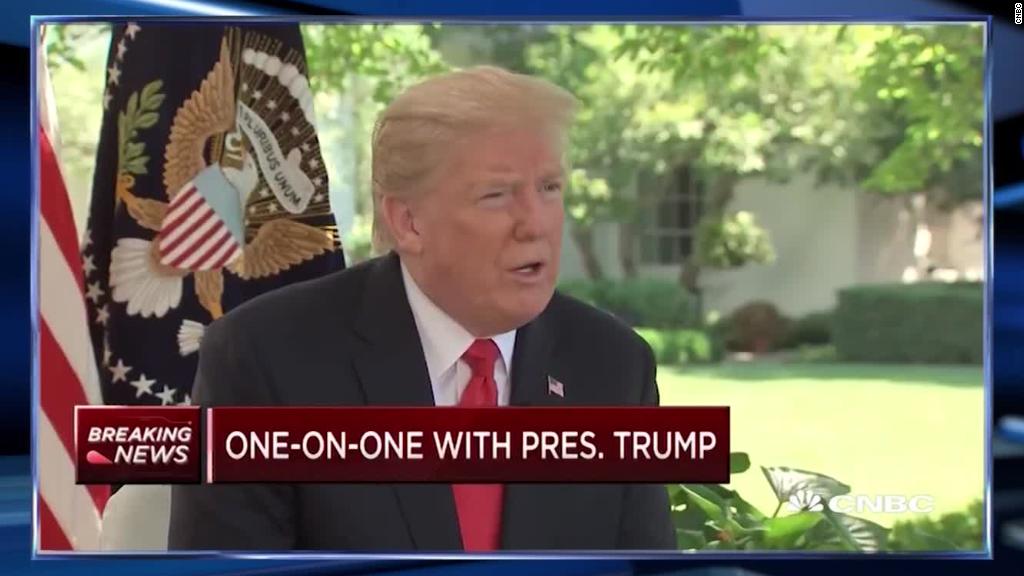 Gold is supposed to be a haven, a place for investors to turn during tumultuous times.
But in the middle of a trade war, gold has fallen into a correction, down more than 10% from its high for the year.
Why has the price fallen lately? Simply put, it's the strong US dollar.
Expectations for more interest rate hikes by the Federal Reserve have helped lift the value of the currency.
A stronger dollar often is a bad thing for gold because it makes the metal more expensive for international investors.
"The yellow metal has clearly struggled to register any meaningful recovery in recent weeks, despite global trade tensions creating uncertainty," said Lukman Otunuga, research analyst at brokerage firm FXTM, in a report to clients.
The Fed is not expected to raise interest rates at its policy meeting this week. But investors will be eying the statement from the central bank closely, especially after President Donald Trump criticized the Fed's rate-hiking policies.
Naeem Aslam, chief market analyst with Think Markets UK, said in a report that if the Fed continues to show confidence in the economy, the market would take that as a sign that two more rate increases are likely this year.
Related: Trump rips Fed for raising interest rates
That's more bad news for gold, and average investors, many of whom have bet on gold through popular exchange-traded funds, could get hurt.
The iShares Gold Trust (IAU) and SPDR Gold Shares ETF (GLD), which both mirror the price of gold, are down more than 6% this year and near their 52-week lows.
The VanEck Vectors Gold Miners ETF (GDX), which owns big miners like Newmont (NEM) and Barrick Gold (ABX), has tumbled nearly 10% this year.
John Kosar, chief market strategist with Asbury Research, doesn't see an end in sight for the decline in gold prices.
He wrote in a recent report that gold prices could keep falling for the rest of the year.
He noted that investors should resist the urge to buy gold "just in case" of more "geopolitical strife," which he conceded "is about as acute as it has been in a long time."
Kosar warns that the drops in the gold ETFs over the past few weeks are a warning sign that investors are growing increasingly wary, unconvinced that the price will rebound any time soon.
Gold is usually considered a classic "fear" trade — something investors flock to when they are running for the hills. But despite all the market volatility — particularly plunging tech stocks — investors still seem fairly confident in the market.
CNNMoney's own Fear & Greed Index, which looks at seven measures of market sentiment, is showing signs of Greed.
That doesn't bode well for gold.