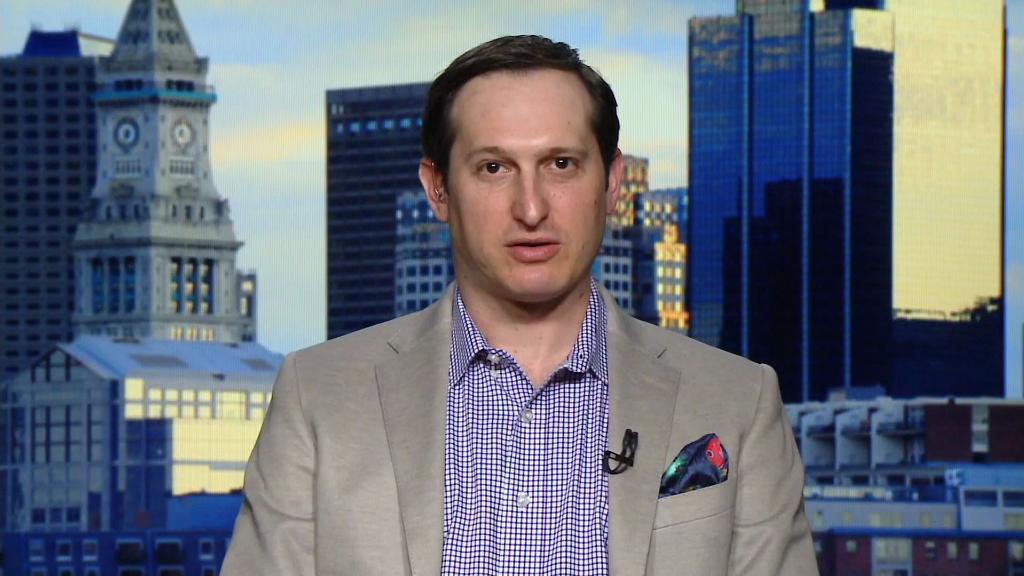 The NBA is going all in on sports gambling.
It just became the first American pro league to announce a deal with a casino and sports book operator. MGM Resorts International will be the league's official gaming partner.
Sports betting is still illegal in most of the country. But in May, the Supreme Court opened the way for states other than Nevada to legalize it for the first time. That helped prompt the NBA-MGM partnership.
The arrangement will allow MGM to use official NBA data feeds in its sports betting operations, along with the NBA and WNBA logos. The value of the deal was not disclosed.
MGM (MGM) CEO Jim Murren said the partnership would "revolutionize sports betting in the United States." He said the NBA data and logos will give bettors more confidence in the integrity of the wagering.
"I know the value of data. To have the official NBA data for bettors around the world is very valuable," Murren said.
Related: When can I legally bet on sports?
The NBA and its commissioner, Adam Silver, have been outspoken in their support of legalized sports gambling. Other sports, especially the NFL, have fought its expansion. Silver went on the record in favor of legalization four years ago.
"As the landscape for sports betting in the US continues to evolve at a rapid pace, MGM Resorts is a proven gaming leader for us to work with on this groundbreaking partnership," Silver said.
Related: Delaware is first state to allow sports betting after Supreme Court decision
MGM already had business arrangements with the NBA. It has sponsored the last two years of the NBA Summer League, and it owns the WNBA's Las Vegas Aces, who play at MGM Resorts' Mandalay Bay Events Center.
MGM Resorts will be promoted across the NBA's digital assets, including NBA TV, NBA.com, the NBA app and NBA social media platforms. MGM Resorts will promote the NBA across its sports betting platforms.
Related: States can legalize sports betting. That's good news for casinos
The partnership is not exclusive, so other casino operators can still negotiate for the same data and logo rights. MGM's advantage is the designation of official gaming partner. Its deal could also help set the price that competitors will have to pay.
"Jim well understood we'll be in the business of licensing our intellectual property and real time data to other casinos as well," Silver said. "He actually should be rooting for his competitors to do deals or else he could be at a competitive disadvantage due to a higher price structure."