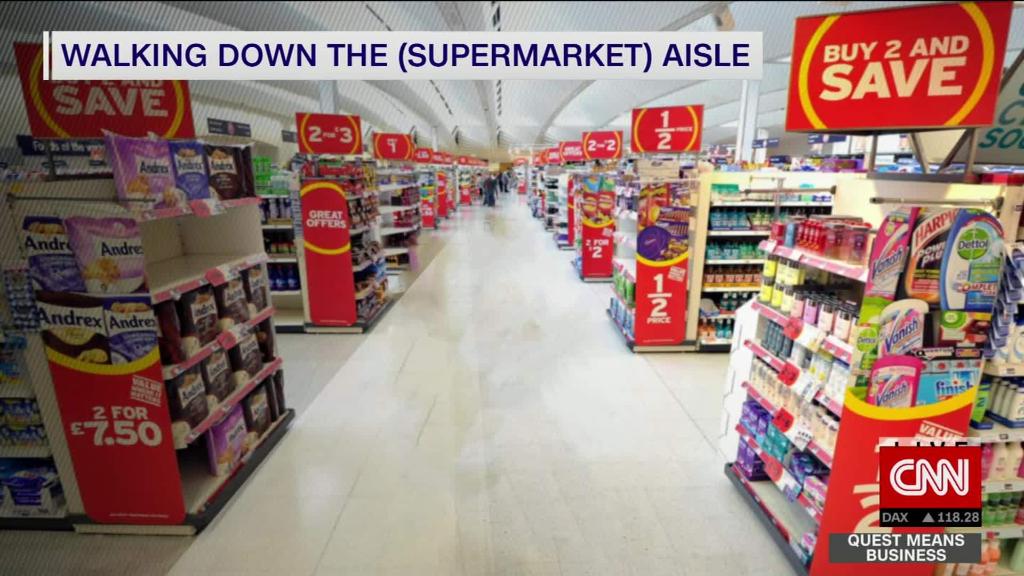 Watch out, Amazon and Walmart. Kroger is making a big move in the online grocery fight.
America's largest grocery chain launched "Kroger Ship," a direct home delivery service, in four cities on Wednesday: Cincinnati, Houston, Louisville, and Nashville. It will expand to new markets in the coming months.
Kroger (KR) already offers delivery from 1,200 of its stores through third-parties like Instacart and curbside pickup at 1,250. Both are valuable tools to help Kroger offer current and potential customers convenience and keep pace with rivals.
Related: Kroger's online sales up 66%. Amazon and Walmart have a real competitor
But Ship new will give the company a new weapon as more shoppers order groceries online and legacy brick-and-mortar retailers Walmart and Target build up their digital capabilities to compete with Amazon (AMZN). Amazon's Whole Foods acquisition last year blurred the lines between online and offline food retail.
"Kroger has now returned the favor," said Bill Bishop, the co-founder of grocery retail consulting firm Brick Meets Click.
Related: How Whole Foods will help Amazon rule the world
"This move expands Kroger's online market potential since it gives Kroger a way to serve customers who don't have convenient access to their stores," he added.
Kroger's delivery website went live on Wednesday, and shoppers can pick from more than 50,000 grocery, household, beauty, and pet food choices.
The company is focusing on its private label collection with Ship by offering more than 4,500 of its own brands.
These sales are valuable for Kroger since they come with higher profit margins, helping offset expensive online shipping costs. For example, Kroger is offering Bromley's for Men, a new shave line the company introduced last week.
Related: Kroger's automation deal sends Ocado shares up 50%
Kroger is offering free shipping on purchases above $35, but orders below will come with a $4.99 delivery fee. During the launch phase, the company is offering shoppers free shipping and 15% off their orders using a promo code.
Ship also features an order-and-save subscription, which Kroger believes can help convince customers to make repeat purchases.
Online purchases will be fulfilled directly from Kroger's two current fulfillment centers and a third one opening in the fall. The company is working with FedEx (FDX) and the Postal Service to ship orders, which can be delivered as soon as the next day.