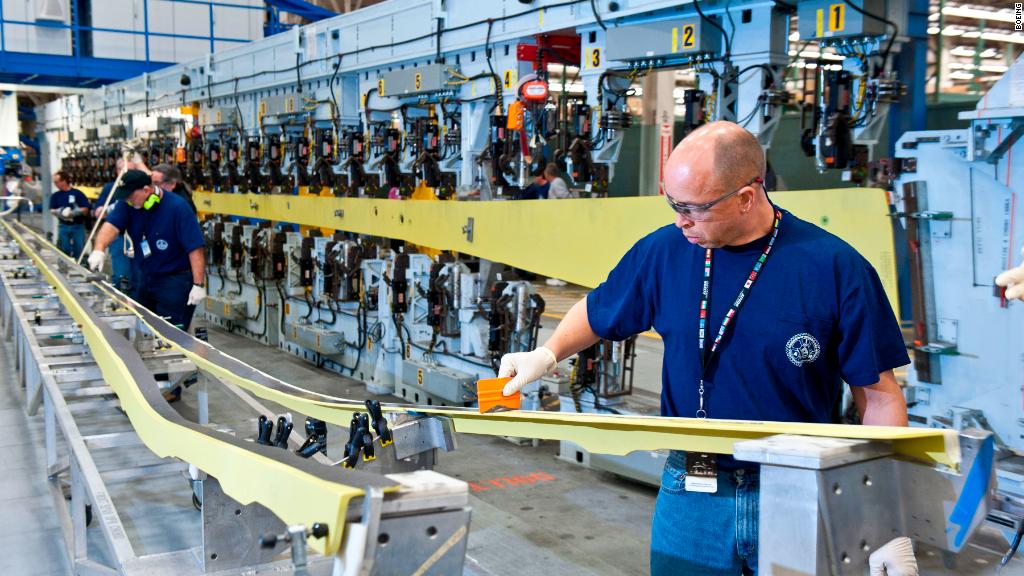 The Federal Reserve is holding interest rates steady, for now.
The unanimous statement by policy makers under Fed Chairman Jerome Powell came at end of a two-day meeting in Washington.
The decision had been expected, and the Fed indicated little deviation from its current plans to raise rates at least two more times this year, citing a solid economy with fewer Americans out of work. It has also penciled in three more rate hikes in 2019 in an effort to keep the economy from overheating.
"Job gains have been strong, on average, in recent months, and the unemployment rate has stayed low," according to the Federal Open Market Committee's statement. "Household spending and business fixed investment have grown strongly," it said.
The federal funds rate, which helps determine rates for mortgages, credit cards and other borrowing, remained at a range of 1.75% to 2%.
Related: US economy roars into high gear
The signal to stay on course comes amid public criticism by President Donald Trump of the Fed's decision to raise interest rates and escalating trade tensions between the United States and China.
The world's two largest trading partners are at an impasse in the trade spat, with both sides threatening new tariffs. Powell has said the trade tensions lend "considerable uncertainty" to the central bank's calculus.
"There's no precedent for these broad trade discussions," Powell told senators last month at a hearing. "It's hard to know how this is going to turn out."
The Fed chief has said lower tariffs could be a good thing for the US economy, while also noting that higher tariffs would not only "be bad for our economy" but others', too."
Related: JPMorgan CEO: US economy is 'strong and it's getting stronger'
The US economy is on solid ground. The unemployment rate is historically low, wage growth is starting to pick up and inflation is finally at the level the Fed considers healthy for the economy. The Fed has raised its key interest rate twice this year, most recently in June.
Policy makers kept to their overall forecast of the economy by once again saying, risks appear "roughly balanced." Central bankers will offer a more detailed economic forecast when they meet in September.
Powell in July offered a strong endorsement of the Fed's plan to keep raising rates this year. Investors have clung to two words uttered by the Fed Chair -- "for now" -- as a signal central bankers could pivot should the economic outlook become shaky.
Wall Street analysts anticipated this month's committee's statement wouldn't be dramatically different. Investors often search for hints to predict future plans by policy makers.
"There's not going to be a dramatic change in the statement because they don't want to commit themselves to accelerating the pace of rate increases, but they want to prepare markets for the possibility [of an additional rate hike]," said James Kahn, a former vice president of the Federal Reserve Bank of New York and economics professor at Yeshiva University.