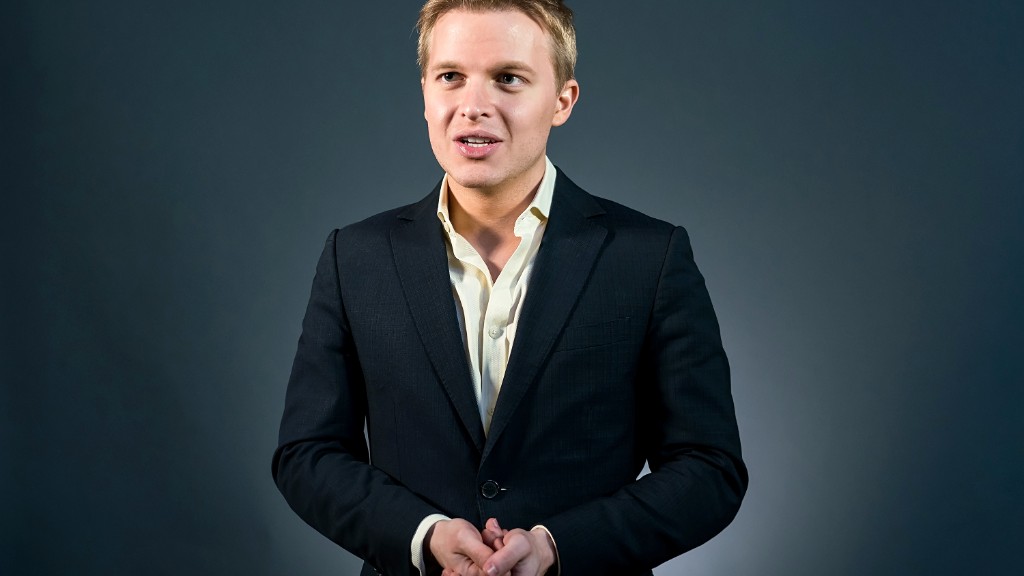 The CBS board of directors met again on Wednesday and agreed to hire two law firms "to conduct a full investigation of the allegations in recent press reports about Chairman and CEO Leslie Moonves, CBS News and cultural issues at all levels of CBS."
Translation: This is going to take awhile.
The board said a special committee will "help facilitate the investigation," and "Moonves will have no role in the investigation." The law firms are Covington & Burling and Debevoise & Plimpton.
Moonves remains CEO, but note this language in the press release: "The Board took no further action at this meeting pending discussion with counsel as to appropriate next steps. The Board noted that it takes these allegations seriously and is committed to acting in the best interest of the Company and all of its shareholders, and is confident that the employees of CBS will continue to perform at a high level as this process unfolds."
What will Moonves say?
Before the board announcement, Fox's Charlie Gasparino wrote: "CBS executives and employees remain on edge as their CEO, Les Moonves, prepares for one of the most important days during his long, and mostly illustrious career: Thursday's earnings conference call with Wall Street analysts..."
The call is at 4:30pm ET. Moonves WILL speak on the call. Per Dylan Byers, he is "prepared to address questions regarding the recent allegations of sexual misconduct, as well as the ongoing legal battle with Shari Redstone over the future of the company, a source with knowledge of the matter says..."
What about "60 Minutes?"
Ronan Farrow's bombshell story about alleged harassment at CBS came out while "60 Minutes" staffers were enjoying their annual summer break. But now the vacation is over... The staffers are starting to come back to work... And they are wondering who's in charge.
"60" executive producer Jeff Fager firmly denied the allegations that he made unwanted advances and enabled harassment by others in positions of power at the newsmag. But the accusations of misconduct came as no surprise to "60 Minutes" vets, who had long suspected that stories might be coming. Now CBS staffers are wondering if Fager will be replaced.
Here are the key details from my new story:
-- Multiple staffers told me that they don't see how Fager can remain in the job. The speculation ramped up on Wednesday when some, though not all, "60" staffers returned to work.
-- In response to Q's, Fager told me, "I am handling everything and today was our first day back but I'm not in the office until Monday."
-- The law firm Proskauer Rose is conducting a review for CBS News. The Fager allegations are part of the review. It's possible that Fager will be sidelined until the law firm's work is complete, a source familiar with the matter said, but no decision has been shared with staffers yet.
Sign up for Reliable Sources, Stelter's indispensable read on the media and journalism
Intel from sources...
Fager has both supporters and detractors within CBS News. One thing I picked up from sources: There's a lot of uncertainty about who would replace him at the helm of the program. AND the situation is exceedingly delicate because Moonves' future at CBS is also up in the air. In a way, the fates of Moonves and Fager are intertwined. Because both men have been publicly accused of wrongdoing, several sources suggested it would be strange to see action taken against one, but not the other...
More CBS updates
-- On Wednesday came word that USC's Annenberg School will drop Moonves' name from its media center while the CBS investigation is underway... Plus, he was suspended from the USC School of Cinematic Arts Board of Councilors... and he recused himself from the Commission on Eliminating Sexual Harassment and Advancing Equality in the Workplace...
-- Shares in CBS had a relatively calm day... The stock closed down 0.23% on Wednesday...
-- Read Kim Masters' latest for the mood in Hollywood.