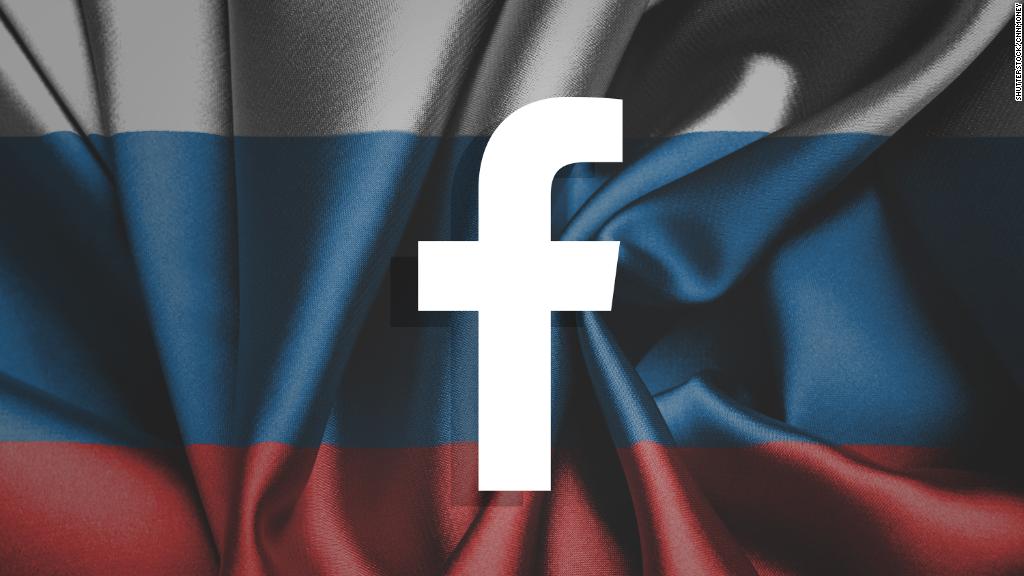 The apparent lack of coordination between Facebook and Twitter regarding the threat posed by Russia will come under scrutiny when Facebook COO Sheryl Sandberg and Twitter CEO Jack Dorsey appear before the Senate Intelligence Committee next month, a congressional source with knowledge of the situation told CNN. 
After its stock plunged last week, Facebook earned some much-needed positive publicly on Tuesday when it announced it had detected and removed a network of suspicious accounts from its platform that were organizing political events across the United States.
However, sometime after Facebook's announcement, Twitter reached out to lawmakers on the Senate Intelligence Committee questioning why it had taken Facebook so long to remove the accounts, the source said.
The source said that lawmakers investigating the malicious use of social media platforms by Russian trolls had seen some improved coordination between the companies over the past 12 months, but that this week has been a cause for concern, and that coordination or the lack thereof would now be an area lawmakers would be looking into. 
Related: Facebook takes down suspected Russian network of pages
Twitter told lawmakers that it had weeks ago detected and identified accounts on its platform that correspond with some of the accounts that Facebook only removed from its platform on Tuesday.
The list of the accounts Twitter removed that was released publicly by the House Intelligence Committee in June included the accounts @blackelevation and @warriors_aztlan. 
Facebook announced Tuesday that it had taken down accounts named "Black Elevation" and "Aztlan Warriors."
A source familiar with Facebook's investigation told CNN that the company had used some of the data released by Twitter along with information it had acquired from ongoing cooperation with law enforcement officials as well as Facebook's own internal data. 
The source said Facebook would be sharing technical details about the accounts, including email addresses and IP addresses, with other social media networks to help them identify corresponding accounts. 
It does not appear that Twitter has shared that type of technical information with Facebook. 
Twitter and Facebook had no comment on the apparent lack of coordination between the two companies and the question of whether Twitter was sharing technical information.
Google did not respond to a request for comment on whether it had identified any corresponding accounts on its platforms as a result of Facebook's public disclosures this week. 
Facebook hosted a meeting in May with the FBI, Department of Homeland Security and other tech companies in an effort to improve coordination. The objective, according to a source at the meeting, was to get federal authorities to share information that could help tech companies combat coming threats."