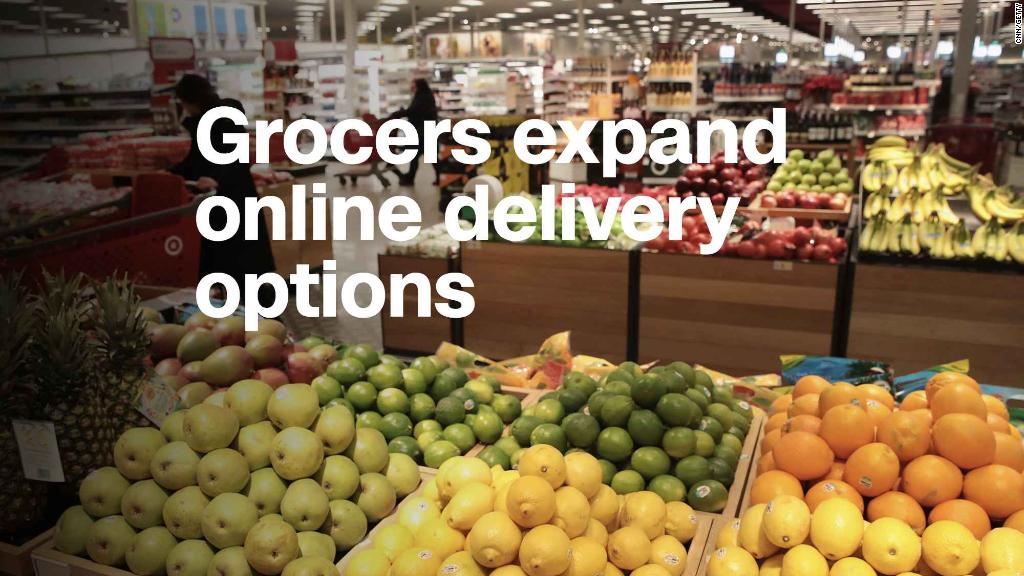 Macaroni and cheese for everyone! And pass the ketchup while you're at it.
Kraft Heinz reported strong earnings and sales Friday morning, results that topped Wall Street's forecasts. Yet investors are still wondering if Kraft Heinz is going to make a big acquisition sometime soon.
Shares of Kraft Heinz (KHC) surged 9% Friday. But the stock, like most other food companies, has struggled as of late. Shares are still down nearly 20% this year, despite Friday's pop.
Kraft Heinz and other food companies have faced pressure from Amazon (AMZN), Walmart (WMT), Costco (COST) and Kroge (KR)r and lower prices.
This also comes at a time where the prices of many commodities that food companies use are rising -- both agricultural products as well as things like aluminum and pulp for packaging.
Transportation costs have been an issue too. That's partly because of a labor shortage in the United States and a trucker strike in Brazil. And higher oil prices have raised shipping expenses as well.
That's why more consolidation in the food industry is on everyone's mind. Campbell Soup (CPB) has been the subject of various takeover rumors.
The New York Post first said in late June that Kraft Heinz and cereal maker General Mills (GIS) had potential interest in Campbell Soup.
Related: Why Campbell Soup might go up for sale
And the New York Post followed that up late Thursday with a report saying that Kraft Heinz was taking a "preliminary look" at buying Campbell Soup. Shares of Campbell Soup rose 4% Friday.
Spokesmen for both Kraft Heinz and Campbell Soup told CNNMoney they had no comment on that report. But CNBC also reported Friday that Kraft Heinz had taken a look at buying Birds Eye maker Pinnacle Foods (PF) last year but decided to pass.
Pinnacle disclosed in a regulatory filing with the SEC that another firm -- referred to as Company A -- had brief talks with Pinnacle about a merger. But Company A -- which CNBC said was Kraft Heinz -- thought Pinncale was too expensive.
The Kraft Heinz spokesman did not have a comment about the Pinnacle speculation either. But Pinnacle was recently bought by ConAgra (CAG) for nearly $11 billion.
So is Kraft Heinz looking to do a deal? It seems likely. For one, the Warren Buffett-backed company tried to buy European food and consumer products conglomerate Unilever (UL) last year. But Unilever (UN) wasn't interested in a merger.
Buffett's Berkshire Hathaway and private equity firm 3G have a more than 50% stake in Kraft Heinz. Bernardo Hees, a 3G partner, is now the CEO of Kraft Heinz. And Hees made it no secret Friday that Kraft Heinz is still itching to buy something.
"The food industry is an industry that has not consolidated with the same speed as other industries," Hees told analysts during the Kraft Heinz earnings call.
Hees added that there "will be more consolidation in the industry" and that Kraft Heinz has not been shy about saying that Kraft Heinz will "want to be a force behind that when the process happens."
So Kraft Heinz may or may not have interest in buying Campbell Soup. But it seems pretty clear that Kraft Heinz wants to add another maker of some supermarket staples to its corporate pantry.