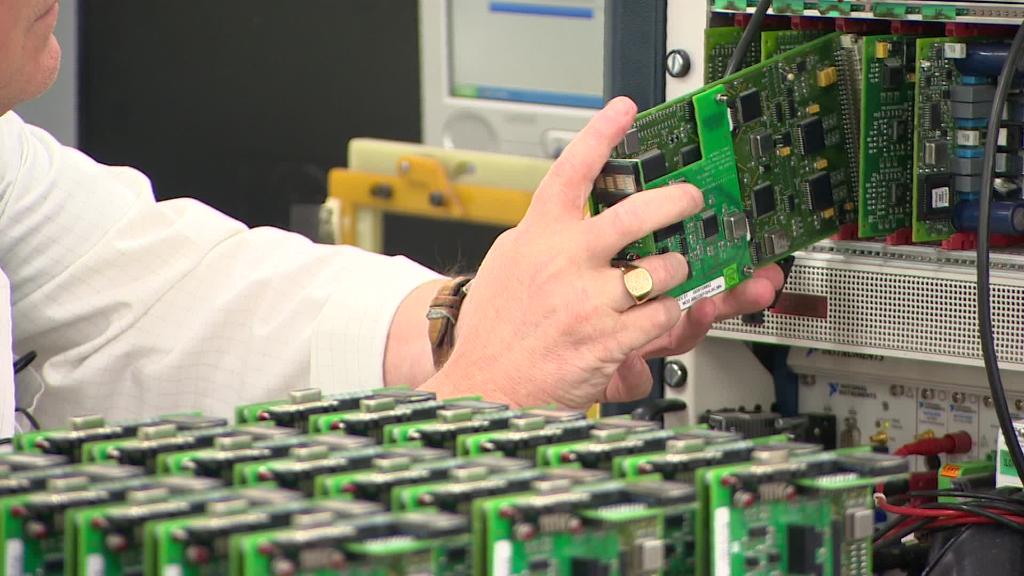 China has announced plans to put tariffs of up to 25% on US products worth $60 billion, the latest salvo in an escalating trade war.
The Chinese government said Friday that it would impose duties of 25%, 20%, 10% and 5% on the products if the Trump administration follows through on threats to tax $200 billion of Chinese goods.
"In violation of the bilateral consensus reached after multiple rounds of negotiations, the United States has again unilaterally escalated trade frictions," the Chinese State Council Tariff Commission said in its statement on Friday.
China listed 5,207 US products that it would target in an effort to "safeguard its own legitimate interests."
Products in line for tariffs include meat, coffee, nuts, alcoholic drinks, minerals, chemicals, leather products, wood products, machinery, furniture and auto parts.
Related: The making of a global trade war
Sarah Sanders, the White House press secretary, said in a statement that "instead of retaliating, China should address the longstanding concerns about its unfair trading practices."
The United States and China trade goods and services worth about $650 billion each year, the largest trading relationship in the world between two countries.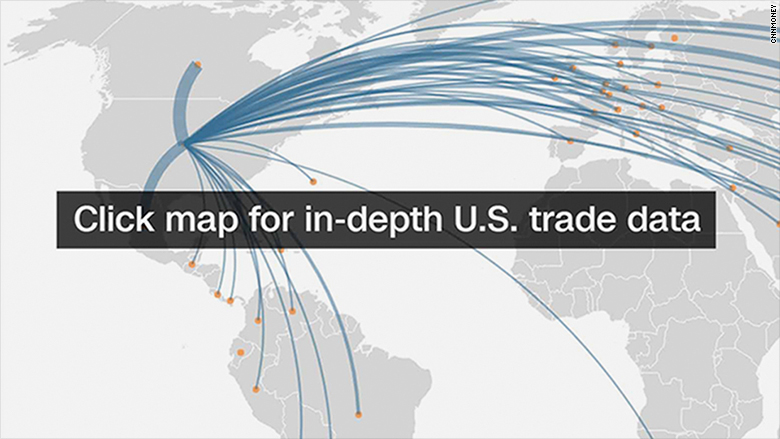 But China exports far more to the United States than the other way round, making it more challenging for the country to hit back against US tariffs.
These new tariffs would affect about 38% of all American exports to China, which are worth about $170 billion in total.
Related: A brief history of the US-China trade war
Trade tensions between the United States and China have been on the rise since April 2017, when President Donald Trump directed the US Commerce Department to investigate whether imports of steel and aluminum from China and other countries threatened national security.
The investigation resulted in tariffs on steel and aluminum products from China and many other countries in March. Beijing responded with equal measures.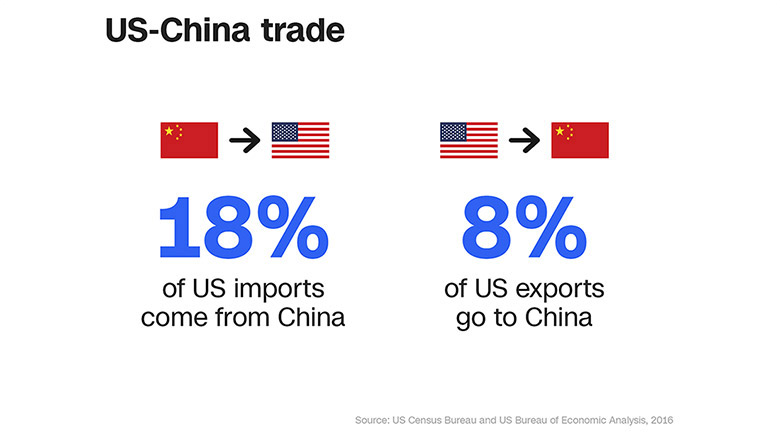 Then, in July, the United States imposed tariffs on $34 billion of Chinese goods to pressure the country into abandoning what the Trump administration describes as unfair practices such as stealing intellectual property. Beijing again responded with penalties of an equal scale, targeting American products such as motorcycles and communications satellites.
The most recent threat from the Trump administration came this week, when it warned that it could impose steeper tariffs than originally planned on another batch of imports from China.
The White House had previously asked the Office of the United States Trade Representative about the possibility of imposing a 10% tariff on $200 billion worth of Chinese goods. Under the new plan, tariffs of 25% would be applied.
Protectionist moves by the United States have drawn a response from other trading major partners. Canada, Mexico and the European Union have responded to US taxes on steel and aluminum with retaliatory tariffs.
-- Kaitlan Collins contributed reporting.