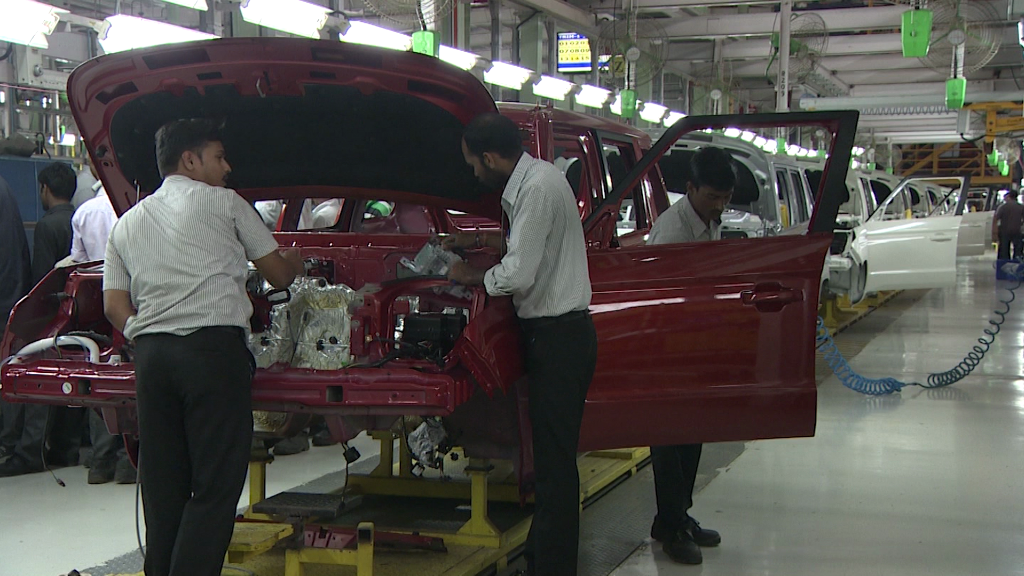 India is holding off on its plan to impose new tariffs on the United States.
The tariffs on US exports worth more than $200 million were due to take effect on August 4 but will be delayed by six weeks, India's Ministry of Finance said in a notification dated Friday.
The tariffs are now set to come into force on September 18. This is the second time they have been postponed.
In a complaint to the World Trade Organization in May, India said it intended to impose duties on the United States on June 21. The list of targets was later expanded to include 30 products worth around $241 million.
India says its tariffs are in response to the United States' tariffs on steel and aluminum imports, which were imposed by the Trump administration in March.
It had originally included large American motorcycles, such as those made by Harley-Davidson (HOG), in its retaliation but dropped them from the list of products in late June. President Donald Trump has repeatedly slammed India for its high tariffs on motorbikes, even though it's not clear Harley actually pays those tariffs.
Related: India spares Harley-Davidson as it hits back at US tariffs
And India is one of several countries that President Trump has repeatedly criticized for its high trade surplus with the United States.
The United States sold goods worth around $42 billion to India in 2016, according to US government data. India exported goods worth $72 billion to the United States.
"The increased trade tensions are having an impact on all economies, including India," said Anubhuti Sahay, a Mumbai-based economist at Standard Chartered.
While India's proposed tariffs are small compared to the tens of billions of dollars in tariffs that the United States and China have hit each other with, the growing tensions could start to turn investors away from its booming economy.
"Lack of certainty on how these trade policies will finally pan out ... is keeping investment or commitment to invest on the back foot," she added.
Trade officials from both countries have held talks in recent months to try and resolve their differences. Another round of bilateral talks is scheduled to take place next month, with the US State Department announcing in July that Secretary of State Mike Pompeo and Defense Secretary James Mattis will travel to New Delhi on September 6.