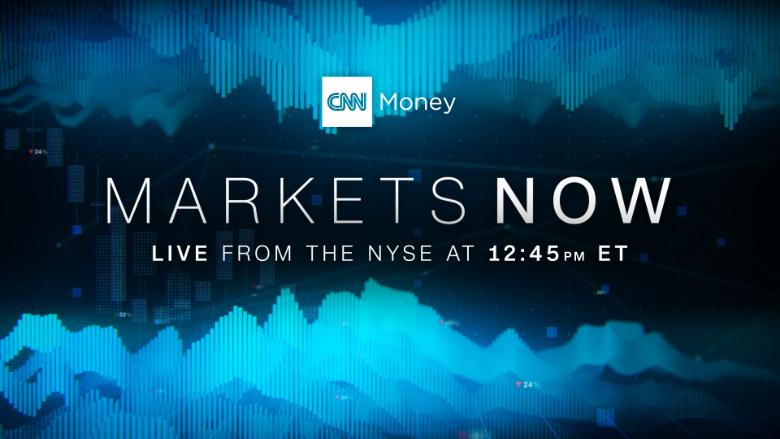 MoviePass CEO Mitch Lowe will join CNN's Chief Business Correspondent Christine Romans on "Markets Now" on Wednesday for a live interview. He'll have a lot to talk about.
The struggling company has been rapidly changing its business model in an effort to keep investors from selling off stock. So far, it hasn't had much luck.
On Monday, the company announced that it will limit customers to three movies per month — down from one per day. It also walked back its decision to raise prices from $9.99 to $14.99 per month, among other moves to burn less cash.
The efforts helped boost shares of parent company Helios and Matheson (HMNY) slightly, but the stock has plunged this year, from $39 last October to just 8 cents last month. The company approved a reverse split — a cosmetic change that boosted the stock 250-fold, back up to $21. Since then it's fallen all the way back to 7 cents.
Related: Watch 'Markets Now' here every Wednesday at 12:45 p.m. ET
Romans will also be joined by Jeremy Schwartz, WisdomTree's director of research. Schwartz will discuss the best strategies for investors today and explain why small-cap stocks may be the way to go.
CNNMoney's "Markets Now" streams live from the New York Stock Exchange every Wednesday at 12:45 p.m. ET. Hosted by CNNMoney editor-at-large Richard Quest and others, the 15-minute program features incisive commentary from experts.
You can watch "Markets Now" at CNNMoney.com/MarketsNow from your desk or on your phone or tablet. If you can't catch the show live, check out highlights online and through the Markets Now newsletter, delivered to your inbox every afternoon.
— CNN's Jill Disis contributed to this report.