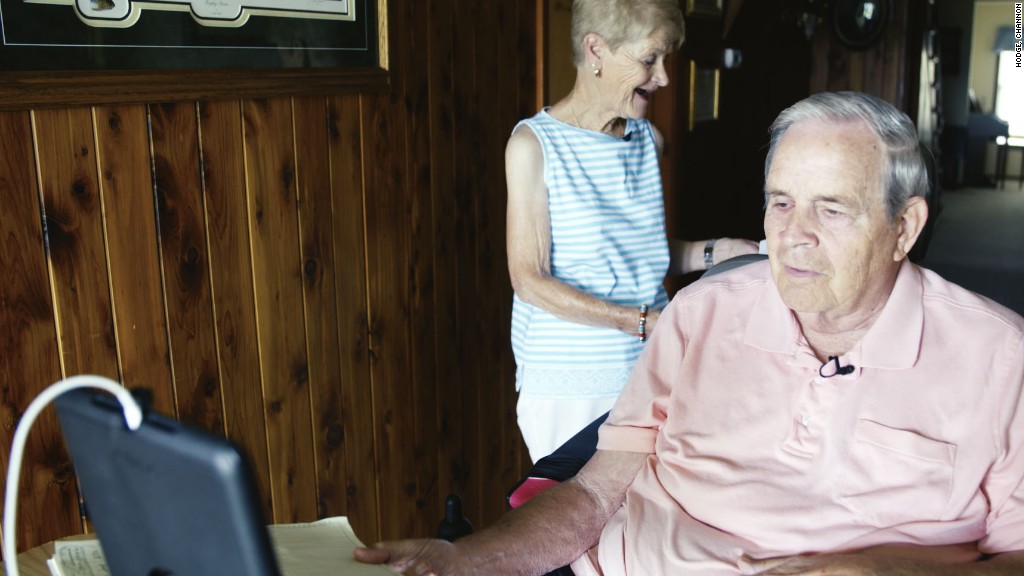 Employers are getting more involved in their workers' health care in order to keep costs under control.
A growing number of companies are contracting directly with hospitals and providers to take care of their employees, according to an annual survey released Tuesday by the National Business Group on Health, an industry organization focused on large companies. Some 11% said they will do this in 2019, up from 3% this year.
General Motors (GM) and Henry Ford Health System in Detroit announced such a contract on Monday. The six-hospital system will provide access to more than 3,000 primary care and specialty doctors, as well as hospital, emergency room and pharmacy services, through GM's new "ConnectedCare" plan option.
Nearly 24,000 salaried workers in Southeast Michigan and their families will be able to choose this policy, which will start next year. The agreement also provides wellness exams, chronic care monitoring and preventative screenings, as well as prompt appointments with providers and virtual visit options.
"GM's upcoming ConnectedCare option comes from our ongoing quest to improve employee health, while also seeking to offset rising health care costs for both the employee and the company," said Sheila Savageau, US healthcare leader at GM.
Related: Carl Icahn: Cigna's merger with Express Scripts rivals 'worst in corporate history'
Also becoming more popular are direct contracts between companies and providers to handle certain pricey conditions, such as cancer, cardiovascular disease, fertility treatments and orthopedic needs. Some 18% of companies said they are negotiating these deals for 2019, up from 12% this year, according to the survey.
Employers are also providing more virtual care options for their workers, with half saying this is their top health care initiative for 2019. Telemedicine is only one component of this effort. Virtual care also encompasses apps that provide digital coaching, chronic condition management and remote monitoring. Some companies are also providing access to virtual physical therapy and psychological care.
These changes come as health care costs continue to rise. Employers project the total price tag for providing medical and pharmacy benefits next year will rise 5% for the sixth consecutive year to an average of $14,800. Companies cover roughly 70% of that cost.
Related: The $54 million hospital without any beds
Companies are also realizing they can't keep pushing the burden onto their workers in the form of higher deductibles and out-of-pocket costs. In fact, for the first time in four years, the number of firms offering high-deductible health plans as the only choice is dropping, slipping to 30% for 2019, down from 39% this year.
"No longer able to rely on traditional cost sharing techniques to manage costs, a growing number of employers are taking an activist role in shaking up how care is delivered and paid for," said Brain Marcotte, CEO of the National Business Group on Health.