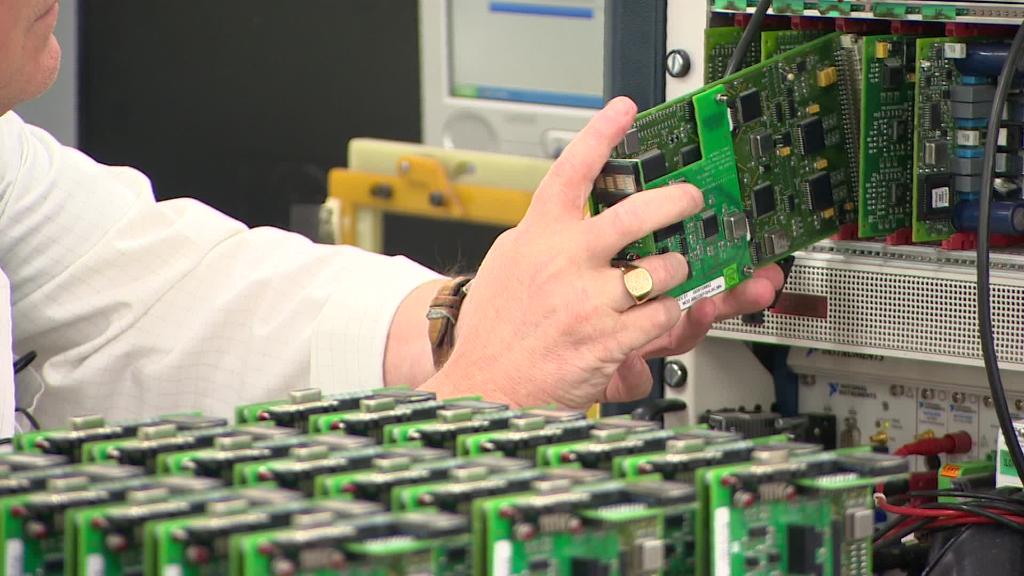 A South Carolina company plans to lay off almost all its workers — 126 people — because of the Trump administration's tariffs.
Element Electronics, which assembles televisions, notified the state of the expected job cuts earlier this week. The company also plans to close its plant in the town of Winnsboro.
The company said the layoffs and plant closure were a direct result of US tariffs on goods imported from China, including important parts that Element uses to put together TVs.
The layoffs will begin in October. By the end of the year, a skeleton crew of eight people will be left, the company said.
Element said on Twitter that it is working to have the parts removed from the tariff list, and hopes it can avoid closing the plant. In its notice, it also said it could reopen in three to six months.
The company declined further comment. The office of the US Trade Representative, which handles requests for exemptions to the China tariffs, did not immediately return a request for comment.
In July, the administration imposed a 25% tariff on $34 billion worth of Chinese imports. Beijing, accusing the United States of trade bullying, has retaliated by imposing tariffs on American goods of equal value.
The United States plans tariffs on an additional $16 billion of Chinese goods, to take effect August 23.
The planned layoffs at Element Electronics were first reported by The State newspaper of Columbia.