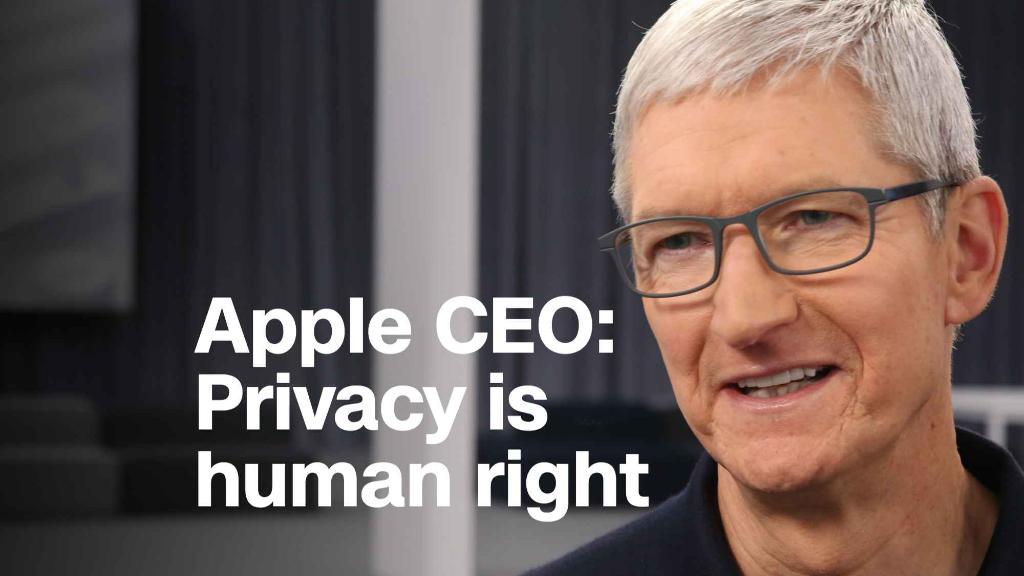 Tech users have long questioned whether mobile devices and smart speakers eavesdrop on their private conversations. Apple answered that question Tuesday with a resounding no.
In a letter to federal lawmakers, the tech giant insisted that iPhones do not listen to what users are saying and said third-party app developers don't have access to audio data.
"iPhone doesn't listen to consumers except to recognize the clear, unambiguous audio trigger 'Hey Siri,'" Timothy Powderly, Apple's director of Federal Government Affairs, wrote in the letter, which was obtained by CNN.
"The customer is not our product, and our business model does not depend on collecting vast amounts of personally identifiable information to enrich targeted profiles marketed to advertisers," he added.
Related: Why Apple uses privacy as a sales pitch
Apple (AAPL) issued the statement in response to an inquiry from the Energy and Commerce Committee, which sent letters in July to Tim Cook, Apple CEO, and Larry Page, CEO of Google's parent company Alphabet (GOOG) requesting details about their smartphone data collection practices. (It's unclear whether Alphabet has responded. The company declined to comment).
Citing media reports, the lawmakers raised concerns that smartphones could "in some instances" collect data from nearby conversations, even if the user did not intentionally wake the voice assistants with "Hey Siri" or "OK, Google."
The letters requested information about how iPhone and Android devices collect audio and location data. They also sought information about any limits Apple and Google place on developers in collecting data from users' devices.
In Apple's response, the company said the iPhone displays a visual alert when Siri is listening to someone's request. Its guidelines also require developers to show some sort of visual indicator when their app is collecting audio via the microphone. Users also must explicitly grant access to the microphone, and can revoke that audio access in Settings.
Related: A long awaited privacy awakening is here
"We believe privacy is a fundamental human right and purposely design our products and services to minimize our collection of customer data," Powderly said.
Facebook (FB), which has also been accused of listening to user conversations, said it does not capture data from a microphone or camera without permission.
It isn't just the tech companies telling consumers not to worry. Some security experts also insist people have nothing to fear, despite repeated claims that our gadgets know so much about us because they eavesdrop on us.
"It's categorically untrue that this is happening," said Serge Egelman, director of security and privacy research at Berkeley's International Computer Science Institute. "[Rather], this is really sophisticated machine learning at work. Algorithms are being used to target ads based on your perceived interests."
But consumers should remain concerned about the amount of personal information companies and third parties collect about them in general, according to experts.
"We really need a baseline privacy law [in the United States] that protects people," said Chris Calabrese, VP of policy at the Center for Democracy & Technology. "We can't just rely on Apple's policies or other big tech companies."
CNNMoney's Seth Fiegerman contributed reporting.