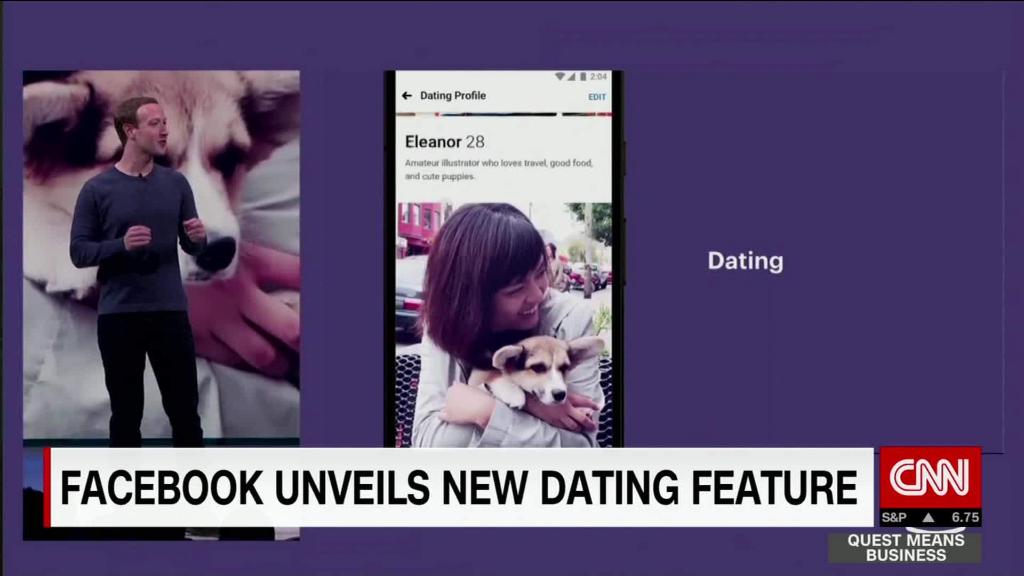 Amazon, Facebook and Google dominate the tech news headlines. But investors shouldn't forget about IAC -- the internet conglomerate that owns controlling stakes in Angie's List, Match, Tinder, Vimeo and a bunch of other popular sites and networks.
CNNMoney spoke with the CEOs of both IAC (IAC) and ANGI Homeservices (ANGI) to get their take on the tech landscape.
"Everything across the board is doing well right now. It's a fun time. It was a phenomenal quarter," IAC CEO Joey Levin told CNNMoney.
IAC has a more than 80% stake in red-hot dating service Match (MTCH) as well as ANGI Homeservices, the owner of Angie's List and HomeAdvisor.
Levin said the merger of HomeAdvisor and Angie's List to create ANGI Homeservices was "going as well as any merger I've ever seen." ANGI Homeservices CEO Chris Terrill noted that revenue was up 63% from a year ago in the most recent quarter.
Terrill said the company is benefiting from the fact that more Millennials are starting to buy their own homes. That means more people need to find plumbers, electricians and other professionals to fix things. And they are looking for recommendations on the Angie's List app.
Terrill said that the HomeAdvisor unit is also partnering with Facebook (FB) and the social network's Marketplace service to help generate leads. HomeAdvisor has a "skill" on Amazon's (AMZN) Alexa-powered Echo and other devices.
In other words, it's all about smart searches. People are turning more to Facebook and Google (GOOGL) for crowd-sourced opinions on sites like Angie's List instead of just relying on recommendations from friends and family.
"You wouldn't think plumbing and electrical work would be sexy, but it is," Terrill said. "It's all algorithms."
IAC is doing extremely well. It and ANGI Homeservices reported strong earnings that topped analysts' estimates after the closing bell Wednesday. Both stocks surged Thursday. IAC shares have now gained nearly 45% in 2018 while ANGI Homesevices has surged more than 70%.
Match (MTCH), the owner of Tinder, reported results that beat forecasts earlier this week. Match soared 17% on the news. Shares of Match are now up more than 50% this year.
Vimeo is benefiting from the boom in online video.
But the most rapidly growing business for IAC is its publishing unit, which owns Dictionary.com, The Daily Beast and Investopedia. It also includes Dotdash -- the search company formally known as About.com that IAC bought from The New York Times (NYT) in 2012.
Revenue from publishing was up 76% in the past quarter and Levin said that was led by Dotdash, which now focuses on big topics like health, personal finance, tech, travel and education. Levin said "that business has an incredible future."
That's led to speculation that Dotdash could eventually wind up being spun out as a separate company just like Match and ANGI Homeservices -- and former IAC spinoffs Expedia (EXPE), LendingTree (TREE) and Ticketmaster, which is now part of Live Nation (LYV).