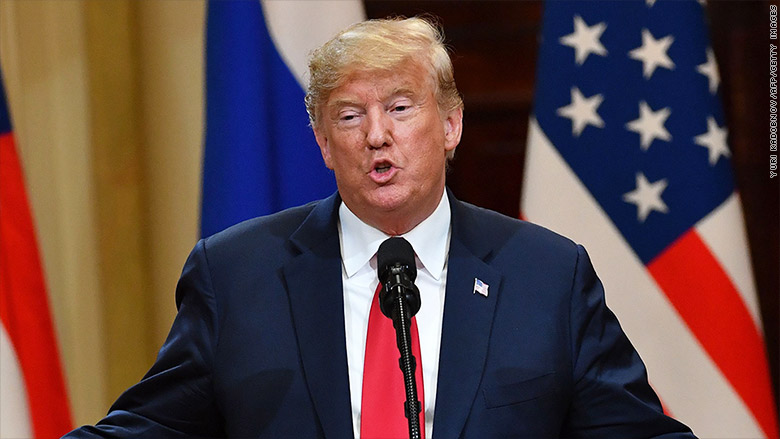 The Russian government might not be done selling off US debt.
Finance Minister Anton Siluanov told Russian state television network Russia One on Sunday that Russia will continue decreasing holdings of Treasuries in response to sanctions.
Between March and May, Russia's holdings plummeted by $81 billion, representing 84% of its total US debt holdings.
The most recent round of American sanctions on Russia came in response to the poisoning of former Russian spy Sergei Skripal and his daughter in the UK earlier this year.
The sanctions were imposed by the State Department under a chemical and biological warfare law and would go into effect around August 22.
On Thursday, Russian President Vladimir Putin's spokesperson Dmitry Peskov said that Russia "does not have anything to do with the use of chemical weapons" and that the sanctions were "unacceptable" and "illegal."
Foreign Ministry spokesperson Maria Zakharova said that Russia "will work on retaliatory measures" in response to the sanctions.
Siluanov said Sunday that Russia is also considering moving away from the US dollar for international trade, calling it an unreliable tool for payments.
"I do not rule it out," Siluanov said. "We have significantly reduced our investment in US assets. In fact, the dollar, which is considered to be the international currency, becomes a risky tool for payments."
However, Siluanov also said that Russia has no plans to close American companies in Russia.
"We do not plan at the moment any restrictions, closures, for example, take, and shut down McDonald's: these companies employ our citizens."
Russia's decisions to dump US debt isn't expected to have a big impact on the Treasury market because it is not a leading creditor of the United States.
Even at Russia's recent peak of $105.7 billion in November 2017, it ranked as the 15th biggest foreign holder of US debt. China owns about $1.2 trillion -- or roughly 10 times as much as Russia.
"It's not particularly alarming," Guy LeBas, chief fixed income strategist at Janney Capital said last month.
Eugene Chausovsky, senior Eurasia analyst at consulting firm Stratfor, agreed that Russia's move away from US debt "is not a huge deal."
"If we had this kind of sell-off from China, this would be a completely different picture," he said last month.
But the Russia situation underscores long-running concerns that a major US creditor could threaten to hurt America by dumping debt. Those worries have been heightened by America's soaring federal budget deficit and the ongoing trade war with China.
Analysts question the logic behind this worry. China would struggle to unload that much debt at once -- and its own portfolio would dramatically lose value during such a fire sale.
"The idea of weaponizing foreign-exchange holdings for an economic attack on the United States is just as likely to hurt the weaponeer," said Janney's LeBas.
The bigger risk is that China or another country weans itself off US debt by slowing its purchases and waiting for existing Treasuries to mature.
"Gradualism could have a long-term impact on the United States. But that would be a patient policy that would not reveal itself easily," said David Kotok, chairman of Cumberland Advisors.
-- CNN's Emma Burrows and Judith Vonberg contributed to this report.