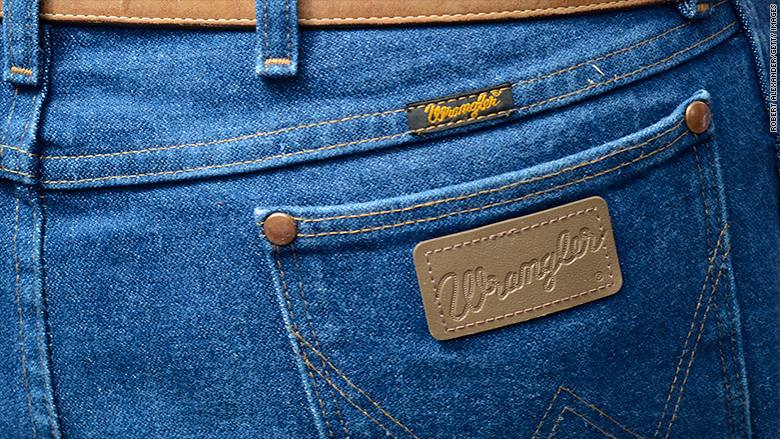 The company that makes Vans sneakers and The North Face jackets is moving its headquarters to Denver.
But VF Corp won't take its Wrangler, Lee and Rock and Republic jeans brands along.
The apparel company announced the move from North Carolina Monday and said it was spinning off its denim brands into an independent company. VF will focus on its more profitable activewear and outdoor brands, which grew by 25% last quarter and generated $11 billion in annual revenue.
The spinoff of the yet-to-be named jeans company will be completed in the first half of 2019 and is expected to rake in annual sales of more than $2.5 billion. About 80 VF outlet stores will also join the new company, and the headquarters will remain in Greensboro, North Carolina.
Colorado provided nearly $30 million in tax breaks to entice VF to move.
"Locating these brands, along with select VF leaders, at the base of the Rocky Mountains will enable us to accelerate innovation, unlock collaboration across brands and functions, attract and retain talent and connect with consumers," said CEO Steve Rendle, who will continue to lead VF.
In addition to the North Face, some of VF's other outdoor brands like JanSport, Smartwool and Eagle Creek will make the move to Colorado from North Carolina.
Vans, which will remain headquartered in Costa Mesa, California, has been a bright spot for VF. Sales for the sneaker company rose 35% last quarter.
The sales boom follows a pattern of consumers choosing more athleisure and retro-inspired clothing options.
"People are wearing athletic apparel now for all kinds of occasions — work, play, and school — without any intention of using them for athletic purposes," said Matt Powell, a sports industry analyst at market research firm NPD Group previously told CNN. "The more casual, lifestyle categories have been on fire."
But sales for VF's denim department hasn't grown as fast as shoppers shift allegiance to premium brands or in-house brands from Walmart. Jeans sales in the US fell to $16.2 billion from $18.8 billion just five years ago.
"Further, the company has been losing on sales due to the rise of competition from Amazon," a Zacks analyst wrote. "These factors, alongside the maturing of the jeans segment, have led to volatile sales for this segment for over a year."
VF (VFC) is down nearly 5% on the news.